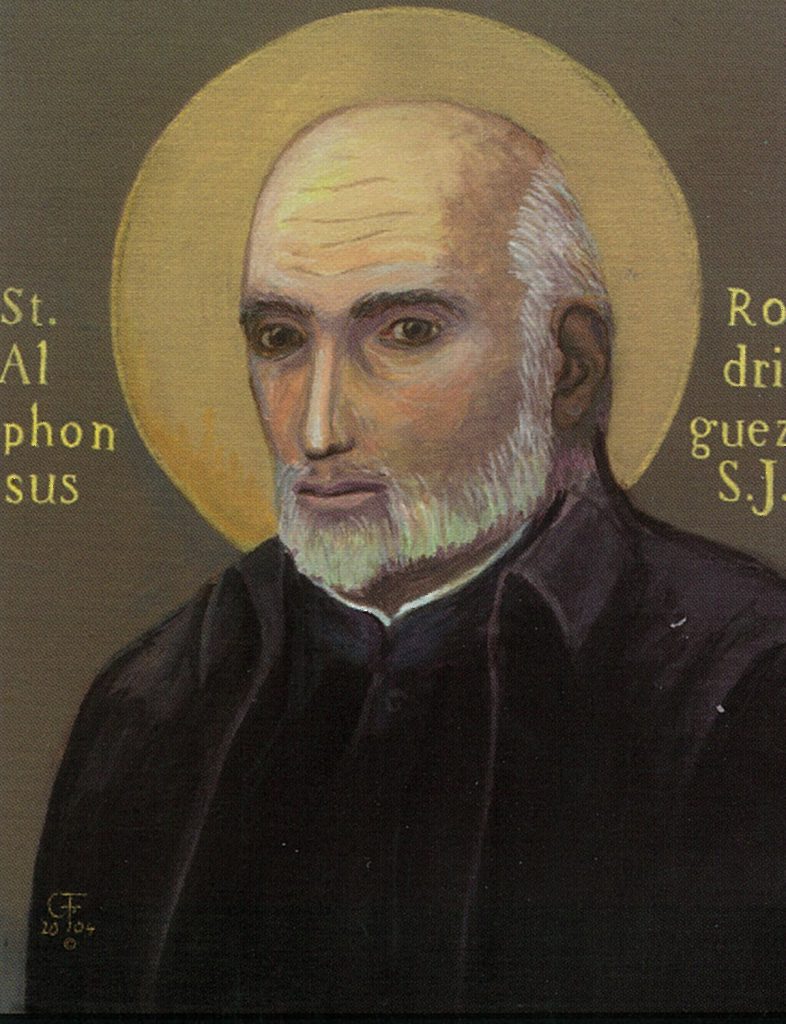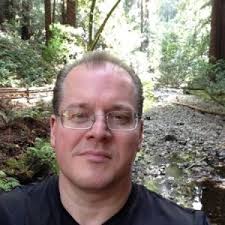 -by Mark A. McNeil, a former Oneness Pentecostal, was received into the Catholic Church in 1999.
"Although the modern spectacle of Halloween has for most eclipsed the day's original case for celebration, the Eve of All Saints (All Hallows Eve), I'd like to propose that families consider a devotion placed by the Church on the same day, honoring a relatively unknown Jesuit brother: St. Alphonsus Rodriguez (1532-1617). In his life, we see that it is possible to have a powerful impact for Christ even while we perform simple, humble daily tasks with great love. No matter their mission, saints are always uniquely attractive.
The first half of Alphonsus's life was full of tragedy. His poor father, a wool trader, died when Alphonsus was young. Years later, Alphonsus married Mary Suarez, though she would live for only five more years. Only one of their three children outlived Mary. Tragedy struck again within two years of her death when Alphonsus's mother and remaining son both died.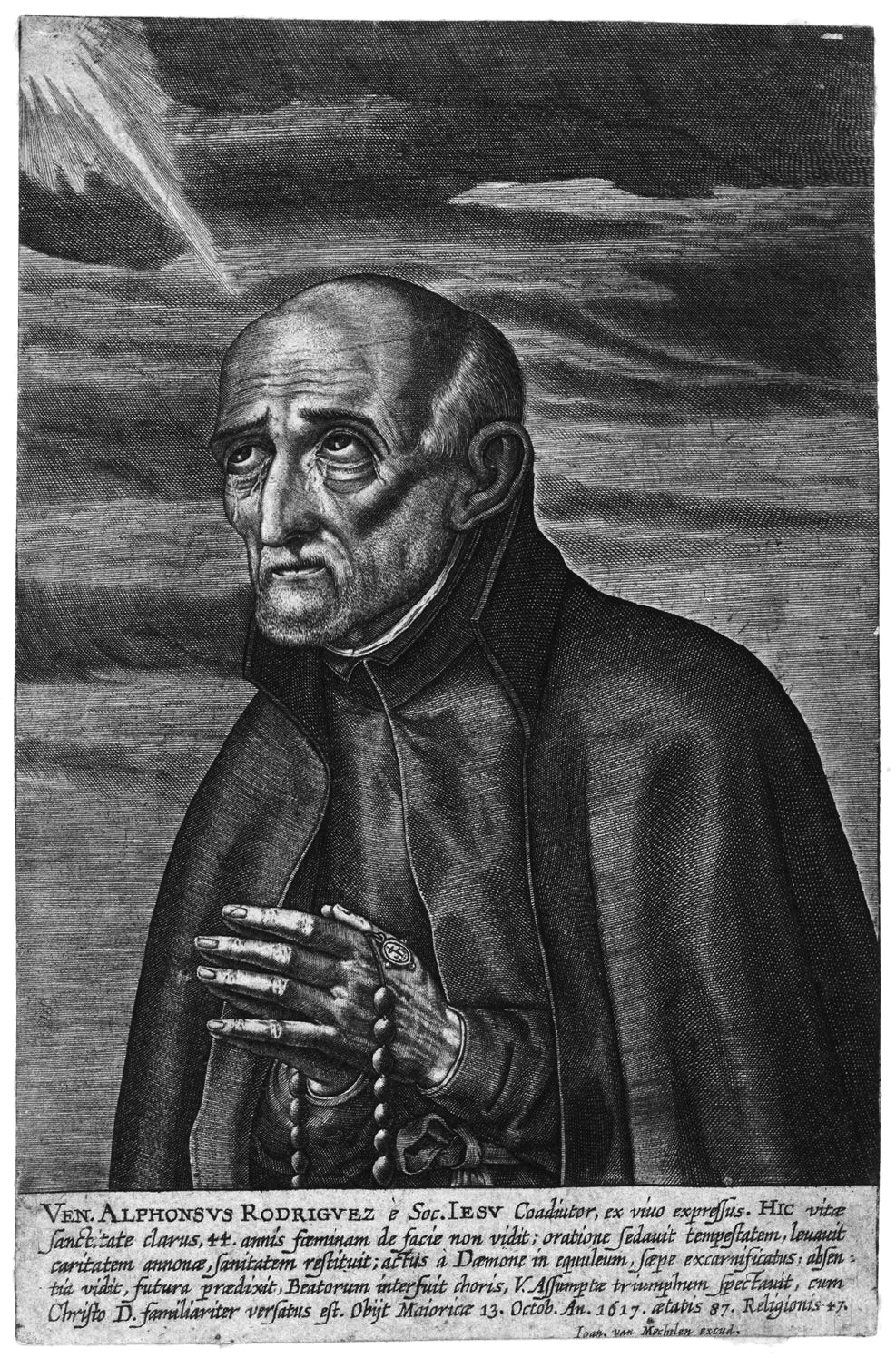 Who wouldn't be consumed by bitterness and anger in the face of such miserable misfortune? For the young widower, however, Alphonsus's losses birthed a desire to consecrate his life completely to God. After his wife's death, he immersed himself in intense prayer and rigid bodily disciplines.
As a young boy, Alphonsus briefly studied under Jesuit teachers. After the deaths of his loved ones, he sought to enter the Society of Jesus but was rejected because of his age, ill health, and lack of education.
Undeterred, Alphonsus enrolled in Latin school and found himself surrounded by students half his age who ridiculed him mercilessly. Still, he persisted, and after graduating at the age of forty, Alphonsus again sought to become a Jesuit priest. Impressed with his persistence if not his intellectual abilities, the Jesuits accepted him as a brother of the order, assigning to be a porter in the newly founded Jesuit school of Majorca.
Such a lowly role might have discouraged many, especially after everything he had been through. But Alphonsus made the most of his opportunity to serve and pursued his task with great care and devotion. As the years passed, his evident holiness and humility inspired many to seek spiritual counsel from the relatively unschooled porter.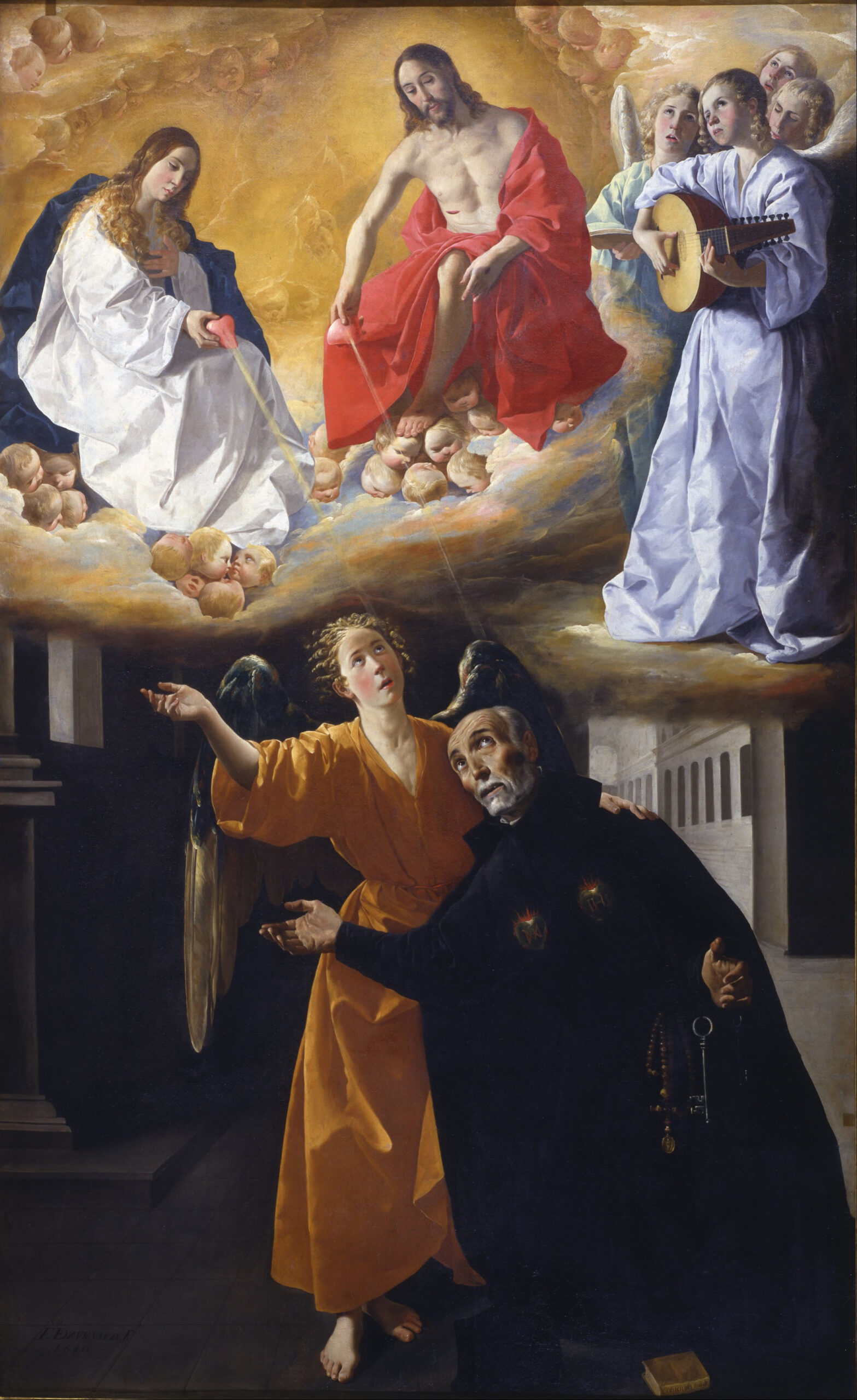 -The Vision of Saint Alphonsus Rodriguez (1630) by Francisco de Zurbarán, Real Academia de Bellas Artes de San Fernando in Madrid, please click on the image for greater detail
Although most stories of Alphonsus's life understandably focus on his prayerfulness and continual consciousness of God's presence, others reveal his deeply human struggles with scrupulosity and agitations of mind. Obsession with rules can lead to mental torment about past and present sins and shortcomings. In this struggle, Alphonsus followed St. Ignatius Loyola, the founder of the Society of Jesus, who almost lost his battle with scrupulosity.
Ignatius was so tormented by his many sins that he came close to taking his own life during his stay in Manresa, the same place where he would begin to develop the highly influential Spiritual Exercises. For both Ignatius and Alphonsus, the crucible of interior pain would give birth to a path to hope and love for countless others influenced by them.
Of the many who were profoundly influenced by St. Alphonsus, St. Peter Claver is perhaps the best known. Claver, after receiving counsel from Alphonsus, devoted his life to tireless missionary work among the victims of the slave trade. Both Alphonsus and Claver would later be recognized by their order as models of what became a common refrain for Jesuits, "a man for others," a phrase intended as a stark contrast to the temptation to be men "for ourselves."
We can think of these opposing possibilities as forces that we can yield to or resist. One pulls us toward satisfying our own appetites and desires, whereas the other draws us to offer ourselves as a gift to others. The theme is evident throughout Scripture and Church teaching.
The seven deadly sins, for instance, are all self-centered distortions of human freedom. Beginning with a disproportionate and unrealistic sense of our own importance, pride stealthily lays the foundation of other sins of self-absorption and excess. The opposite is seen most clearly in the theological virtues of faith, hope, and love, which draw a person out of himself and toward God in prayer and in service to those made in his image.
We can choose to stay closed in upon ourselves, with one inevitable effect being a need to control and use others. The irony and tragedy, however, is that our own humanity is undermined in the ugliness that follows from such egoism. The Church offers a starkly different path by pointing us to the supreme Man for others: Jesus Christ.
St. Alphonsus Rodriguez, like all the saints, models the supreme Man for others he faithfully followed. On a day that now serves as an occasion for endless parades of ugliness and pride, he presents a beautiful example of the holy and humble faith that gives shape to his life. Like all the saints, Alphonsus shows us that Christ-like love and service are the most attractive witness of the gospel."
Some saints attack the world head-on, like St. Peter Claver, SJ, the friend and disciple of St. Alphonsus Rodriguez, SJ. Others like Alphonsus himself fight personal battles against failure, loss, temptation, disease. Crucibles of interior pain that give birth to paths of hope and love. We tend to admire more activist champions such as Peter Claver, who worked among slaves for forty years. But why should we think any the less of saints such as Alphonsus, who was more like us in his ordinariness and suffering? And who showed us how to be faithful in long lasting spiritual and personal struggles?
"Another exercise is very valuable for the imitation of Christ—for love of Him, taking the sweet for the bitter and the bitter for sweet. So, I put myself in spirit before our crucified Lord, looking at Him full of sorrow, shedding His blood and bearing great bodily hardships for me.
As love is paid for in love, I must imitate Him, sharing in spirit all His sufferings. I must consider how much I owe Him and what He has done for me. Putting these sufferings between God and my soul, I must say, "What does it matter, my God, that I should endure for your love these small hardships? For you, Lord, endured so many great hardships for me." Amid the hardship and trial itself, I stimulate my heart with this exercise. Thus, I encourage myself to endure for love of the Lord Who is before me, until I make what is bitter sweet. In this way learning from Christ our Lord, I take and convert the sweet into bitter, renouncing myself and all earthly and carnal pleasures, delights and honors of this life, so that my whole heart is centered solely on God."
-St Alphonsus Rodriquez, SJ
In his old age, Alphonsus experienced no relief from his trials. The more he mortified himself, the more he seemed to be subject to spiritual dryness, vigorous temptations, and even diabolical assaults. In 1617 his body was ravaged with disease and he died at midnight, October 30.
"Honour is flashed off exploit, so we say;
And those strokes once that gashed flesh or galled shield
Should tongue that time now, trumpet now that field,
And, on the fighter, forge his glorious day.
On Christ they do and on the martyr may;
But be the war within, the brand we wield
Unseen, the heroic breast not outward-steeled,
Earth hears no hurtle then from fiercest fray.
Yet God (that hews mountain and continent,
Earth, all, out; who, with trickling increment,
Veins violets and tall trees makes more and more)
Could crowd career with conquest while there went
Those years and years by without event
That in Majorca Alfonso watched the door.
—Gerard Manley Hopkins
Love,
Matthew