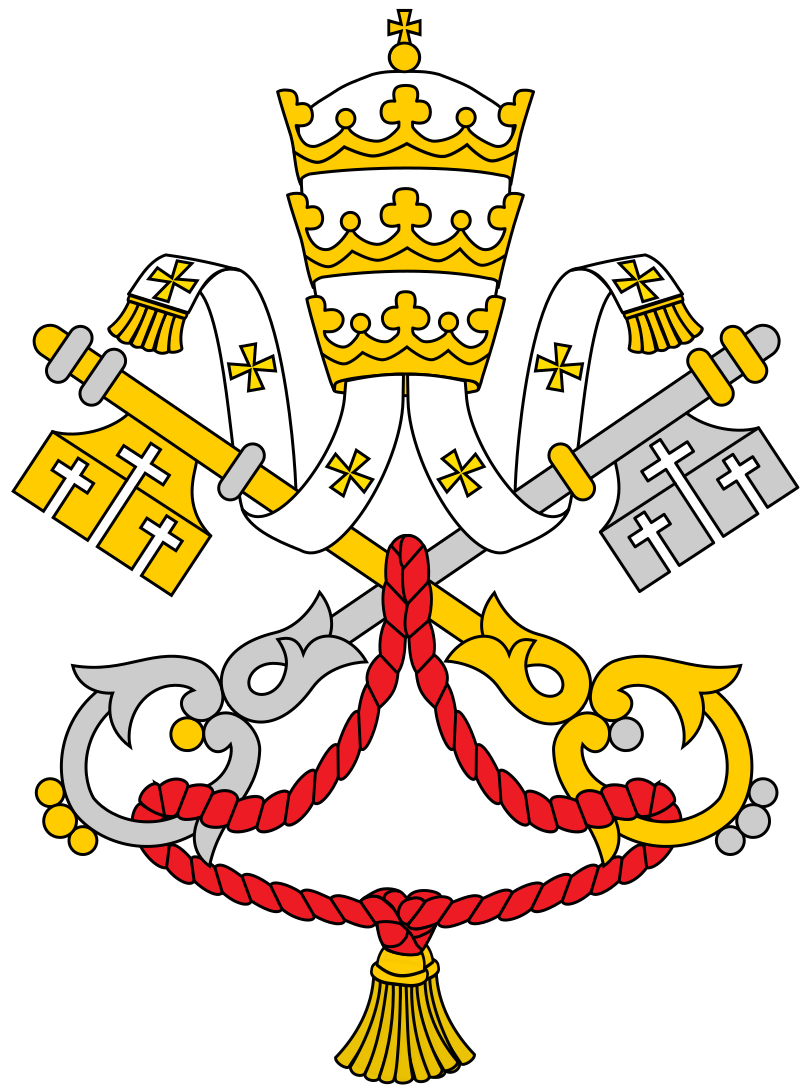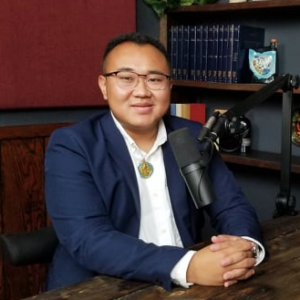 -by Suan Sonna, a Baptist convert to Catholicism
"Let's address one of the most common prooftexts cited against Catholicism: Matthew 18:18. In this verse, Jesus bestows the power to "bind and loose" upon the apostles and thereby sets a pattern for local churches. The objection, according to Orthodox and Protestants, is that Matthew 18:18 nuances Peter's authority in Matthew 16:19, where he is given the keys of the kingdom and the power to bind and loose. What initially seems like a bestowal of monarchical power onto Peter is softened into perhaps a more collegial system – or a pure democracy!
The first problem with this objection is that it's a non sequitur: the conclusion does not follow from the premises. Strictly speaking, Jesus says that Peter (16:19) and the apostles including Peter (18:18) have the power to bind and loose. This fact alone does not reveal the authority dynamic among them. What's the relationship between Peter's binding and loosing and the other apostles' authority? Matthew 18:18 notwithstanding, why, in Matthew 16:19, is there a unique commission to Peter if his power is no different from the others?
The second, and I think principal, issue is that the objection engages in special pleading. It ignores relevant facts about Peter and the surrounding context such that 18:18 looks unexpected for Catholicism only if we consider it in isolation.
A clarification should be made: Peter as an apostle would have shared certain privileges with the other apostles. They all possessed the power to bind and loose, which was originally the power of the Jewish leaders to discipline the community by declaring what is forbidden (bound) and allowed (loosed). The apostles could also discipline any church or speak on behalf of the entire church, because they were all directly receiving divine revelation. It therefore makes perfect sense that the apostles, including Peter, would have identical powers in this regard, given their shared office—just as a circuit judge and the chief justice of the supreme court are both judges.
The better question is whether Peter individually possessed any unique authority. Acts 5 is one of the best places to investigate. It is mysteriously made known to Peter that Ananias and Sapphira hoarded their property from the Jerusalem church. Some scholars argue that Peter continually received direct revelation from God. Evangelical scholar Eckhard J. Schnabel puts it this way: "Luke describes Peter as the spokesman of the apostles, who have just received Ananias's gift. He also describes Peter as having the gift of prophecy, which allows him to see into Ananias's heart—something only God can do (cf. Heb. 4:13)."
This is remarkably similar to how Jesus revealed in Matthew 16:17 that God the Father, and not any human source or power, helped Peter identify Jesus as the Messiah. We also see the Church moved by Peter's dream to loosen Jewish dietary restrictions—another direct revelation from God to the one apostle (Acts 10:9-16).
Peter's rebuke to Ananias and Sapphira in Acts 5 inflicts death through divine action. This is significant, as there are only two other times in the New Testament where God kills someone: Acts 12:23, where he strikes down Herod for setting himself up as a god, and 1 Corinthians 11:29-30, where St. Paul notes that many have brought death on themselves by unworthily consuming the Eucharist. Acts 5 is the only time, however, that God does so through an apostle's rebuke.
Peter's actions here fall under his binding and loosing power, as F.F. Bruce (among others) explains:
"Binding" and "loosing" were idiomatic expressions in rabbinical Judaism to denote the promulgation of rulings either forbidding or authorizing various kinds of activity. The authority to bind or loose given to Peter in the present context is given to the disciples as a body in Matthew 18:18, in a saying of Jesus similarly preserved by this evangelist only. Again, the record of Acts provides an illustration. Where church discipline is in view, Peter's verbal rebuke of Ananias and Sapphira received drastic ratification from heaven (Acts 5:1-11).
It is true that "the authority to bind and loose given to Peter" is "given to the disciples as a body in Matthew 18:18." But authority can come in various degrees. All 100 senators are given the authority to write and vote on legislation, but the Senate majority leader can do more with that authority than his colleagues can, being privileged to bring legislation to a vote as well.
Indeed, F.F. Bruce uses Peter's binding and loosing authority as a paradigmatic example of church discipline. This event shows that Peter could bind and loose without always having to go through his fellow apostles. Moreover, Bruce could be using "authority" here similar to how we would ordinarily use "power" or "capacity." This interpretation makes sense of how he can say the authority (or simply "power") to bind and loose can be given both to Peter and "the disciples as a body" while also using Peter as a unique example without contradicting himself. Peter and the entire apostolate received the same power to bind and loose but with different degrees of authority.
Finally, notice that Acts 5 is referenced as a "drastic ratification from heaven" of "Peter's verbal rebuke." Peter's actions—a uniquely Petrine binding and loosing—shake the entire Church: "and great fear seized the whole church and all who heard of these things" (v. 11). His individual exercise of binding and loosing authority is the only one feared in this way. Although all of the apostles were respected afterwards, the people specifically laid the sick in Peter's presence so that his shadow could touch and heal them (v. 15).
The popular objection from Matthew 18:18 fails to account for the nuance between having the same power or capacity to bind and loose and having the same degree of authority attached. Although the other apostles can bind and loose, command any church, and teach infallibly, we can only say that Peter is the chief spokesman of the apostles, rebukes with the utmost divine wrath backing him, and can shake the entire Church as in Acts 5. And so the biblical data show that Peter, even in his binding and loosing power, is pre-eminent."
Love,
Matthew