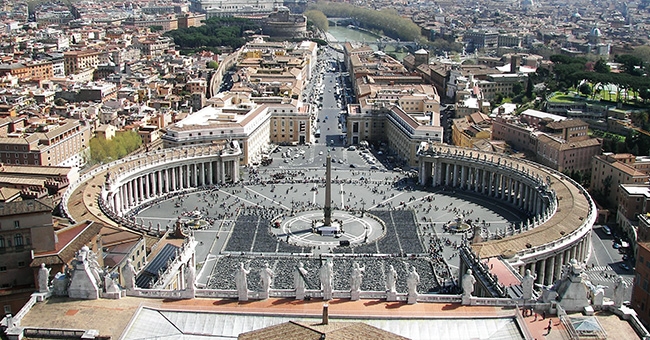 In my practice as a technologist, I use a little ditty: "The good news is there are A LOT of options! The bad news is there are A LOT of options!"
Another one I like, not necessarily professionally, is "There is no love like family love!  No money like public money!  No politics like Church politics!"  🙂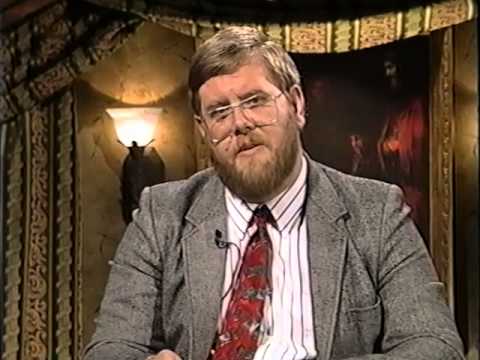 -from an article by Mark Shea, former Baptist and now Catholic apologist
"The good news about the Catholic Church," said a friend of mine "is that it's like a big family."
"The bad news about the Catholic Church," he continued, "is that it's like a big family."
A basic fact of life is that the same Body of Christ that is the sacrament of salvation, the fountain of so many graces, the home of so many amazing and wonderful people, so much healing, so much beauty, and the glorious treasury of saints to whom we owe so much…that same Church is the scene of incredibly devastating hurts dealt out by traitors, perverts, scoundrels, monsters, selfish jerks, liars, grasping careerists, Pharisees, libertines, and fools.
Just about everyone has a story to tell: the scheming chancery functionary bent on inflicting economic harm on some struggling Catholic self-employed businessman; the priest who was an insulting, despair-inducing buffoon in the confessional; the sexually abusive cleric and the bishop who protected him; the Church Lady with her petty hurtful gossip; the jackass who poses as the uber-pious Catholic while he cheats on his wife; the nun who shamed and scarred the little girl in third grade; the crazy mom who destroyed her kids lives while yakking about God, dragging them from one quack visionary to the next and then running off with the priest; the liturgist who decided the mandate was not "Feed my sheep" but "Try experiments on my rats"; the Catholic schoolteacher who destroyed your shot at college because she was a vindictive psycho who hated males.
It is, in fact, a story as old as the New Testament. Jesus' story is, after all, a story of betrayal. It's easy to forget that Judas was, at one time, a friend of Jesus'. And so one of the great psalms of the Passion records the messianic sufferer lamenting, "Even my bosom friend in whom I trusted, who ate of my bread, has lifted his heel against me" (Psalm 41:9).
Nor did the other apostles always present a sterling example of loyal friendship. They fought amongst themselves about who was the greatest, even as Jesus was celebrating the Last Supper and warning of his betrayal (Luke 22:24). James and John elbowed each other for a coveted spot at Jesus' left and right hands, and even sent their mom to run interference for them as they jockeyed for position (Matthew 20:20-24). Peter, who had massive failings of his own when it came to denying Jesus and chickening out in a pinch, was also frustrated by Simon Magus, a baptized Christian who saw Jesus as a potential source of super powers and who tried to buy Peter off (Acts 8:9-14).
Similarly, Paul has to write on a number of occasions to express his exasperation, not with persecuting pagans outside the Church, but with his own fellow Christians within it. "I am astonished that you are so quickly deserting him who called you in the grace of Christ and turning to a different gospel" he tells the Galatians, adding later (of those Judaizing Christians who were tempting the Galatians to abandon the gospel and return to salvation by circumcision): "I wish those who unsettle you would mutilate themselves!" (Galatians 5:12). (It's been a while since a bishop blurted out in frustration that he wished members of his flock would castrate themselves.)
In various letters, Paul complains about Christians getting drunk at their agape meals, embarrassing the poor, having relations with their stepmother, rejecting the resurrection, getting puffed up with pride, refusing to work since Jesus was coming soon, and rejecting himself as an apostle since he was not one of the original Twelve. Indeed, for all the abuse and beatings Paul got at the hands of both Jews and pagans, the greatest pain and frustration he felt was at the sheer ingratitude and hostility he received from fellow Christians, a fact easily verified from 2 Corinthians 10-13, in which the apostle "vents" (as they say these days) about the exasperation he feels at having to establish his bona fides as a "real" apostle to the spouting popinjays at the Church in Corinth who were simultaneously undermining all his hard work—work done at the cost of beatings, shipwreck, stoning and abuse—while leading the thankless Corinthians away from apostolic tradition. Paul practically pioneered the discovery of many a Catholic saint since that no good deed goes unpunished.
And all this sets the stage for a rich and colorful pageant of Catholic history in which Catholics drive each other crazy, hurt each other, lie to each other, cheat each other, make war on each other, rape each other, and kill each other. And by this, I mean Catholics from every walk of life. You can find everybody from Pope to dog catcher in the rogue's gallery: clerical, lay, male, female, young, old, black, white, unlettered ruffian, cultured scholar, foreign, and domestic. No wonder Paul has to exhort us to bear with one another (Colossians 3:13) and Jesus tells us to forgive one another. It's easy to forget that these instructions are not some platform for general social reform in which saintly Christians march out and show a barbarous world of buffoons the True Path.
Rather, the instructions to bear with and forgive one another are given to Christians first, because we need to hear them first. The New Testament documents are meant to be read in Christian assemblies of worship and are calculated to help Christians get along with each other. They were not written for classes on Civilizational Uplift to be taught by Holy Christians to a rabble of unwashed pagan thugs. Nor were they written for Christians to study in a class on "how to endure persecution from non-Christians" (though a few remarks here and there do, indeed, instruct Christians on how to cope with persecution from non-Christians).
On the contrary, the command to forgive—a command so crucial that it is the only part of the Our Father on which Jesus comments (warning "if you do not forgive men their trespasses, neither will your Father forgive your trespasses" (Matthew 6:15))—frankly presupposes that the Church is the rabble of sinners who hurt each other before it is the communion of saints that reaches heaven.
Because of all this it's worth looking at some of the biblical principles by which the Church orders its life for when its member don't act like saints. In a world of pain infliction like ours, it's easy to leap to a variety of conclusions that can hurt rather than help our faith and our obedience to Jesus Christ. We can assume that the person who hurt us meant to hurt us. We can assume that the hurt is proof the person is not really a Christian and is bound for Hell. We can assume the sinner is acting with the power and the authority of the Church (a particularly easy assumption when the sinner is a cleric). We can assume the hurt is proof that we "had it coming". We can assume the hurt is proof the entire Catholic faith is a fraud. We can assume the hurt is proof Jesus Christ is a fraud. We can assume the hurt is proof the existence of God is a fraud.
Because of our tendency to draw unwarranted conclusions from the pain Catholics cause each other as they bonk into each other in the hurly burly of life, it's wise to think about such matters and plan ahead for the moment when (not if) somebody in the Church hurts you."
Love, always begging forgiveness for those whom I have hurt,
Matthew