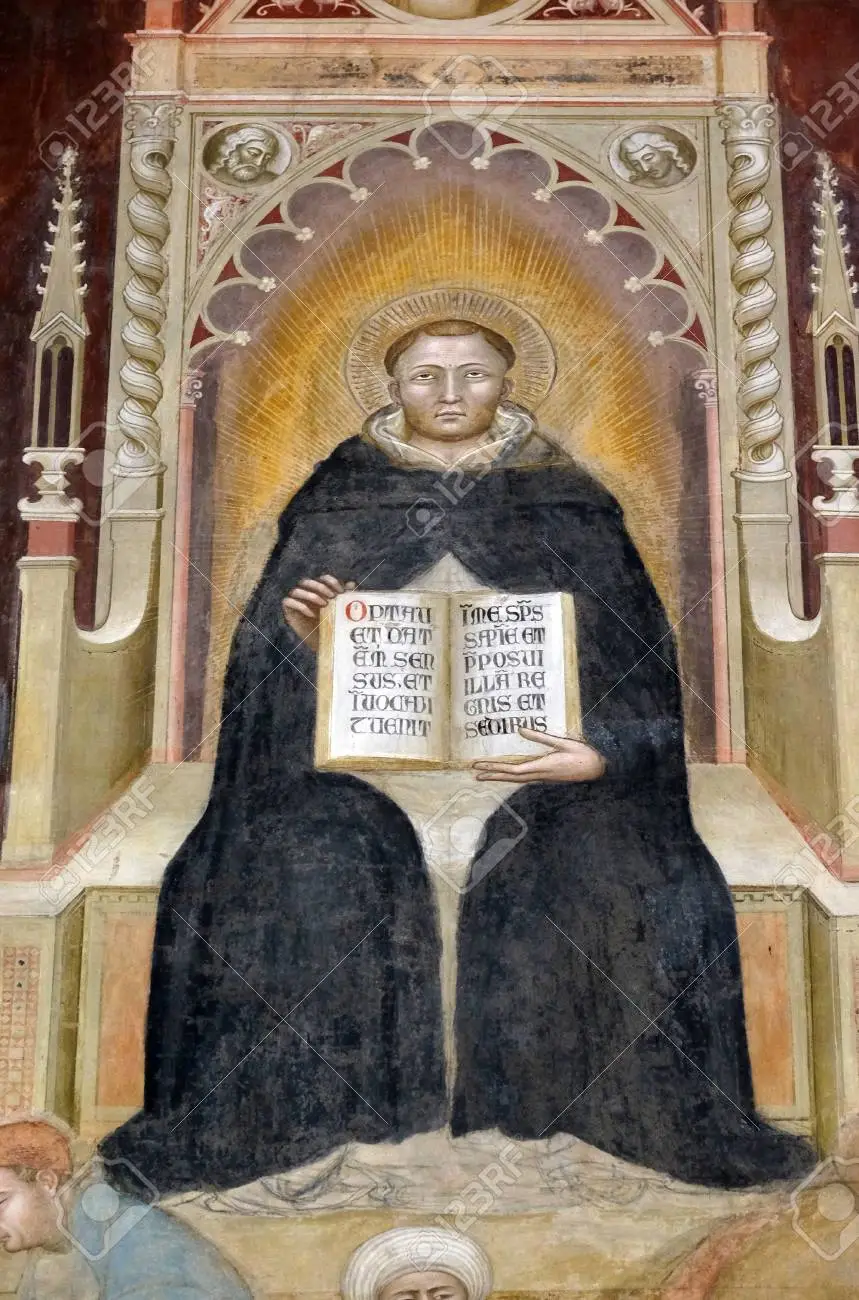 -detail The Triumph of St. Thomas Aquinas, fresco in The Spanish Chapel, Santa Maria Novella, by Andrea di Bonaiuto (1365-1367), Florence, Italy, please click on the image for greater detail.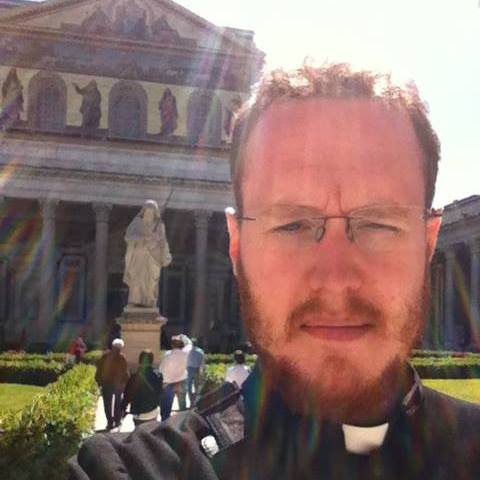 -by Fr. Christopher Pietraszko, Ignitum, Fr. Christopher serves in the Diocese of London, Ontario.
"Something that is often misunderstood about St. Thomas Aquinas' philosophical psychology is his definition of the will and the intellect. Although he calls the will the "intellectual appetite" many are concerned that he is promoting a type of robotic approach to spirituality.
To put it simply, the "intellectual appetite" to Aquinas or the "will" is concerned with two things: to know and to love. From this vantage point we can summarize the spiritual life of any Christian. The intellectual appetite is not simply a machine that wants to know, but it wants to know God so that it can love God. Aquinas makes this point rather simply when he says we cannot love what we do not know, and therefore we seek to know God more, so that we can love Him more. This makes sense out of St. Thomas who leaned his head against the Tabernacle weeping because his mind was trying to grasp more about God but was coming up against great difficulty.
Now the will can be described in more ways than that it is free, according to Aquinas. The will itself has a voluntary and involuntary dimension to it. The involuntary dimension is that it is ordered towards God as the Supreme Good. Aristotle explained this as Happiness, which is nonetheless the same thing. In every practical choice we make it is tethered to this quest for happiness in God. What is the choice, is not that our will is ultimately oriented toward God, but that we can choose the means – be it making Money or Honour or Power or Pleasure or God – our means to that end. In this way we often make grave errors, and insult God by replacing the uncreated and Supreme Good with something corruptible, created, and base in contrast to God. The voluntary dimension therefore is always in reference to the means – the path we take on our journey toward happiness. For this reason Jesus reveals to us that He is the Way – and that we ought to enter through the narrow gate. He is speaking to a rightly ordered free-will, that disposes itself to Him, and all created goods to be considered prior to Him.
If we want peace, a first step may simply be in acknowledging that what we are is only going to find its perfect rest in God. Everything else will be eaten up by the moths."
"Love takes up where knowledge leaves off."
–St. Thomas Aquinas
Love & truth,
Matthew