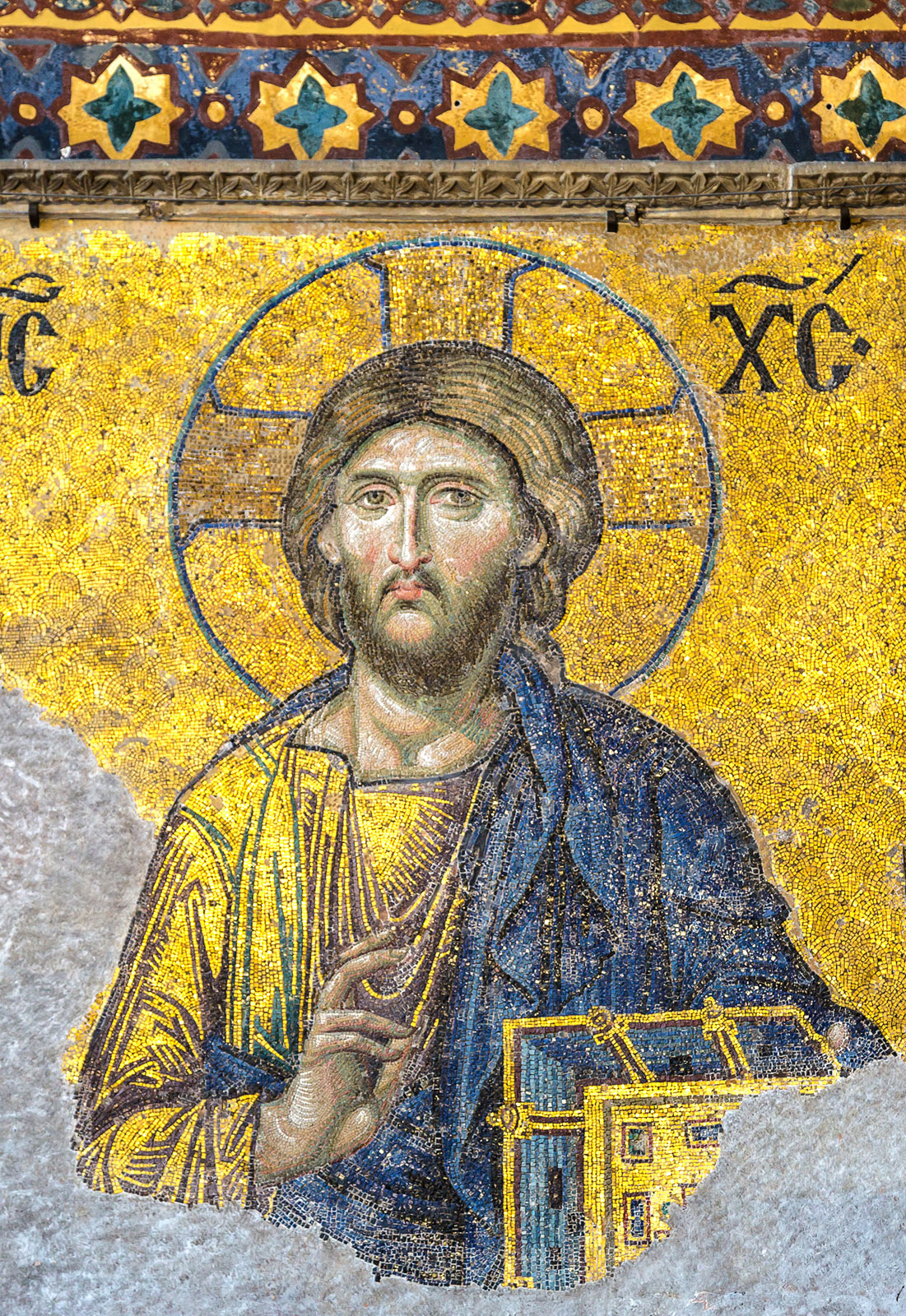 -Deesis mosaic Hagia Sophia, Constantinople.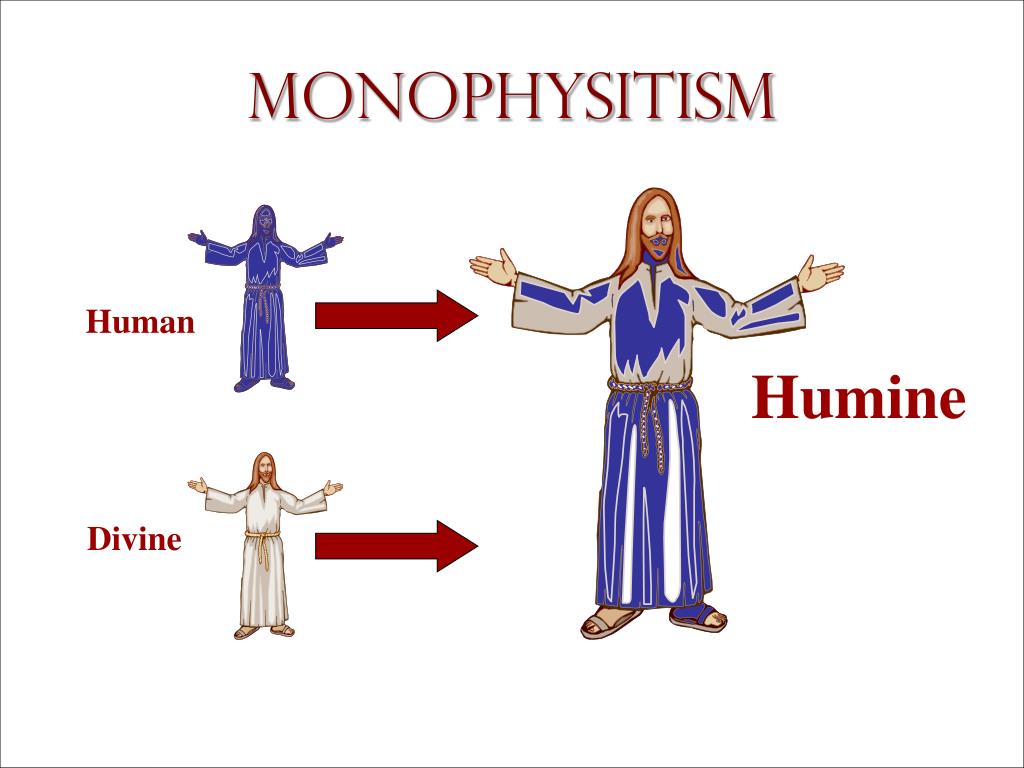 – "humine" better shown as a uniform light blue/purple, an even mixture of white (divine) and dark blue/purple (human); both natures diluted/diminished. Catholic teaching: there is a fully human Jesus and a fully God Jesus, but one Jesus. Two natures in one (B)being. Neither is diminished/diluted.
Monophysitism originated as a reaction to Nestorianism. The Monophysites (led by a man named Eutyches) were horrified by Nestorius's implication that Christ was two people with two different natures (human and divine). They went to the other extreme, claiming that Christ was one person with only one nature (a fusion of human and divine elements). They are thus known as Monophysites because of their claim that Christ had only one nature (Greek: mono = one; physis = nature).
Catholic theologians recognized that Monophysitism was as bad as Nestorianism because it denied Christ's full humanity and full divinity. If Christ did not have a fully human nature, then he would not be fully human (and the Incarnation did not happen), and if he did not have a fully divine nature then he was not fully divine (and we are not saved by God, Himself).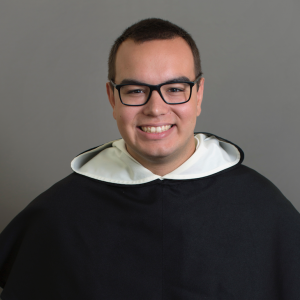 -by Br Nicodemus Thomas, OP
"Today's patron, Saint Leo (the Great) is indeed great. The fifth-century bishop of Rome reigned as Pope during the last years of the Western Roman empire. His list of accomplishments is impressive. He heroically met with Attila the Hun to save the Italian peninsula from invasion, and he was a father to the Roman people whom the emperors abandoned. However, the Church does not call St. Leo "great" merely because of his patrician birth or his political savvy. After all, the empire was falling apart and would end officially a decade after his death. So it might seem, if we only examine his secular accomplishments, that St. Leo is called "great" for reasons that do not merit the title.
During the fifth century, St. Leo preached against a group called the Monophysites who argued that there is a single nature in Christ. In other words, they claimed that Jesus Christ is not both really God and really man. Saint Leo, both in his famous Letter to Flavian and in his preaching, refuted their heresy and elucidated the mystery of the Incarnation for his brother bishops. Leo's theology is not written in inaccessible language or specialized jargon. Rather, this Doctor of the Church explains to his universal flock the beauty and fittingness of the Incarnation. In Leo's Christmas homily, he explains: "[Jesus] came to overthrow the devil, the origin of death, in that very nature by which he [the devil] had overthrown mankind."
The profundity of Leo's reflection shines forth in the closing lines of his homily when he exhorts Christians to recall their dignity because they become "partners in the Divine nature." The Pope is not claiming that Christians are now the divine essence; we have not become part of God, in a pantheistic sense. Rather, since God assumed our nature in the person of Jesus, Leo is arguing that we should "throw off our old nature and all its ways and as we have come to birth in Christ, let us renounce the works of the flesh." In other words, we are able to be radically changed because "through the sacrament of baptism you have become a temple of the Holy Spirit."
 How are we changed into temples of the Holy Spirit? Leo reminds us in a homily from today's Office of Readings, "[Jesus] overflowed with abundant riches from the very source of all grace, yet though he alone received much, nothing was given over to him without his sharing it." This means that we are capable of receiving grace in Christ because he assumed our nature, a grace with transformative power. Through grace we are able to receive the theological virtues, the gifts of the Holy Spirit, and ultimately eternal life itself.
So why is Leo Great? Leo is not only great because he was a follower and imitator of Christ like all of the saints, but also because he preached Who Jesus is to all people. Therefore, the Church calls Leo "Saint" on account of his holiness and she has called him "great" on account of his teachings which not only make us wiser but also help us to know Jesus Christ. So let us celebrate St Leo, because as he reminds us Who Christ is, he also reminds us who we are. Although we are not all called to be great theologians and teachers like St Leo, through Christ we are called to be saints."
Love & truth,
Matthew