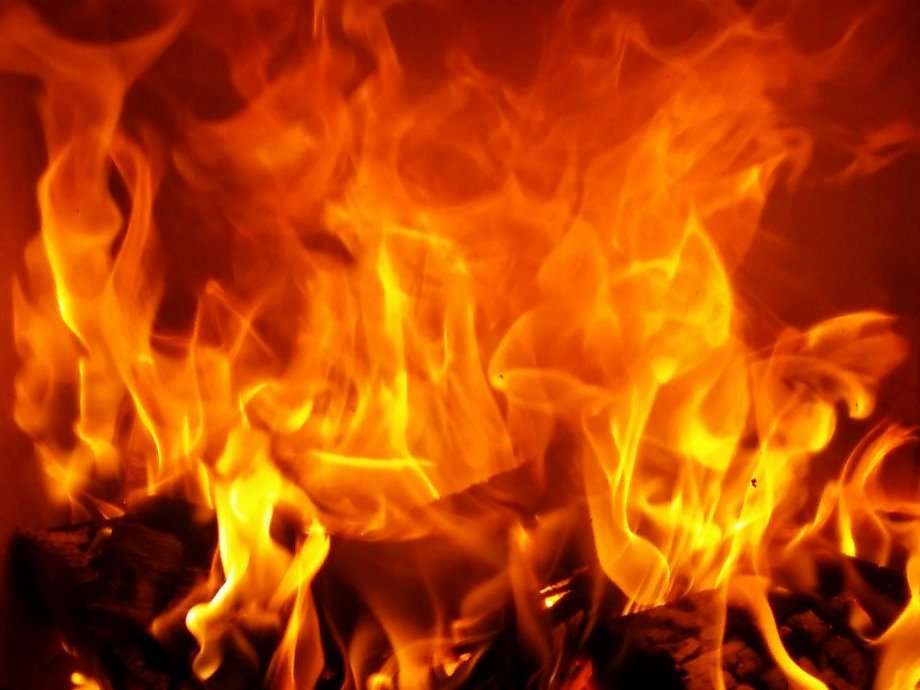 "O Holy Spirit, You formed our Redeemer in the pure womb of the Virgin Mary; You gave life to Jesus, and directed Him in all He thought, said, did, and suffered during His earthly life, and in the sacrifice He Himself offered to the Father for us on the Cross. When Jesus ascended into heaven, You came upon earth to establish the Mystical Body of Christ, the Church, and to apply to this Body the fruits of the life, Blood, Passion, and death of Christ. Otherwise, Jesus would have suffered and died in vain. Furthermore, O Holy Spirit, You descended to us at holy baptism to form Jesus Christ in our souls, to incorporate us into Him, to give us birth and life in Him, to apply to us the effects and merits of His Blood and of His death, to animate and inspire us, and to guide and direct us in all that we should think, say, do, and suffer for God. What, then, should our life be? Oh! it should be completely holy, divine, and spiritual, according to the words of Jesus: 'that which is born of the Spirit is spirit!'
O Divine Spirit, I give myself entirely to You. Take possession of my soul, direct me in everything, and grant that I may live as a true child of God, as a true member of Jesus Christ; grant that, born of You, I may totally belong to You, be totally possessed, animated, and directed by You." (St. John Eudes).
"O Holy Spirit, Soul of my soul, I adore You. Enlighten me, guide me, fortify me, console me. Tell me what I should do, give me Your orders. I promise to be submissive to all that You ask of me and to accept everything that You permit to happen to me." (Cardinal Mercier).
"O Love of the eternal God, sacred communication between the omnipotent Father and His blessed Son, all-powerful Paraclete, most merciful Consoler of the afflicted, penetrate the innermost depths of my heart with Your powerful virtue; brighten with Your shining light any dark corners of that neglected dwelling of my soul. Visit it, fructifying with the abundance of Your dew, all that a long period of drought has dried up and choked. Pierce with the dart of Your love, the depths of my soul; penetrate the very center of my enervated heart and inflame it with Your salutary fire; strengthen Your creature by illumining, with the light of Your holy fervor, the inmost depths of my mind and heart.
I believe that each time You come into a soul, You prepare there a dwelling for the Father and the Son. Blessed is he who is worthy to have You as Guest! Through You, the Father and the Son establish their dwelling in him. Come then, most benign Consoler of suffering souls, Protector in all circumstances and Support in tribulations. Come, Purifier of faults, Healer of the wounded. Come, Strength of the weak, Restorer of those who fall! Come, Master of the humble, rejecter of the proud! Come, O charitable Father of orphans, merciful Judge of widows! Come, hope of the poor, strength of the weak! Come, guiding star of sailors, harbor of the shipwrecked! Come, O unique beauty of all the living, and only salvation of the dying!
Come, O Holy Spirit, come and take pity on me! Clothe me with Yourself, and graciously hear my prayers, that, according to the multitude of Your mercies, my littleness may be pleasing to Your greatness, and my weakness to Your strength, through Jesus Christ, my Savior, who, with the Father, lives and reigns in unity with You, forever and ever. Amen." (St. Augustine).
"O Holy Spirit, only Your clemency and ineffable love could have held the Son of God nailed to the wood of the Cross, for neither nails nor cords would have been able to hold Him there without the bonds of love. And then, when Christ returned to His Father at His Ascension, You, O Holy Spirit, were sent into the world with the power of the Father, the wisdom of the Son, and Your own mercy, to strengthen the way of the doctrine which Christ left in the world…. O Holy Spirit, come into my heart; by Your power, draw it to You, true God; grant me charity with fear, guard me from every evil thought, warm me, inflame me with Your most sweet love, so that every pain will seem slight to me. O Holy Father and my sweet Lord, help me now in all my actions" (St. Catherine of Siena).
"O Jesus, I offer You my poor love, placing it in the arms of Your ardent Spirit, in the furnace enkindled by Your love. O my Beloved, by Your divine power prepare me for spiritual warfare with the weapons of Your Spirit, since I do not rely upon myself, but on Your goodness alone. By Your unfathomable charity, root out of me anything that is not wholly Yours, so that, by the grace of Your love, invited and restored by Your loving sweetness, I may love You alone. The sweet outpourings of Your Spirit make the burden of life seem brief and light. Deign to cooperate with my works, so that my soul may magnify You eternally. May my life be consecrated to You, and may my spirit rejoice in You, my Savior; then every thought and act will be praise and thanksgiving to You" (St. Gertrude).
"O Holy Spirit, You are the dispenser of the treasures contained in the Father's bosom; You are the treasurer of the counsels of the Father and the Word. You show us what we should do in order to please the Trinity: You teach us in the intimacy of our hearts by Your inspirations, and exteriorly in our lives by the preaching and advice of Your ministers. The gates of heaven are always open so that grace may come down to us, but we do not open our hearts to receive it. Oh! send down this grace, O eternal Father, send it down, O most pure Word, since You deign to send Your loving Spirit, the Spirit of goodness. O Holy Spirit, how generous You are to us and blessed are they who welcome You! You bring us the Father's power, the ardent love of the Word!" (cf. St. Mary Magdalen dei Pazzi).
Love & the Holy Spirit,
Matthew