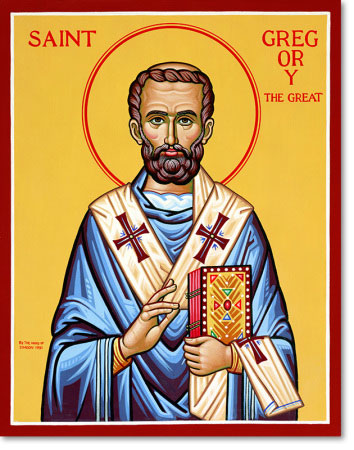 "Saint Gregory the Great taught that God uses the people we despise to save us. This does not necessarily mean people that we hate, but people we think little of or that we see as impure. Those who we see as steeped in sin today often surpass us in holiness tomorrow. His example of such a person was St. Paul, who participated in the brutal murder of St. Stephen before becoming the Apostle to the Gentiles. In the Forty Gospel Homilies, Gregory preached that God places these people in the Church so that we are forced to recognize our own imperfection. They highlight the contrast between the richness of God's mercy and the littleness of our own judgments.
Humble Christians, who have a sense of their imperfection, are able to be sympathetic to the struggles of sinners. Humility breaks through the walls of the self and allows the Christian to love others. For Gregory, love always involves an extension or gift of self to another, which is not really possible for people who feel self-satisfied and self-sufficient. This type of love, which he called the bond of charity, can only be learned in a community and can only be achieved through humility.
The bond of charity is central to Gregory's spirituality and his understanding of the Church. He believed Christ's perfect and solid uprightness (soliditas standi) is not given to His followers through the grace of redemption; instead, Christians are justified through the firmness of love (soliditas caritatis) found in the Church. Since God only accepts the humble and contrite heart, and since God rejects the proud, the effort to extend ourselves to those we despise is an integral part of the process of sanctification. In fact, the Church purifies us by demanding this extension of patience, love, and mercy to those we despise.
This dynamic is also why there are so many irritating people in the Church. We need people who are irritating, offensive, and even wicked, in order to exercise patience, mercy, and forgiveness. The Church brings us all together so that we can learn to be like God. It is a mixed community: good fish and bad fish, sheep and goats, wheat and tares. If I am irritating you, I might be serving as an opportunity to grow in holiness. You're welcome.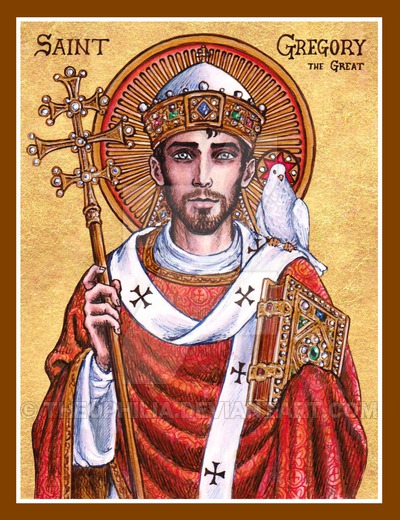 The fact that God frequently moves the people we may see as sinful to great holiness also inspires hope. It shows us that we should not ever give up on anyone. If your son or daughter, aunt or uncle, mother or father, friend or spouse has fallen away and seems steeped in sin, realize that they may yet excel in holiness.
Because we are saved by those we despise, we must welcome people to our communion and avoid attitudes and actions that discourage them from entering or returning to our community, which is what Pope Francis has been emphasizing. The challenge, of course, is to stop despising anyone, which I must confess I have not quite mastered.
If you are comfortable with despising people and wish to exclude the impure, you may have fallen into the sin of Donatism, a heresy that seeks a pure Church on Earth. The new Donatism is growing increasingly evident.
Lord, save & protect us, help us love one another, especially when that is most inconceivable. We shall receive mercy from You in proportion as we offer it to those we despise. Help us love one another, for our own sake. Be merciful to us, Lord, for we have done what is evil in Your sight.
Love,
Matthew