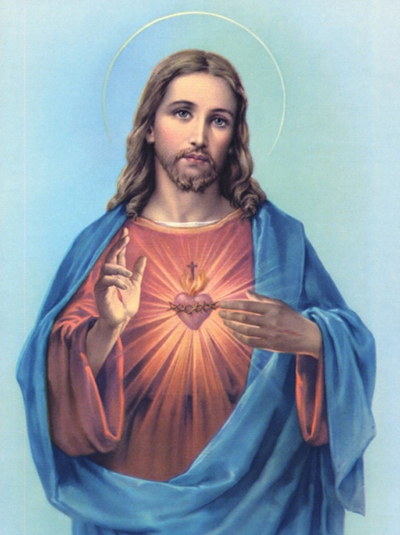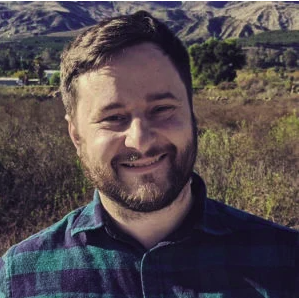 -by Joseph Heschmeyer, a former lawyer and seminarian, he blogs at Shameless Popery.
"Why do Catholics today celebrate the Solemnity of the Most Sacred Heart of Jesus? After all, we don't have feast days dedicated to any other organs of Jesus' body. There's no "Solemnity of the Arm of Jesus," for instance, to honor His baptisms and Healings. So why a feast day for His Heart?
Biblically, the heart is "our hidden center." Scripture refers to the heart more than a thousand times, often, as the Catechism (CCC) notes, in the context of prayer (2562-63). The greatest commandment of the Law is to "love the Lord your God with all your heart, and with all your soul, and with all your mind, and with all your strength" (Deut. 6:5; Mark 12:30). In speaking of the Sacred Heart, then, we're referring to the person of Jesus, to his humanity, and to his love for the Father and for us, what the Congregation for Divine Worship (CDW) calls his "infinite divine-human love for the Father and for his brothers." In a special way, the image of the Sacred Heart captures the moment in which that love was poured out for us on the cross, when a soldier pierced the side of Christ, and blood and water flowed out (John 19:34).
As the CDW notes, we find devotion to the Sacred Heart throughout the Middle Ages, but it goes from being a personal devotion to a liturgical feast in no small part in response to the heresy of Jansenism. In the words of Pope Pius XI, "the feast of the Sacred Heart of Jesus was instituted at a time when men were oppressed by the sad and gloomy severity of Jansenism, which had made their hearts grow cold, and shut them out from the love of God and the hope of salvation."
So what was the Jansenist heresy, and how was the Sacred Heart an answer to it?
Although the heresy of Jansenism is sometimes unfairly oversimplified, there were three particular features of the heresy that (inadvertently) produced disastrous effects. The first was a double predestination: that God destined some for heaven and others for hell, irrespective of merits. As Leszek Kołakowski traces in his book God Owes Us Nothing, Jansenist theology argued that God gives some people the graces necessary for salvation and withholds them from others (pp. 31-35). The result of this idea would be that some people are going to hell, and there's literally nothing they can do about it. They aren't saved—not because they refuse God's overtures, but simply because God doesn't want to save them.
The second feature regarded imperfect contrition, sometimes known as attrition. In simple terms: If I turn away from my sin out of fear of hell (rather than out of love of God), is that good enough to be forgiven? The Catechism (1453) now clarifies: by itself, "imperfect contrition cannot obtain the forgiveness of grave sins"; however, imperfect contrition is sufficient to receive absolution through the sacrament of Penance, since imperfect contrition can be perfected through the sacramental graces flowing from the confessional. But the Jansenists taught the opposite: that even for a valid sacramental confession, a penitent needed perfect contrition. Worse, Jansenist priests "routinely withheld absolution, in the belief that few penitents demonstrated sufficient precision and adequate contrition."
Third, because so few people could count on perfect contrition, Jansenists warned against receiving Communion frequently, in a misguided attempt to avoid the scandal of unworthy reception.
What was the combined effect of these three teachings? That ordinary Catholics doubted God's love for them; doubted whether they were (or could be) forgiven, even after going to confession; and stayed away from the Body and Blood of Christ in Communion out of fear, thereby depriving themselves of sacramental graces. The resulting vision of God was thereby distorted. As Pius XI would later recount, "God was not to be loved as a father but rather to be feared as an implacable judge."
This is an important insight, because it gets to the heart of the matter. It's not just that Jansenism got the details of predestination or contrition or sacramental reception wrong. It's that Jansenism got God wrong, in a fundamental way that many of us still get him wrong today.
Perhaps it is only fitting, then, that it was God himself who set things straight. While multiple seventeenth- and eighteenth-century popes vainly tried to quash Jansenism, Jesus intervened in an unexpected way: through a series of apparitions to a French nun named Margaret Mary Alacoque (1647-1690). In the last and most famous of these apparitions, Jesus showed her His Heart and said:
"Behold the heart which has so loved men that it has spared nothing, even to exhausting and consuming Itself, in order to testify Its love; and in return, I receive from the greater part only ingratitude, by their irreverence and sacrilege, and by the coldness and contempt they have for me in this sacrament of love."
Theologically, this is the corrective Jansenism needed. Jesus did not deny any of what Jansenism was getting right: that sin offends God, that so many of us seem indifferent to God, that we can slip into ingratitude toward God with startling ease. But rather than express this in terms of divine wrath, Jesus presents it as a tragedy of unrequited love. That is, sinners act this way not because God denies them the graces to do otherwise, but because they fail to appreciate the depth and breadth of God's love for them. Jesus saw the same problem that the Jansenists saw, but he answered it with open arms and an open heart.
A great difficulty in believing in God's love and mercy is simply accepting that God is so radically other. It's hard to wrap our minds around the idea that the uncreated and unchanging God of the universe has a personal love for us. And so Jesus reminds us that He has a human heart, and with it, the full range of human emotions. Yet He is fully divine as well as fully human. Thus, our devotion is not just to the heart, but to the Sacred Heart. Jesus has at once the full experience of human emotions and the perfect vision of divine foreknowledge.
Pius XI illustrates the implications of this divine-human union in a beautiful reflection on Jesus in the Garden of Gethsemane. On the one hand, he points out that it was chiefly "because of our sins also which were as yet in the future, but were foreseen" that the soul of Christ became "very sorrowful, even to death" (Matt. 26:38). In other words, what weighed upon Christ was not principally the looming shadow of the Cross, but the weight of our sins.
But there is a happy corollary to this idea: that when we read that "there appeared to Him an angel from heaven, strengthening Him," this should also be taken as Christ foreseeing our acts of reparation to the Sacred Heart, that "His Heart, oppressed with weariness and anguish, might find consolation." And so, the pope concludes, "even now, in a wondrous yet true manner, we can and ought to console that most Sacred Heart which is continually wounded by the sins of thankless men."
This is a wonderful and mind-bending insight. The promise of the Sacred Heart is that our actions today are wrapped up (through God's perfect foreknowledge) with Christ's experience in Gethsemane, that we are either adding one more burden to Him through our sins, or giving Him one more consolation through our acts of love and reparation. And so (in yet another encyclical on the Sacred Heart!) Pius XI encouraged that "the Feast of the Sacred Heart be for the whole Church one of holy rivalry of reparation and supplication," in which we hasten in large numbers "to the foot of the altar to adore the Redeemer of the world, under the veils of the sacrament," pouring our hearts out to His. What better way can we celebrate the triumph of Jesus' love over the cold justice of Jansenism and our false conceptions of God?"
Within Thy Sacred Heart, dear Lord,
My anxious thoughts shall rest.
I neither ask for life, nor death;
Thou knowest what is best.
Say only Thou hast pardoned me,
Say only I am Thine,
In all things else dispose of me:
Thy Holy Will is mine.
And may Thy Sacred Heart, dear Lord,
E'er be my counsel sure,
Led in Thy Heart's obedience
To make my own heart pure.
And when Thou shalt come claim my soul
Then may we never part,
For there shall be my only joy:
Within Thy Sacred Heart.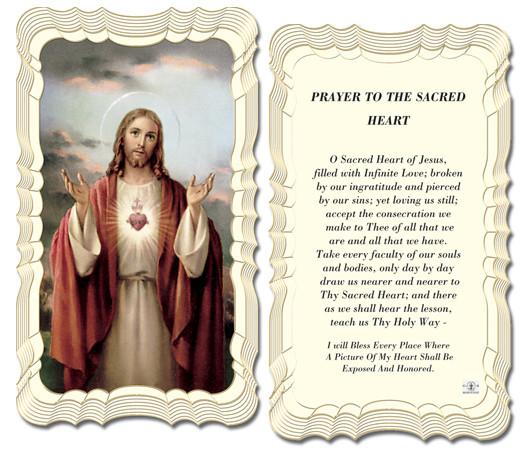 -please click on the image for greater clarity
Love, O Sacred Heart of Jesus, we place our trust in Thee!! (for generations, a traditional part of McCormick grace at evening meals),
Matthew