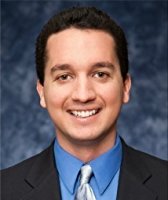 -by Trent Horn
"Different Protestants have different definitions of sola scriptura, but at its core, every definition makes Scripture a Christian's highest authority. In doing so, it leaves no room for a divinely appointed Magisterium or Church that can authoritatively declare what Christians are obliged or forbidden to believe. This is evident in things like the 1978 Chicago Statement on Inerrancy, a popular statement among conservative Evangelicals, which says, "We deny that Church creeds, councils, or declarations have authority greater than scripture or equal to the authority of the Bible."
But in practice, it is the authority of a person's interpretation of the Bible that becomes the highest authority. This leads to what Catholic apologist Patrick Madrid called "a blueprint for anarchy."
You get people like Matthew Vines, who earnestly contends that the Bible is divinely inspired and, when properly interpreted, does not condemn modern same-sex relationships. Or you get people like Brandan Robertson, who reject fundamental tenets of Christianity by saying Jesus committed the sin of racism when speaking to the Syrophoenician woman. And this isn't just Robertson, either, as there are denominations like Christadelphians who believe that Jesus had a "sin nature."
At this point, a Protestant could say: no matter how clearly you state things, you're always going to have unsaved people twisting Scripture and misinterpreting it. When it comes to the claim that Jesus sinned, only a degenerate person trapped in the darkness of sin could fail to apply Hebrews 4:15's clear teaching to the question: "For we have not a high priest who is unable to sympathize with our weaknesses, but one who in every respect has been tempted as we are, yet without sinning."
Sola scriptura is defensible, these apologists claim, because incorrect interpretations of Scripture can always be refuted by the correct interpretation true Christians can always locate within the pages of holy writ. But this pushes the problem back and assumes that everyone will nicely go along with a uniform understanding of what Scripture even is.
For example, how could you respond to someone defending Jesus' sinfulness who says he doesn't believe that Hebrews is Scripture? After all, the letter is anonymous, and although it has been traditionally attributed to Paul, several Church fathers questioned its canonicity. The early Church historian Eusebius of Caesarea said, "Some have rejected the Epistle to the Hebrews, saying that it is disputed by the church of Rome, on the ground that it was not written by Paul."
Even if Paul did write it, why believe that Paul's words were divinely inspired? Pastor Robertson says there's reason to doubt that, given that Paul was never one of Jesus' disciples during Jesus' earthly ministry. Some Christians follow only the words of Jesus (similar to Bill Johnson's Just Jesus movement). Others, like hyper-dispensationalists, take the opposite extreme and think Christians are bound to accept only some of Acts and the letters Paul wrote while he was in prison.
Without a Magisterium to appeal to, saying these views contradict Scripture assumes what the Protestant apologist is trying to prove—namely, which writings constitute Sacred Scripture. But because the Church has an authoritative teaching office, there is a way to set objective "ground rules" when it comes to understanding the meaning of Scripture.
A Protestant might offer three objections to this critique of sola scriptura. First, if the meaning of Scripture has been entrusted to the Church, then why hasn't the pope or an ecumenical council infallibly defined every passage of Scripture and put all controversies to rest? For the same reason Protestants don't have a divinely inspired biblical commentary: God chose not give this kind of revelation to the Church.
The Church hands on the Deposit of Faith, and, although a handful of biblical passages have been infallibly defined (such as John 3:5's reference to water baptism), the Church allows biblical scholars a fair amount of latitude more generally when it comes to interpreting the Bible. The Church's authority primarily presents itself in biblical interpretation by setting "guardrails" that make certain interpretations off-limits. For example, scholars might find new insights into the cultural interaction that took place between Jesus and the Canaanite woman, but they are prohibited from saying the interaction proves that Jesus is not fully divine or not free from sin.
Second, a Protestant might say the Catholic is kicking the can down the road: if there is "anarchy" when it comes to interpreting what the Bible says, then won't a similar anarchy occur when people try to figure out what Church documents mean? In response, I would say this is a good reply to someone who says private interpretation can never be a part of the life of a Christian. That's too narrow of a view, and the Catechism even says Christians must obey the dictates of a properly formed conscience (1790).
However, a more defensible position would be that interpretive clarity is at least far more feasible (or may even only be possible) through a living Magisterium. That's because a Church that persists through history can teach doctrine through deliberate, repetitive acts that account for misunderstandings that arise in each generation. The static words of Scripture cannot articulate themselves anew for every generation.
Finally, a Protestant might point to the dissenters within the Catholic Church as evidence that having a Magisterium does not eliminate the problem of heresy. What about all the priests and lay people who argue for expanding the definition of marriage and the ordination of women? What good is a magisterium if it doesn't prevent these voices from rising up in the Church?
Well, even when God directly spoke to his chosen people or his faithful angels, people rebelled. That's the cost of giving creatures free will. But at least Catholic dissenters usually admit that what they're peddling directly contradicts what the Church teaches. They may hope Catholic teaching will change in their favor, but they begrudgingly allow that their heresy is not Catholic teaching. A Protestant, on the other hand, who dissents from "traditional Christianity" can always say what he believes is what the highest authority in Protestantism has always taught, which others have simply failed to recognize.
So while dissenters and heretics will always afflict the body of Christ, Christ chose to protect his Church not by confining divine revelation to Scripture alone, but by instituting a Church. Jesus told his apostles, "He who hears you hears me" (Luke 10:16). The same principle animates the authoritative teaching of the Catholic Church."
Love & truth,
Matthew