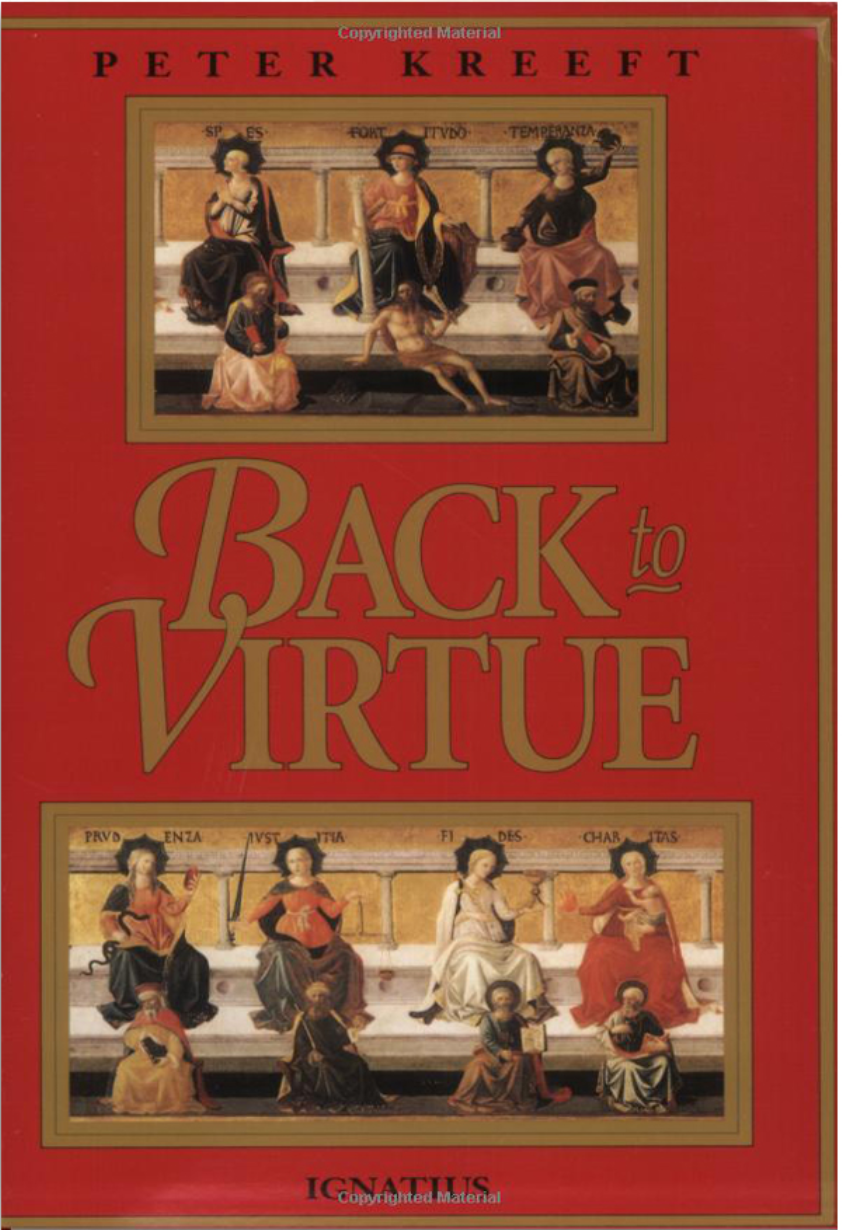 Notwithstanding Gov. Cuomo…Catholics prioritize/emphasize the definition of faith in 1 Cor 13:13.

-by Luke Lancaster
"To prove that man is saved by faith alone (sola fide), apart from good works, many of our Protestant brothers and sisters direct us to Galatians 2:16, in which Paul says, "a man is not justified by works of the law but through faith in Jesus Christ."
Paul does indeed separate "faith" from "works of the law" in regard to salvation, but we should notice from the get-go that those who equate "works of the law" with "good works," such as loving others or receiving the sacraments, have already made a bit of a leap.
They think Paul is arguing that, in considering whether one will enter Heaven, God will look at whether he had faith that Jesus was both the Messiah and the atonement for our sins. On this view, God is not concerned with whether the person obeyed God by living a holy life or whether he was baptized. This is not what Paul said, however, for "works of the law" are not "good works" but rather those works required by Jewish law.
This is a distinction that is difficult for some Protestants to appreciate. Jews lived under the yoke of the Mosaic Law. A yoke is a heavy wooden bar which attaches to animals' necks, allowing them to pull some heavy object. The "yoke" of the Mosaic Law was heavy, with hundreds of dictates that Jews dress a certain way, avoid certain foods, and the like. Christ, however, united Jews and Gentiles, and his yoke is "easy" and his burden "light" (Matt. 11:30). Christ gives us the Holy Spirit to empower us to love as He loved (John 13:34). So, in his letter to the Galatians, Paul is talking about something completely different than the points of contention between Catholics and Protestants.
In verses 11-16, Paul recounts a confrontation he had with Peter in Antioch, where Paul had been preaching. Upon his arrival, Peter would only eat with the Jewish Christians and not with the Gentile Christians in a nod to the Mosaic Law, which held that Jews could not eat with Gentiles, as the latter were "unclean" (Acts 10:28). In Antioch, however, the Jews and Gentiles had been eating together as united Christians, free from the demands of the Law.
When Peter stopped eating with Gentiles, the Jewish Christians in Antioch followed suit, and suddenly there was a division within the community! Peter acted this way even though he and Paul, both former Law-observing Jews, had found freedom from the Mosaic Law. This action from the first pope implied to the Gentile Christians in Antioch that, for someone to be a true Christian, they had to be circumcised and live like a Jew, obeying all of the laws of that Covenant to reach heaven. Only then could everyone eat together.
Paul emphatically rebuked Peter. Man reaches heaven by the universal action of faith, which is always "working through love" (Gal. 5:6). Both Jews and Gentiles are justified by faith, as one family of God, which automatically dismantles any separation between them.
Next, Paul draws out the —the Mosaic Law has been fulfilled by the New Law (Matt. 5:17). Jews and Gentiles have been united by Christ—He has torn down the wall separating them, and Paul cannot "build up again those things which I tore down" (Gal. 2:18). His identity is no longer found in the Mosaic Covenant, he has a new one: "I have been crucified with Christ; it is no longer I who live, but Christ who lives in me" (Gal. 2:20).
When Paul was baptized, he "died with Christ" (Rom. 6:8), and had therefore "died to the Law" (Gal. 2:19), leaving Mosaic Law for its fulfillment in the Messiah's New Covenant kingdom of God. In this kingdom there is "neither Jew nor Greek, there is neither slave nor free, there is neither male nor female; for you are all one in Christ Jesus" (Gal. 3:28).
From these texts we see that membership in the family of God (justification) is no longer based on the Mosaic Law-system, for Jesus established a new boundary for membership through His death. The Crucifixion of Christ, says Scripture scholar NT Wright, "reconstitutes the people of God, in a way which means that they come out from under the rule of Torah and into the new world which God Himself is making."
The point of Galatians 2:16, then, is that Gentile Christians do not have to live like Jews. This is because going under the yoke of the Mosaic Law does not lead to salvation. Christians must follow Christ and His way of life (Gal. 6:2). They do what Christ commands, not what Moses commands (John 1:17). Christians need to live by faith, lovingly obeying Christ by loving others, which fulfills the whole Mosaic Law (Rom. 13:8). The Spirit empowers us to love others – and His presence particularly distinguishes the old yoke from the new (Rom. 8:1-4), which has the "circumcision of Christ," baptism (Col. 2:11-12), and the new Passover, the Eucharist (1 Cor. 5:7, John 6:53).
Galatians 2:16 has nothing to do with the Catholic belief that good works and receiving the sacraments are necessary, but not sufficient, for salvation. Deciding who spends eternity in heaven remains entirely the prerogative of our loving Creator, Who has given ample guidance to the faithful. Our Protestant brothers and sisters have been misled about the meaning of the text, so let us gently show them their error (2 Tim. 2:25)."
"A common Christian misunderstanding…sees…virtues as a sheer gift of God and not also as hard human work, that sees righteousness as automatically coming with the territory, or part of the package deal of accepting Christ as Lord.
But isn't it true that righteousness, a righteousness far surpassing the four cardinal virtues, prudence, temperance, fortitude, justice, becomes available to us when we are joined to Christ? It certainly is. And isn't this a supernatural righteousness, a fruit of the Holy Spirit Himself? Absolutely. But supernatural virtue is not subnatural virtue (Ed. super"natural"). It does not dispense with natural human foundations and with our responsibility to be active, not passive, in cultivation of virtuous habits.
A man with a violin case under his arm stood in Times Square looking lost. He asked a policeman, "How can I get to Carnegie Hall?" The policeman answered, "Practice, man, practice." There is no other short cut to sanctity either.
God's word says that "faith without works is dead" (Jas 2:26). The works of virtue are the fruit of faith, that is, of a live faith. Being saintly is our response to being saved. We cannot do either without God, but He will not do either without us. He respects our freedom. He makes His power and His grace available to us once we are joined to Christ. But if we simply sit back and let that spiritual capital accumulate in our heavenly bank account without making withdrawals and using it, we are exactly like the wicked and slothful servant who hid his master's money rather than investing it, in Jesus' parable of the talents (see Mt 25:14-30).
The answer to the faith-and-works issue is essentially a simple one, in fact, startlingly simple. It is that faith works. The whole complex question of reconciling Paul's words on faith and James' words on works, and of resolving the dispute that sparked the Reformation, the dispute about justification by faith, is answered at its core at a single stroke: the very same "living water" of God's own Spirit, God's own life in our soul, is received by faith and lived out by virtuous works.
The water of the Sea of Galilee comes from the same source as the water of the Dead Sea: the Jordan River. But the Sea of Galilee stays fresh because it has an outlet for the water it receives. The Dead Sea lives up to its name because it does not.
The same thing happens to the "living waters" from God as to the fresh waters of the Jordan. When we bottle them up inside ourselves, they become stagnant. Stagnant faith stinks, like stagnant water. And the world has sensitive nostrils."
-Kreeft, Peter. Back To Virtue (pp. 66-70). Ignatius Press. Kindle Edition.
Love,
Matthew
"Justification by faith alone", Jimmy Akin
What St Paul said in Romans – Ascension Press