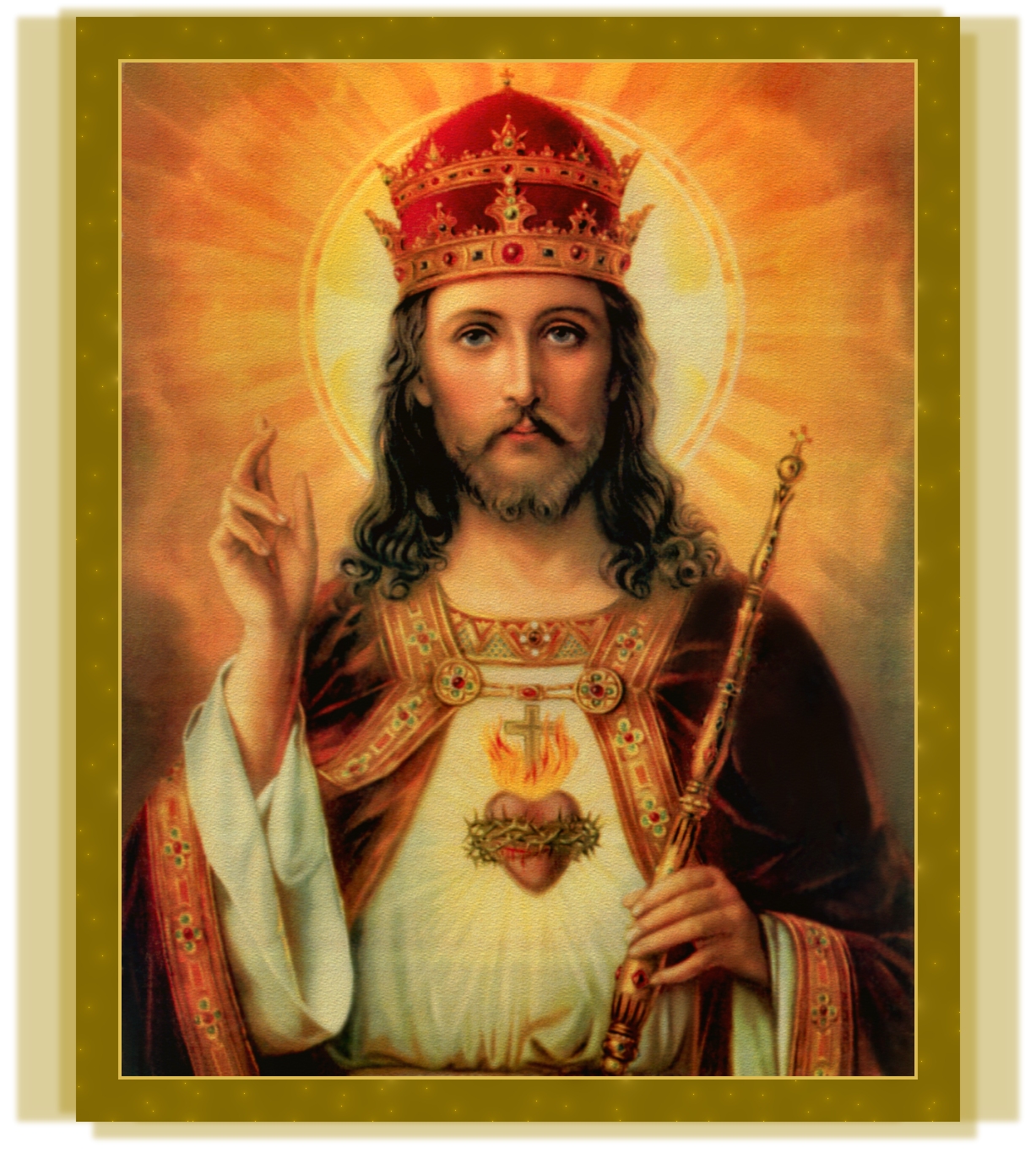 "What king, going to encounter another king in war, will not sit down first and take counsel whether he is able with ten thousand to meet him who comes against him with twenty thousand? And if not, while the other is yet a great way off, he sends an embassy and asks terms of peace. (Lk 14:31–32)
The King is coming. And He will give you peace—if you call for it. This is a parable. But it is also a lightly-veiled description of the situation between us and Jesus Christ, the King of the Universe. He is coming, and he will not fail to conquer all.
The fact is: God has enemies. Or at least, there are people who make themselves enemies of God. Saint Paul speaks of a time when we were all enemies—before we received Christ's mercy (Rm 5:10). He tells us what it is to be an enemy of God: to set your mind on the things of the flesh. That mind is unable to submit to God's law, unable to please God, and receives no reward but death (Rm 8:6–8; 6:23). The King in another parable has hard words for them:
As for these enemies of Mine, who did not want Me to reign over them, bring them here and slay them before Me. (Lk 19:27)
The enemies will not withstand the attack. Christ's victory is already announced, and really, already achieved: "I have conquered the world" (Jn 16:33), Jesus says to His disciples, even though "we do not yet see everything in subjection to Him" (Heb 2:8).
Usually, when a king advances against his enemies, the whole situation is bad news for these enemies. And this is the difference between every other king and Jesus, the King of the Universe. His coming is good news to His enemies. He came to make friends out of His enemies.
While we were enemies we were reconciled to God by the death of His Son. (Rm 5:10)
No man has greater love than this, that he lay down his life for his friends. (Jn 15:13)
And if we receive Him—if we become friends of the King Who comes to conquer, we become conquerors, too. "Who is it that conquers the world, but he who believes that Jesus is the son of God?" (1 Jn 5:5). In the Revelation given to John, Jesus makes many promises to "the one who is victorious" such as these:
I will give him to eat of the tree of life. (2:7)
He will not be harmed by the second death. (2:11)
I will give him authority over the nations. (2:26)
I will give him to sit with Me on My throne, as I Myself conquered, and I sat down with My Father on His throne. (3:21)
The fact is: Jesus is the King of the Universe, and He has enemies. The enemies have a choice. If they reject Him, they will face defeat and death [Ed. and already do/have]. If they seek peace, they will be His friends and reign with Him.
The King stands before His enemies, ready to give them peace. He is only waiting to be asked."
The wicked mob screams out:
"We don't want Christ as king!,"
While we, with shouts of joy, hail
Thee as the world's supreme king.
May the rulers of the world publicly honor and extol Thee;
May teachers and judges reverence Thee;
May the laws express Thine order
And the arts reflect Thy beauty.
May kings find renown
In their submission and dedication to Thee.
Bring under Thy gentle rule
Our country and our homes.
Glory be to Thee, O Jesus,
Supreme over all secular authorities;
And glory be to the Father and the loving Spirit
Through endless ages. Amen.
-traditional hymn for First Vespers
Love, & Hail!! King of the Universe!!,
Matthew