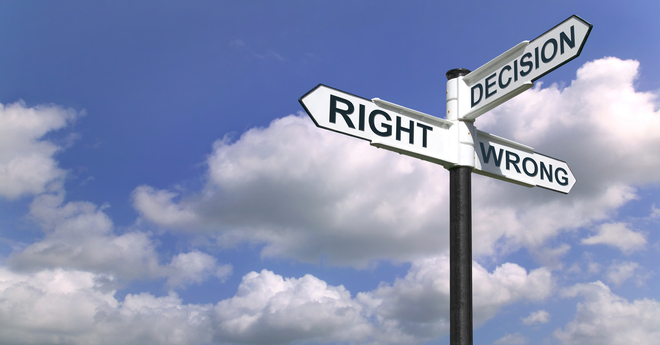 -by Rev Gabriel of St Mary Magdalen, OCD, Divine Intimacy, Baronius Press, (c) 1964
Presence of God – Help me, O God, to judge with rectitude so that I may be able to act accordingly.
MEDITATION

The first duty of prudence is to help us choose the best means for attaining our final end. Many times the choice is easy and presents itself spontaneously to a mind accustomed to making judgments and acting in the light of eternity. At other times, however, it is difficult and perplexing, as for example, when it concerns choosing one's vocation or profession or solving complicated problems in which elements independent of one's own will must be considered. In these cases we must take time to examine everything carefully and to consult prudent, experienced persons; to act hastily would show a want of prudence. In the Gospel, Jesus Himself tells us about the prudent man who "having a mind to build a tower, first sits down and reckons the charges that are necessary, whether he have wherewithal to finish it" (Luke 14:28). The time spent in these examinations and calculations as dictated by prudence is not time wasted. Quite the contrary! When facing serious decisions, we must realize that God Himself often wants us to wait patiently until circumstances clearly manifest His will to us. In this waiting we should give a large place to prayer, begging Our Lord for the light which our own prudence cannot give us. In fact, prudence, even though it is an infused supernatural virtue, is always a virtue exercised by human faculties and, therefore, is affected by human limitations; however, to help it, God has given us a special gift of the Holy Spirit, the gift of counsel, the actuation of which does not depend on us but is obtainable by prayer.
After using all the means suggested by supernatural prudence, we arrive at a decision. Prudence then commands us to put it into effect with courage and diligence, without needless delays on our part and without being discouraged by the difficulties we may meet.
COLLOQUY

"O God, one work performed with prudence is more pleasing to You than many done carelessly and imprudently, for this virtue thoroughly examines and weighs every action so that it may be turned to Your honor and glory.
True and supernatural prudence belongs to You and is in You O Lord. Few there are in whom we find it, because many seek it through cunning, using their own wisdom to scrutinize Your designs; thus they lose their time and find nothing. Anyone who really desires to possess prudence must come to You, the Incarnate Word; he will find it in You, together with all the other virtues, but vastly different from human prudence, which tends to what exalts and not to what abases. In You, he will find the prudence which teaches us to humble and abase ourselves, as You willed to humble and abase Yourself, in order to show us the way which leads to salvation. You, O Lord, have said: 'If you wish to be My disciple, renounce yourself, take up your cross and follow Me.' Oh! this is prudence in the highest degree! Yet to human prudence it looks like utter madness. For, O crucified Christ, to the wise ones in this world it is the height of madness to take up one's cross and follow You! But You teach me that the foolishness of the cross is supreme wisdom, and to deny oneself is supreme prudence. What wiser folly can there be than to take up the cross with You and follow in Your footsteps? And what greater prudence can there be than to die to self in order to find life in You, from Whom everything receives life?" (St. Mary Magdalen dei Pazzi).
"O prudence, you are like a high mountain. Those whom the mountain shelters, live a healthy life and enjoy its pure air. From its height, they see and foresee everything they should do. So also, my God, the prudence which proceeds from You keeps the soul high above the clouds of passion and human considerations; it invigorates her virtue, and causes her to honor You in all her works, making her foresee everything, so that she can arm herself against temptation. O my God, give me this true upright prudence, which will lead me to union with You. Let it guide me in such a way that I shall never fail to perform Your works out of any motive of human respect or regard for any creature." (St. Mary Magdalen dei Pazzi).
"Create a clean heart in me, O God, and renew a right spirit within me. Teach me Your ways, that I may follow Your truth. Give me temperance and prudence, justice and fortitude, for nothing is more profitable to men." (cf. Ps 51; Wisdom 8:7).
"O Jesus, supreme Goodness, I ask You to give me a heart so enamored of You that nothing on earth can distract it … a free heart, never seduced or enslaved, an upright heart which never goes astray" (St. Thomas Aquinas).
"He who walks with wise men becomes wise." -Pr 13:20
Love, pray for me, that His grace may allow me the virtue of prudence,
Matthew