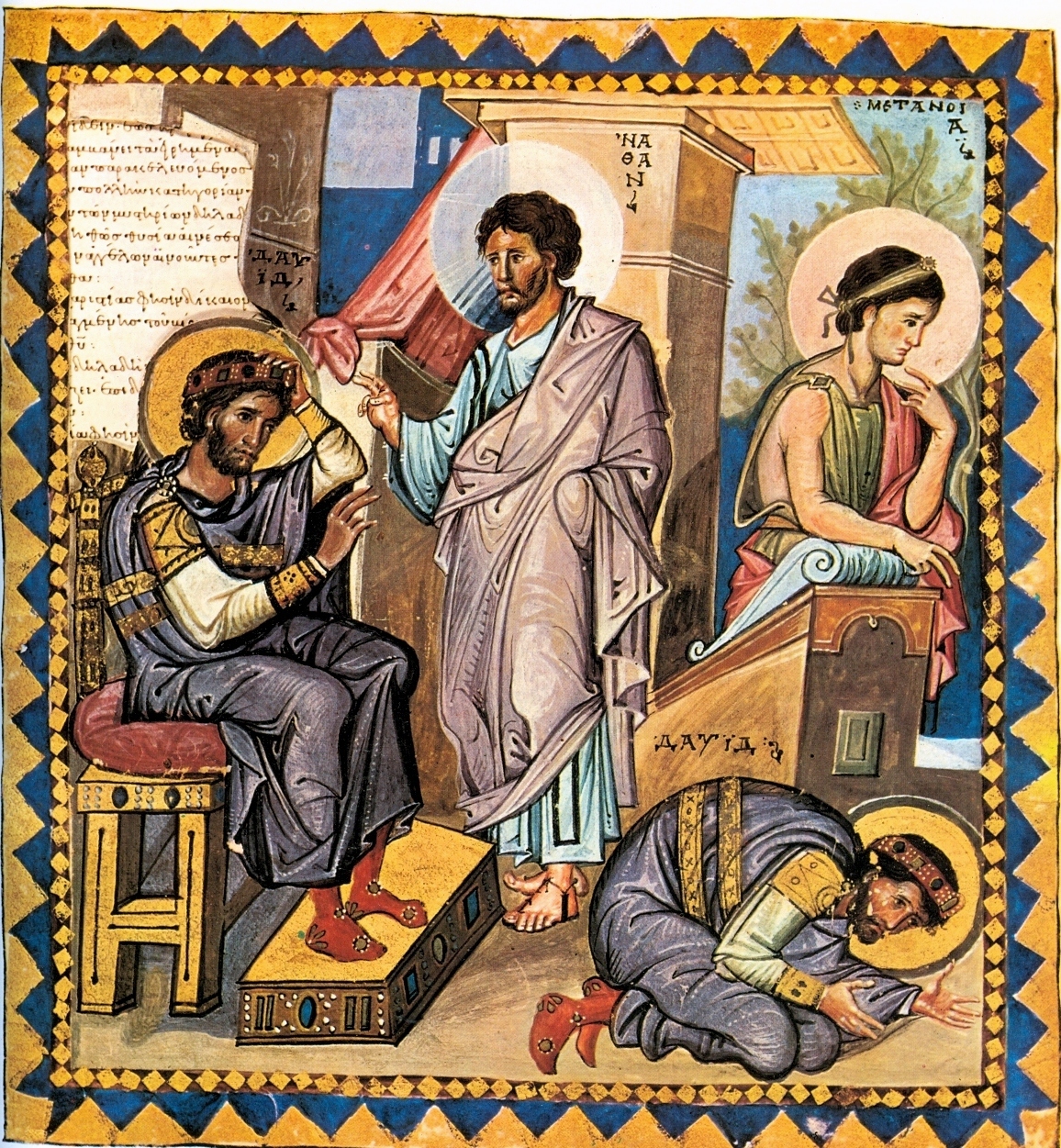 -The reproach of Nathan and the penance of King David (Paris Psalter, folio 136v, 10th century). (Please click on the image for greater detail.)
-from Catholic Answers "20 Answers: Salvation"
"The value of Christ's self-offering on the cross was infinite—more than enough to pay for all the sins of mankind. But it seems that, even after God has forgiven the eternal consequences of our sins and restored our relationship with Him, He wants us to experience some negative consequences.
It's rather like the situation in a family. When a child misbehaves, there need to be consequences. If parents simply told the child that he's forgiven and never applied any discipline then the child would never learn his lesson. That's why children hear their parents say things like, "It's okay. I forgive you. But you're still grounded."
The Bible uses the image of parental discipline to express how God relates to us as his children. The book of Hebrews tells us that "the Lord disciplines him whom He loves, and chastises every son whom He receives" (Heb. 12:6). It also tells us that he "disciplines us for our good, that we may share His holiness" (Heb. 12:10).
So even when we've become children of God and been forgiven, God still disciplines us. He allows us to experience some consequences for our sins so that we may grow in holiness.
That's why we do penance. It's a way of embracing discipline, of learning to do it, to internalize it, and it builds strength and self-control for the future. If we learn how to say no to ourselves as part of penance, we'll be better able to say no to temptations in the future.
The idea that Christians shouldn't do penance because Christ died for their sins is not found in the Bible. In fact, Christ Himself expected us to do penance.
At one point, Jesus was asked why His disciples did not fast—fasting being a form of penance—and He said that they would in the future. He compared Himself to the bridegroom at a wedding and His disciples to the wedding guests. Jesus pointed out that it's not appropriate to fast at a wedding celebration, but He went on to say, "The days will come, when the bridegroom is taken away from them, and then they will fast in that day" (Mark 2:20).
He expected fasting, and thus penance, to be a regular part of Christian practice. That's why, in the Sermon on the Mount, He told the disciples, "when you fast, do not look dismal, like the hypocrites" (Matt. 6:16).
Notice that He doesn't say, "if you fast" but "when you fast." He expects us to fast, and He gives instructions on how to do it.
In the book of Acts, we see the early Christians putting this into practice. St. Paul's commission to missionary work occurred after he and other church leaders "were worshiping the Lord and fasting" (Acts 13:2), and later Paul appointed elders "in every church, with prayer and fasting" (Acts 14:23).
Fasting is also mentioned in early Christian writings outside the New Testament. For example, the Didache indicates that it was common for first-century Christians to fast twice a week. The Didache states, "And let not your fastings be with the hypocrites, for they fast on the second and the fifth day of the week [i.e., Monday and Thursday]; but keep your fast on the fourth and on the preparation day [i.e., Wednesday and Friday]" (Didache 8:1-2).
By voluntarily embracing fasting and other forms of penance, we embrace spiritual discipline that will, as the book of Hebrews says, help us grow in holiness. And that's one of the reasons why, even though Christ died for us, we still do penance.
Penance also provides us with an opportunity to express sorrow for our sins. We have an innate need to mourn when something tragic has occurred, and that includes our own sins.
The fact that we have been forgiven does not remove this need to mourn any more than the fact that a man's wife may be in heaven means that he doesn't need to mourn her death.
Both sin and death are tragedies, and while forgiveness and salvation mean that they do not have the last word, we still need to grieve. To insist that a person not feel or show any grief for them would be unnatural, and would short-circuit natural responses that God built into us. There is "a time to weep, and a time to laugh; a time to mourn, and a time to dance" (Eccles. 3:4)."
"It is necessary to confess our sins to those to whom the dispensation of God's mysteries is entrusted. Those doing penance of old are found to have done it before the saints. It is written in the Gospel that they confessed their sins to John the Baptist [Matt. 3:6], but in Acts [19:18] they confessed to the apostles." –St Basil the Great (Rules Briefly Treated, 288 [A.D. 374])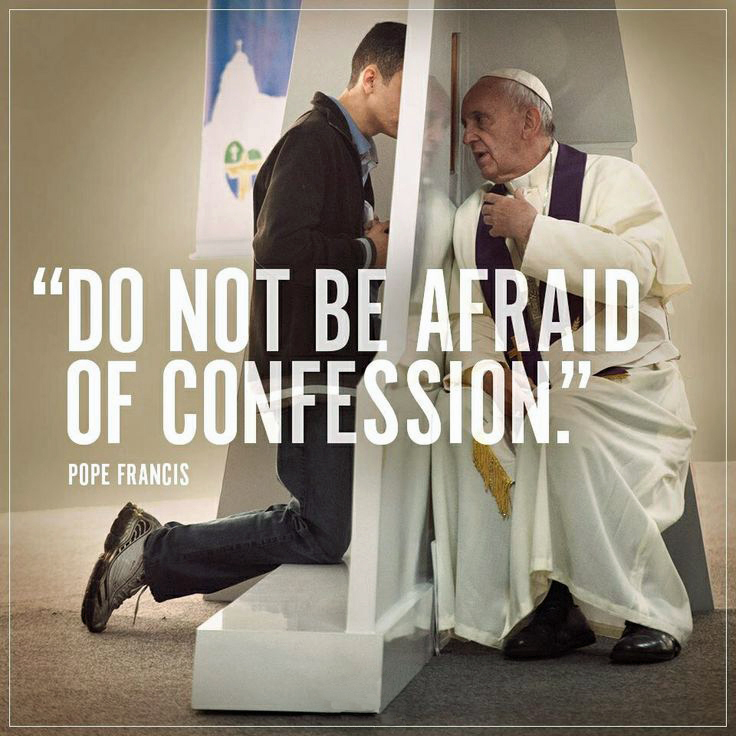 Love, my favorite penance is PATIENCE!!!!  ARRRRGH!!!!!! & HOLDING MY TONGUE!!!!!  ARRRGH!!!! 🙁
Matthew