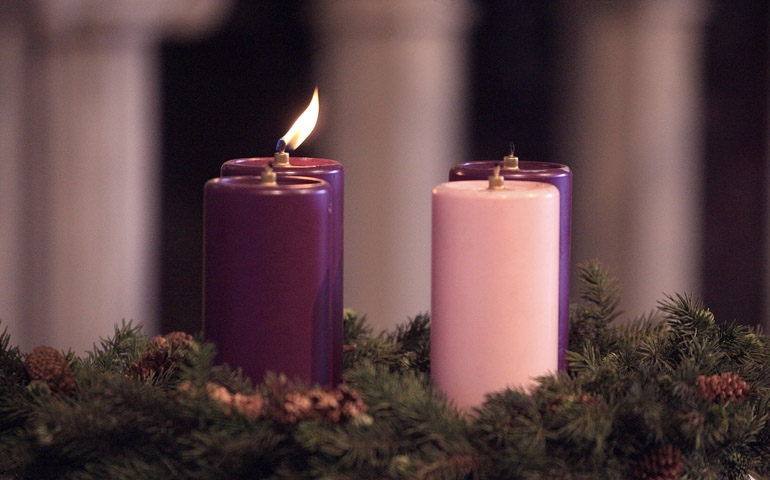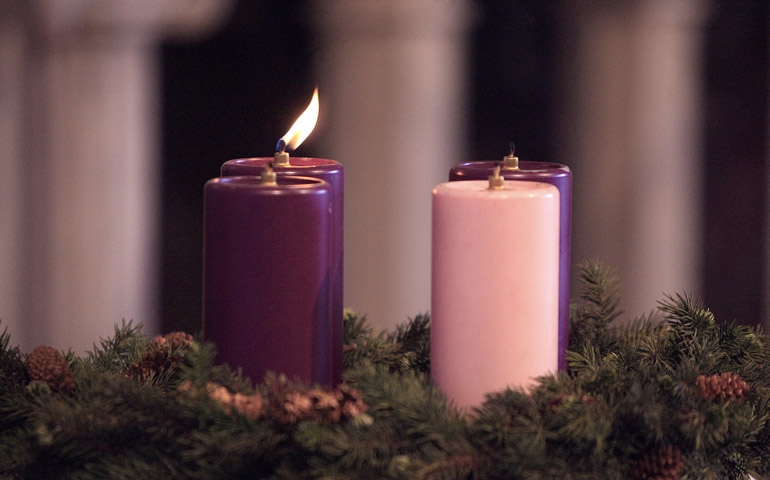 -for the second Sunday in Advent
Alleluia.
Regnantem sempiterna per secla susceptura
concio devote concrepa,
divino sono factori reddendo debita.
Quem jubilant agmina celica
ejus vultu exhilarata;
quem expectant omnia terrea
ejus nutu examinanda,
districtum ad judicia
clementem in potentia.
Tua nos salva, christe, clementia,
propter quos passus es dira;
ad poli astra subleva nitida
qui sorde tergis secula.
Influa salus vera, effuga pericula;
omnia ut sint munda tribue pacifica,
ut, hic tua salvi misericordia,
leti regna post adeamus supera,
quo regnas secula per infinita.
Alleluia.
To Him Who shall reign through all the ages to come,
devoutly, O people assembled, make sounds of praise;
give the Creator His due with divine sound.
Let the hosts of heaven rejoice with Him,
by Whose countenance they are made glad;
let all earthly things look for His coming,
by Whose nod they will be judged,
severe in His verdicts,
mighty in His mercy.
O Christ, in Your mercy save us,
us, for whose sake You suffered terrible things;
to the shining stars of the sky take us up,
You Who wash the world from its vileness.
Flow into us, true healing; put to flight every peril;
O Peacemaker, grant that all things may be made clean and lovely,
that we, saved by Your mildness [mercy] of heart,
may go, in joy, to the realms above,
where You shall reign through endless ages.
Blessed Advent!
Love,
Matthew