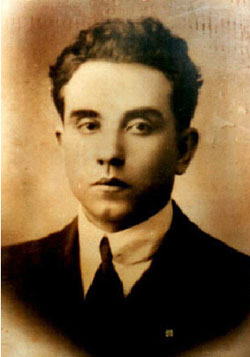 Bl. Anacleto Gonzalez Flores (1888–1927) was the second of twelve children born to a poor family in Jalisco, Mexico. He was baptized the day after his birth. As he grew, a priest recognized his intelligence and recommended that he enter the seminary. Anacleto studied there for a time before discerning that he was not called to the priesthood. Instead he became an attorney, husband, and father, as well as an activist for his Catholic faith.
He was a prolific writer and dedicated catechism teacher, and attended daily Mass. He joined the Catholic Association of Young Mexicans (ACJM) in addition to starting another Catholic lay organization committed to resisting the fierce persecution of the Catholic Church under the infamous Mexican dictator, Plutarco Elías Calles.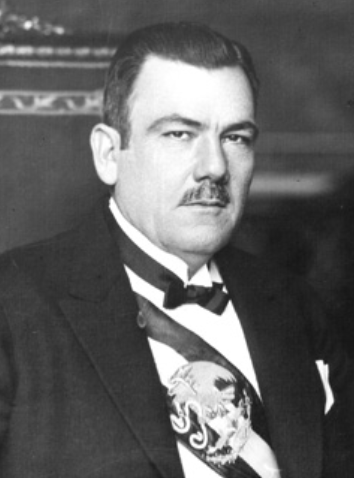 -Mexican president & dictator, Plutarco Elías Calles, 1924-1928
González became an activist, led the Catholic Association of Mexican Youth (ACJM), and founded the magazine La Palabra, which attacked the anticlerical and anti-Catholic articles of the Constitution of 1917. He was the founder and president of the Popular Union (UP), which organized Catholics to resist the persecution of the Church.
Originally, González supported passive resistance against the government since he had studied the methods of Gandhi. Initially he participated only in the non-violent resistance against Calles, until four members of the ACJM were murdered in 1926. Their deaths spurred Anacleto to lend support to the armed resistance movement. Anacleto did not take up arms but instead gave speeches to encourage Catholics to support the Cristeros, the Catholic army fighting against Calles. He wrote, "the country is a jail for the Catholic Church…. We are not worried about defending our material interests because these come and go; but our spiritual interests, these we will defend because they are necessary to obtain our salvation."[
González did not take up arms but gave speeches that encouraged Catholics to support the Cristeros with money, food, accommodation, and clothing. He wrote pamphlets and gave speeches that supported his opposition to the anticlerical government. Seeking to crush the rebellion, the government sought to capture the leaders of the Popular Union and the National League for the Defence of Religious Freedom. González was captured and framed with charges that he murdered an American, Edgar Wilkens, but the government knew that Wilkens had been killed by a robber, Guadalupe Zuno. Anacleto was captured during the Cristero War on April 1, 1927, and was brutally tortured before being martyred by firing squad.
González was tortured, including being hung by his thumbs pulling them out of their sockets, having his shoulder fractured with a rifle butt, and having the bottom of his feet slashed. On April 1, 1927, he was executed by firing squad. Echoing the words of the assassinated Ecuadorian President Gabriel García Moreno, who defied the forces seeking to suppress his faith, González's last words were "Hear Americas for the second time: I die but God does not! Viva Cristo Rey!" ("Long Live Christ the King!")
Wilkens's widow, who knew that González had been framed, wrote a letter of protest to Washington, DC, which exonerated him. A letter staying his execution arrived shortly after he had been shot.
González was portrayed by the actor Eduardo Verástegui in the film For Greater Glory (Spanish: Cristada), which also starred Andy Garcia, Eva Longoria, and Peter O'Toole. His feast day is April 1st.
Cristero Prayer
Composed by the martyr Blessed Anacleto Gonzalez Flores and prayed by the Cristeros of Jalisco at the end of the Rosary. -Translated by Fr. Jordi Rivero
""Merciful Jesus"!
My sins are more numerous than the drops of blood that you shed for me. I do not deserve to belong to the army that defends the rights of your church and fights for you.
I would that I had never sinned so that my life were an offering pleasing to your eyes. Wash away my iniquity and cleanse me from my sins.
By Your holy cross, by my Most Holy Mother of Guadalupe, forgive me, I have not known how to make penance for my sins so I want to receive my death as a deserved punishment for them. I do not want to fight, or live, or die, but by You and Your Church.
Holy Mother Guadalupe!, Accompany in his agony this poor sinner. Grant that my last word on earth and my first song in heaven be:
VIVA CRISTO REY! (LONG LIVE CHRIST THE KING!)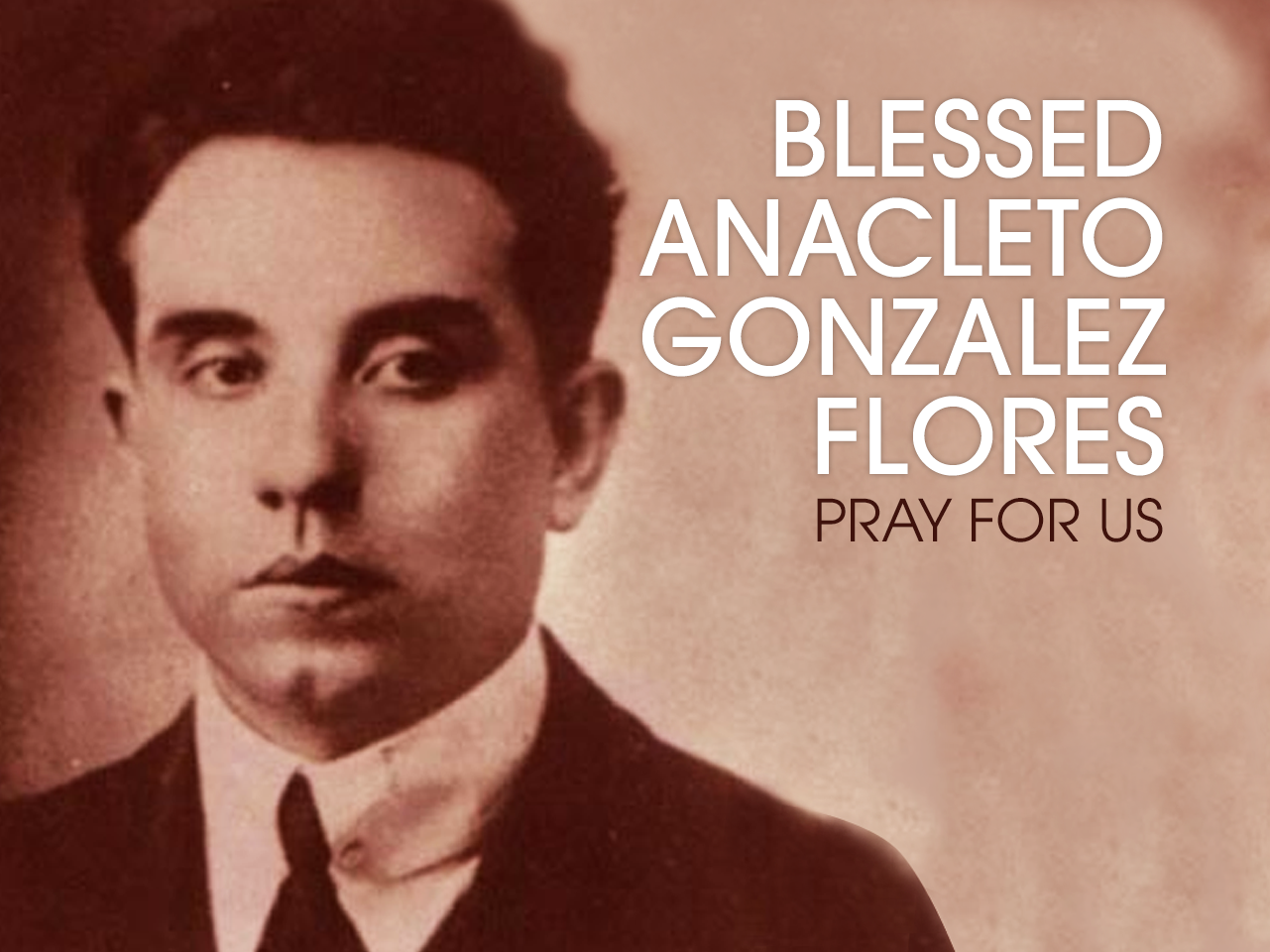 Love,
Mattthew