-Holy Wells of Ireland triptych by Anja Renkes 2020, author and artist, please click on the image for greater detail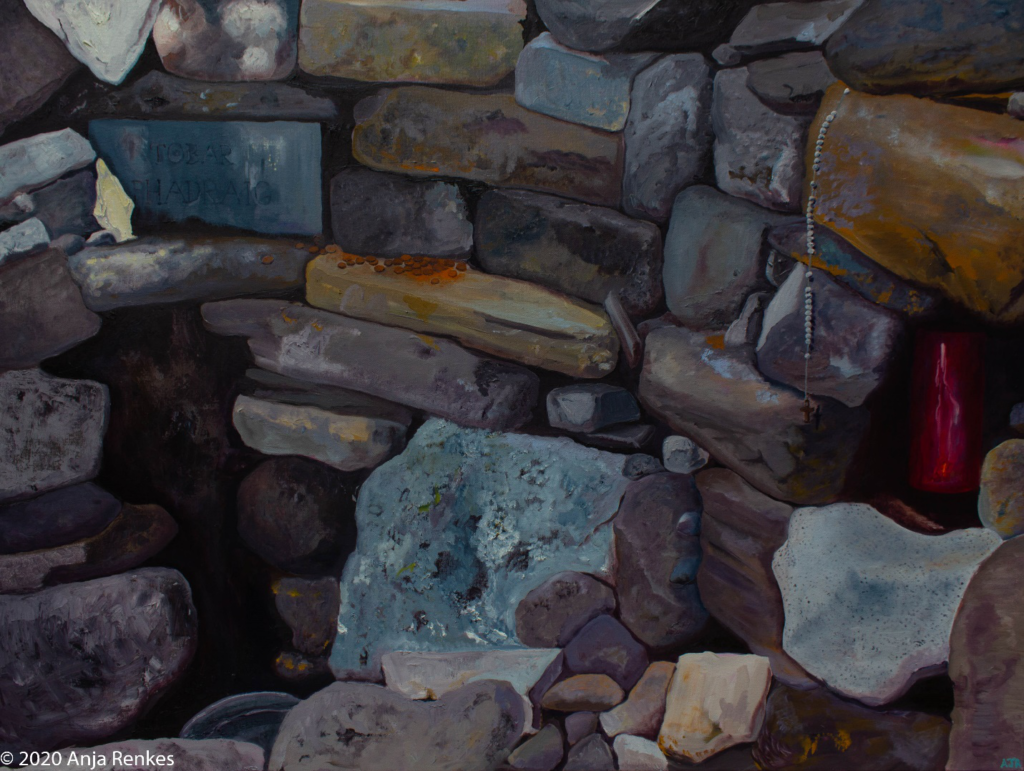 -Mám Éan, 36 by 48-inch center panel of Holy Wells of Ireland triptych by Anja Renkes 2020, please click on the image for greater detail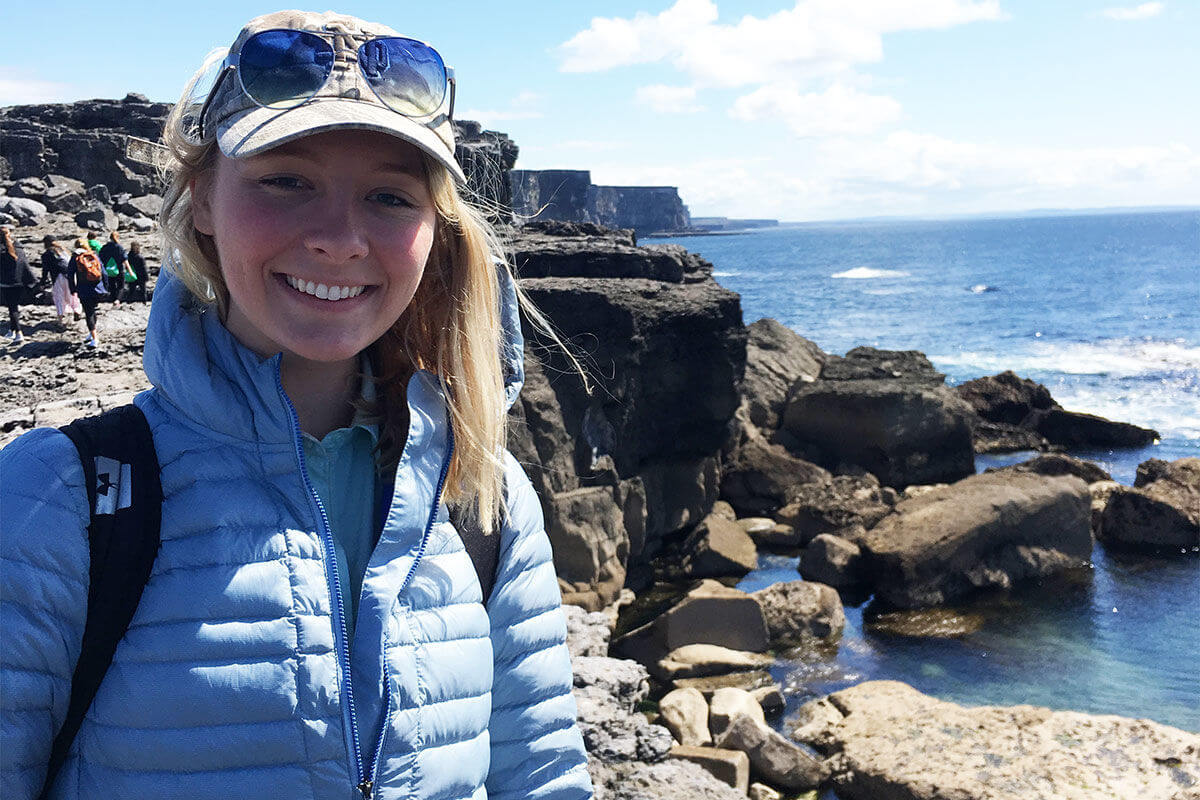 "The pilgrims we met on our way knelt at the well, dipped their fingers in the water, and blessed themselves in the sign of the cross. In this way, prayer was embodied.
In the upper left corner, a small figurine of the Blessed Virgin Mary rests next to the stone plaque on which is written "Tobar Phadraig". The Blessed Mother's presence is felt at holy wells and shrines around the country. As the Theotokos, or 'God-bearer', the Blessed Mother's acceptance of the will of God, that Jesus Christ would be born of her immaculate womb, by the power of the Holy Spirit, allowed for the sanctification of humanity through the Passion, Death and Resurrection of Jesus Christ.
Christian hope is deeply related to our bodily reality. God created, and it is good. When humanity needs redemption in our sin and weakness, through Christ, God mercifully created a way for us to turn back to Him with our whole hearts, open for Him to heal and to protect. The presence of the Blessed Virgin Mary, Mother of God, at these pilgrimage sites of prayer and petition makes present this reality in the minds and hearts of those on their knees.
In the upper right corner, a rosary hangs down, wedged between two rocks in the stone structure. As a prayer offering in petition or thanksgiving to God, people will often leave devotional items, statues, rosaries, prayer cards, and even more random objects like coins, pins, and ribbons or bits of cloth near the spring at these wells.
In the wellspring itself, one finds a dog dish floating in the water. At many wells, one will find a vessel to be used to drink water from the well as part of the ritual and prayer to be performed at the site. This presence of a commonly-used receptacle emphasizes the perpetuation of community in these places, which extends back through generations. On a rock ledge under the "Tobar Phadraig" plaque, one can see coins deposited long enough ago that they have had time to rust, bleeding a deep, burnt orange color into the stone beneath them."
Slàinte Mhath,
Matthew