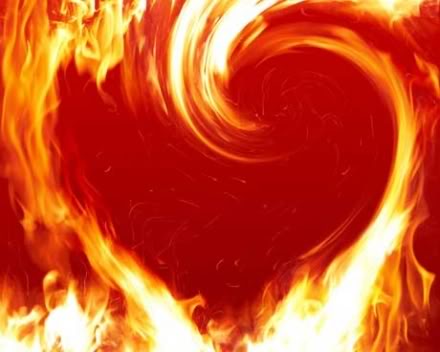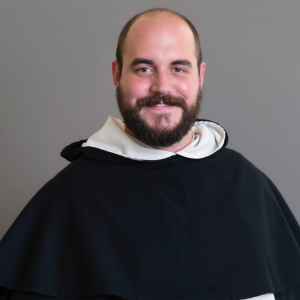 -by Br. Christopher Daniel, OP
"In his Confessions, St. Augustine describes how, as his conversion approaches, God had begun to scatter sparks on his life from the lives of others. Only the wind of the Spirit can fan these sparks into flame, but Augustine recounts several examples which helped move him to that critical moment when the Lord changed his heart.
Most dramatically and immediately before his conversion, Augustine heard the story of two friends of his friend Ponticianus. While walking outside the city, they wandered into a monastery where they read the Life of St. Anthony. Moved by his example, the two friends decided to leave everything and begin a life in pursuit of sanctity. Augustine was inspired but also distressed upon hearing this story. Although he was held back from the faith by his sinful attachments to worldly goods, he longed to throw all things aside like the two friends and give himself to Jesus.
Notice how widely this fire has spread before its spark landed in Augustine's heart! The fire began in the heart of St. Anthony. When he heard the Gospel proclaimed where Jesus counsels the rich young man to leave everything and follow him, he responded by entering the Egyptian desert as one of the founders of monasticism. Upon reading about St. Anthony's response, the two young men were set ablaze. Now, Ponticianus conducts a spark from the fire of their lives to Augustine. Through this spark, Augustine's heart will burst into flame as the kindling long prepared by God is ignited through the wind of the Holy Spirit.
And notice too that the original fire was not started with the intention of spreading a blaze. St. Anthony's decision to leave everything and seek intimacy with God in the desert was not motivated by the thought that he would inspire others. Nor was the decision of the young men to enter the monastery done for that reason: they simply followed the call of God in their own lives.
So what can we learn from all of this?
First, in this life we may never know the ways in which the workings of grace in our lives may become an instrumental source of grace for others. Likewise, we may never know the many people whom God has used to touch our hearts. The people who directly impact our lives of faith are only the burning trees nearest to us. Beyond them is a forest of people who helped to set them aflame.
Furthermore, we can also learn from this the importance of looking to examples in the life of faith. Reading about how God has worked in the lives of others can help to stoke the fires in our own hearts and can also help enkindle the hearts of those with whom we share the faith. As Augustine's life bears witness, God loves to use the examples of his work in the lives of believers as an instrument to move others.
Finally, we must remember that, although we may never know the many people who helped to conduct the fire of faith to us or the many who may receive it from us, we know that the original source is the furnace of God's love. Ultimately, only he can communicate the fire of his love even when he uses us as his human instruments. And although we may scatter the sparks of his love far and wide, it is ultimately only the grace of his Holy Spirit which can fan those sparks into glorious flame. We ask Him then to fill our hearts with His own longing to set the world ablaze."
Love,
Matthew