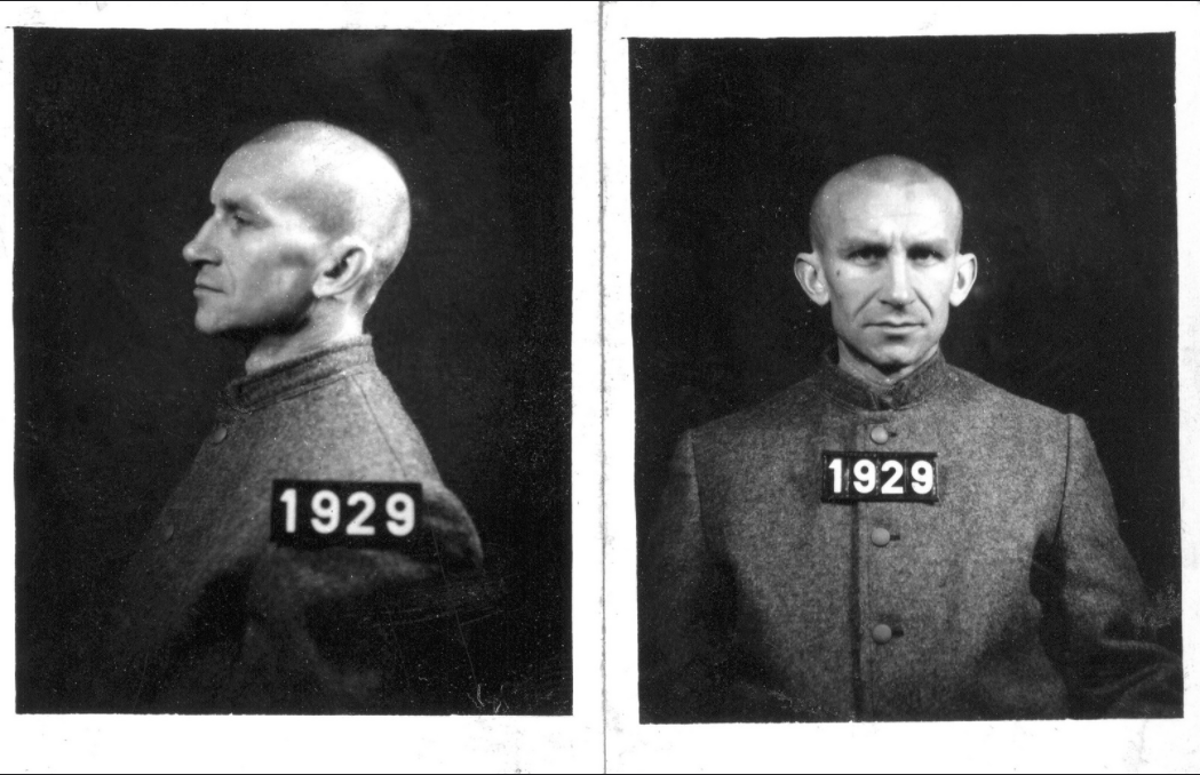 -please click on the image for greater detail
Following His Vocation
The story of Fr. Titus Zeman is an excellent example of faithfulness to Don Bosco's cause, especially through the zeal and love that he showed to save the vocations of young Salesians under the Communist regime of Czechoslovakia.
Fr. Titus was born into a Catholic family on January 4, 1915, at Vajnory, near Bratislava, the capital of Slovakia. As early as age 10 he had wanted to become a priest. After completing his secondary studies with the Salesians, in 1931 he entered the novitiate. He professed vows in 1932, and on March 7, 1938, made his perpetual profession at Sacred Heart in Rome.
He did his theology at the Gregorian University in Rome and then went to Chieri, where he spent his free time at the oratory. In Turin on June 23, 1940, he achieved the goal of priestly ordination. On August 4, 1940, he celebrated his first Mass at Vajnory, his birthplace.
After his ordination, he was assigned briefly to the Salesian youth center in Bratislava, but then the provincial sent him to university to take a degree in chemistry and natural sciences, which he did. He was then sent to teach in the diocesan high school at Trnava in 1943. There he was loved and respected by the students because of his cheerful, calm, but no-nonsense yet fatherly disposition. Always ready to assist people, he made many friends. On at least one occasion he gave hiding to a Jewish youth.
After the war, the high school was nationalized and the government ordered that crucifixes be removed from the classrooms. Fr. Titus and two other teachers procured and put up new ones, to the displeasure of the principal, who fired him.
Fr. Titus moved to the Salesian school in Trnava and was prefect of studies in 1946-1947, then catechist in 1947-1949 while also helping in several parishes.
A Salesian student of theology remarked on how he helped clean up their school after the Russians left it full of excrement and stinking like a sewer.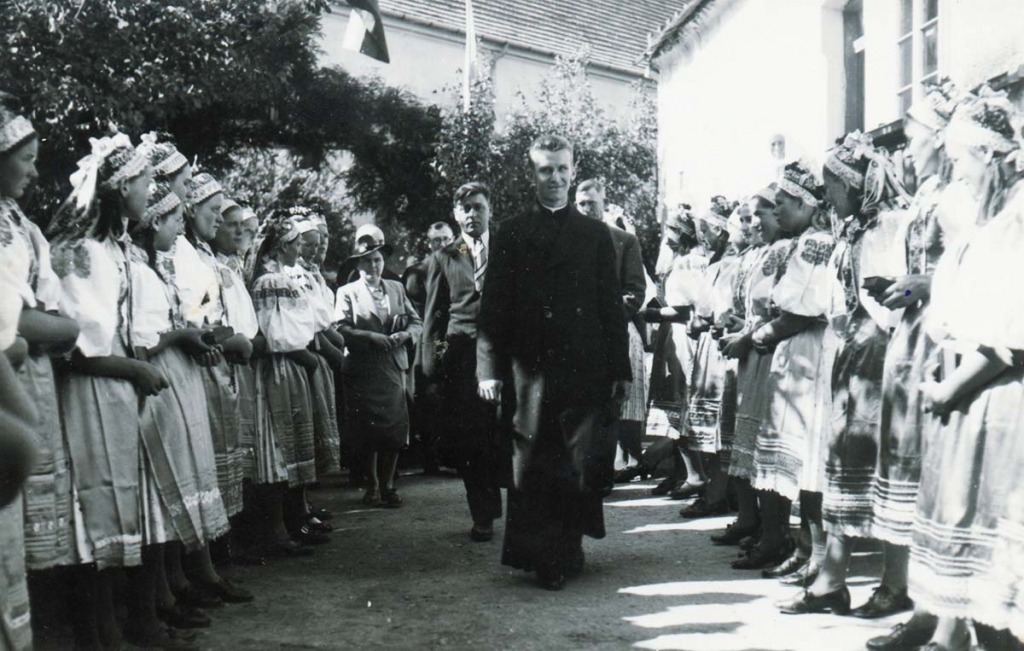 -young Fr. Zeman greeted by girls in traditional dress, please click on the image for greater detail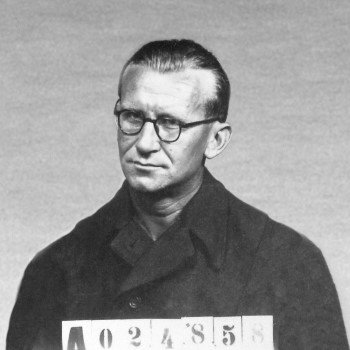 Saving Vocations with Clandestine Escapes
In mid-April 1950, when the Communist regime in Czechoslovakia banned religious orders and congregations and suddenly arrested and began to intern religious in concentration camps on the night of April 13-14—"the night of the barbarians"—the Slovak provincial believed it was necessary to organize clandestine trips to Turin so that young religious (both clerics and coadjutors) could complete their studies, and he asked Fr. Titus to undertake the risky activity of smuggling them across the border to Austria. He carried out two such expeditions for more than 60 young Salesians, giving the credit for their success to Mary Help of Christians and winning the admiration of Fr. Peter Ricaldone and the other superiors in Turin.
During a third expedition in April 1951, he and the other fugitives were caught and arrested. He then underwent a difficult trial, during which he was accused of being a traitor to his country and a Vatican spy, and he risked the death penalty. On February 22, 1952, in consideration of attenuating circumstances, he was instead condemned to 25 years in prison.
Slow Martyrdom
Fr. Titus was released from prison after 12 years on March 10, 1964. He was suffering obviously from the long ordeal in prison, Titus died of heart failure due to torture and radiation poisoning after forced labor in Czechoslovakia's uranium mines, and survived only five years, dying on January 8, 1969 (dry martyr).
Titus, in his imprisonment, was forced to work in the notorious Jachymov mine as a prisoner destined for "physical liquidation, like an insect" while also enduring the cold and exhaustion.  Upon his release from prison, Titus was barred from ministering and kept under tight police surveillance, dying during the short-lived Prague Spring reform movement.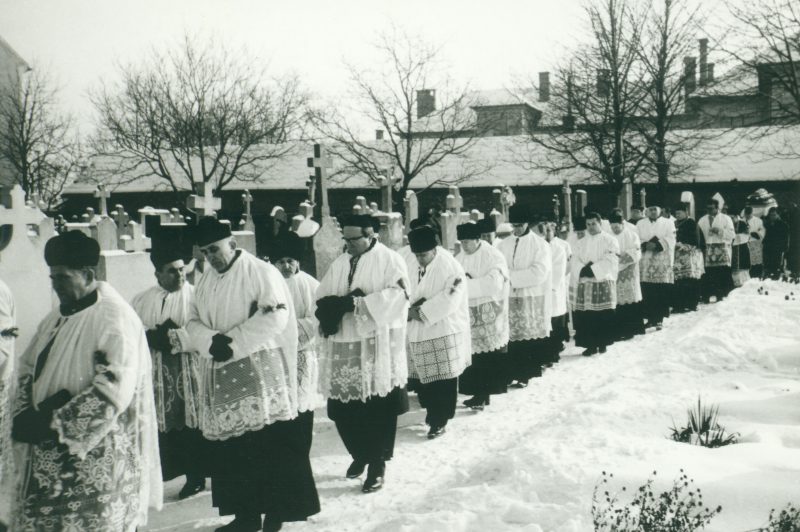 -procession of clergy entering the cemetery for Fr. Zeman's burial
He was very much known for his holiness and, indeed, his martyrdom. He lived his life of suffering with a great spirit of sacrifice and as an offering: "Even if I lose my life, I do not consider it a waste, knowing that at least one of those whom I have saved has become a priest to take my place." He thus encouraged many others to "not let their hope be robbed".
In the years immediately following Titus' death, more than 100 vocations flourished in secret prayer groups near Bratislava. Even the communist regime's spies present at Titus' funeral attested to his martyrdom and suffering "for the faith and the Slovak people". The very conversion of Judge Pavol Korbuly, responsible for the condemnation of Zeman but who later became a Christian, and ready to ask forgiveness together with his family for having condemned "about twenty innocent Salesians", is a fruit of the martyrial life of Blessed Zeman. The Communist director who had fired him in 1946 also converted, like others he met during Titus' years in prison. On the day of his funeral, there was also the testimony of a Lutheran pastor, a sign that the very blood of the martyrs "creates" an ecumenism that breaks down barriers and generates brotherhood.
As Pope Francis said: "This fidelity to the style of Jesus — which is style of hope — even to death, would be called by a most beautiful name by the early Christians: "martyrdom," which means "witness" … a name fragrant with discipleship. Martyrs do not live for themselves, they do not fight to affirm their own ideas, and they accept having to die only out of fidelity to the Gospel." (Audience of 28 June 2017).
His cause for beatification and, hopefully, canonization was taken up with ascertaining whether Zeman had died "in odium fidei" (in hatred of the faith).  Cardinal Angelo Amato, prefect of the Vatican's Congregation for Saints' Causes, himself a Salesian, said Titus' Mass of Beatification.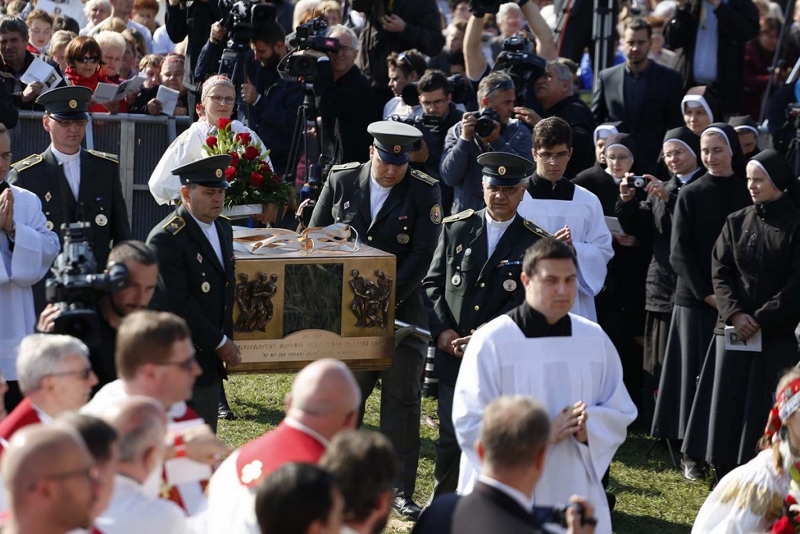 -Bl Titus Zeman's remains are presented in a specially designed casket at the beatification Mass.
Cardinal Amato added that the priest had "ignored the evil suffering," refusing later to divulge the names of "informants and spies" who, by their own admission, had harmed him.
The beatification Bl Titus Zeman, SBD, brings to more than 80 the number of communist-era Catholic martyrs honored in Eastern Europe and the former Soviet Union.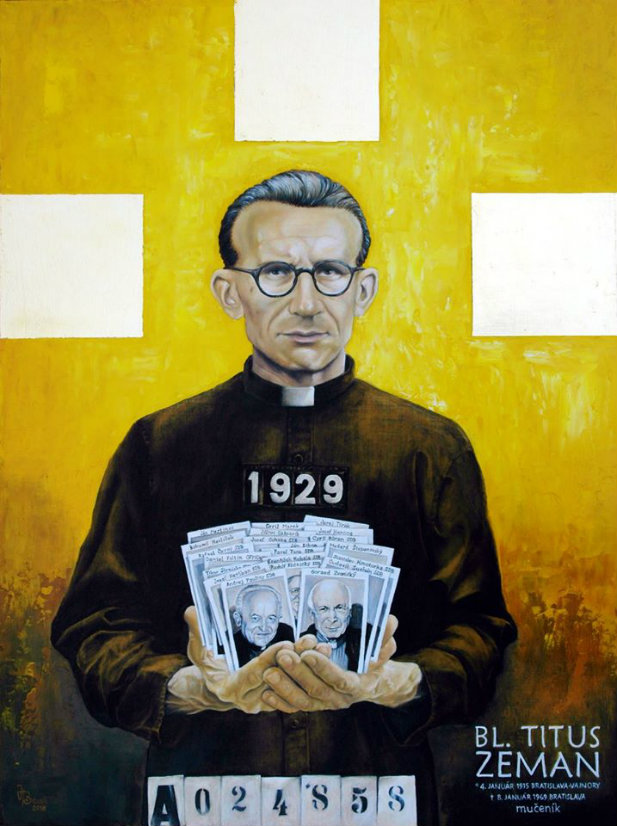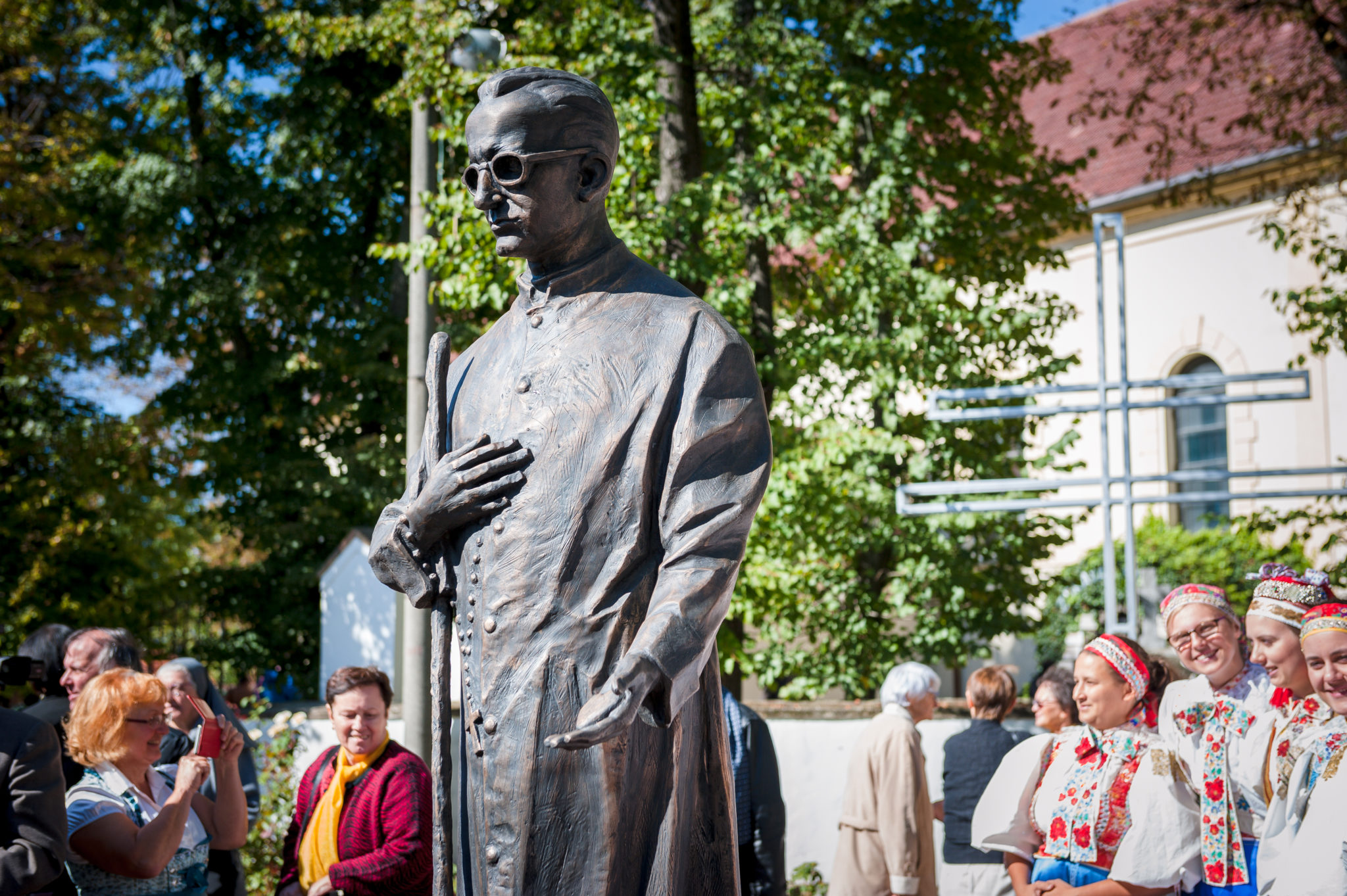 -please click on the image for greater detail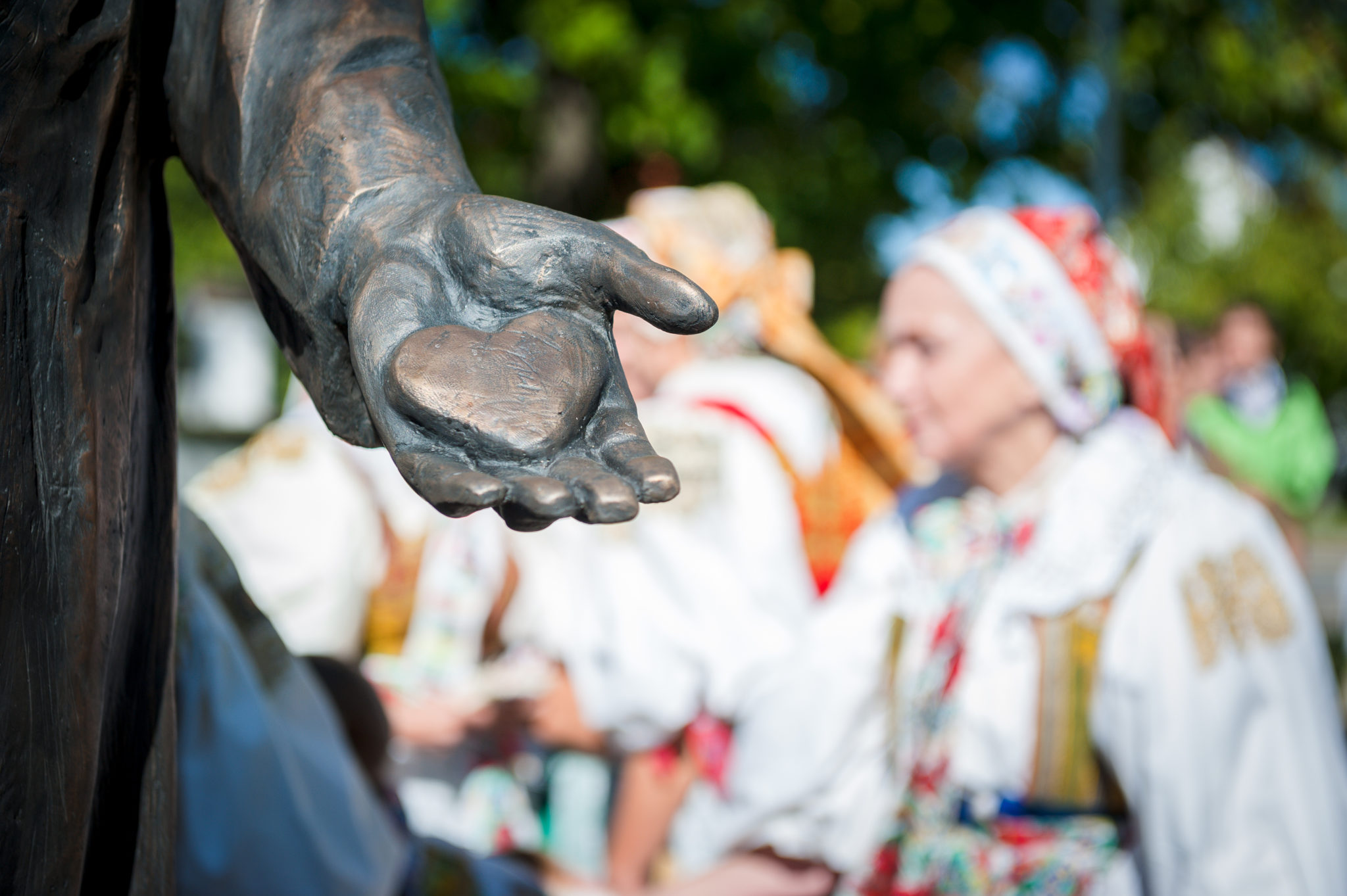 -please click on the image for greater detail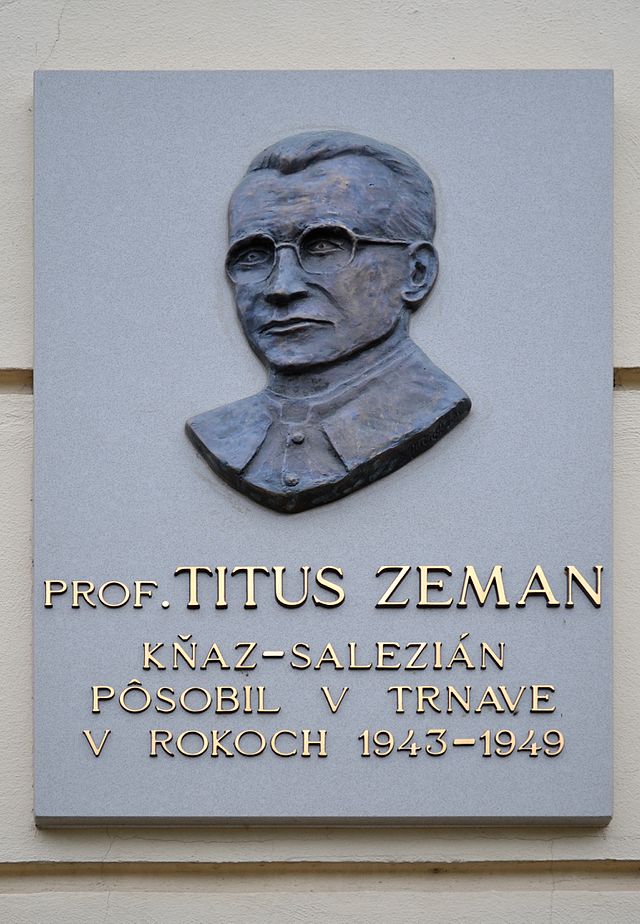 Prayer for the canonization of Fr Titus Zeman
Almighty God,
you called Fr Titus Zeman to follow St John Bosco's charism.
Under the protection of Mary Help of Christians
he became a priest and an educator of the young.
He lived in accordance with your commandments,
and was known and respected among the people
for his friendly character and availability to everyone.
When the Church's enemies suppressed human rights and freedom for the Faith,
Fr Titus did not lose courage and persevered in the way of truth.
Because of his fidelity to his Salesian vocation
and because of his generous service to the Church, he was incarcerated and tortured.
He bravely resisted his torturers and was mocked and humiliated because of this.
He suffered it all out of love and with love.
We ask you, almighty Father, to grant that Blessed Titus
be enrolled among your saints
and through his intercession grant us the grace that we now ask you.
Through Christ Our Lord,
Amen! Christus vincit, Christus regnat, christus imperat!!!
Love & endurance unto the end, pray for me for the grace final perseverance,
Matthew