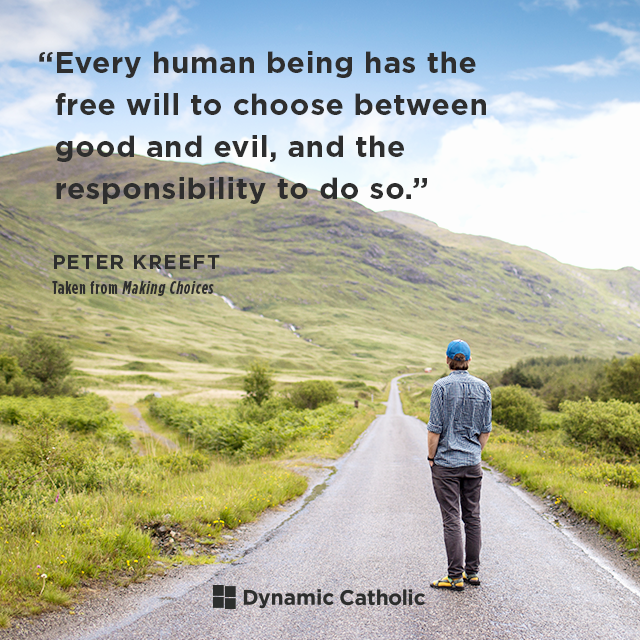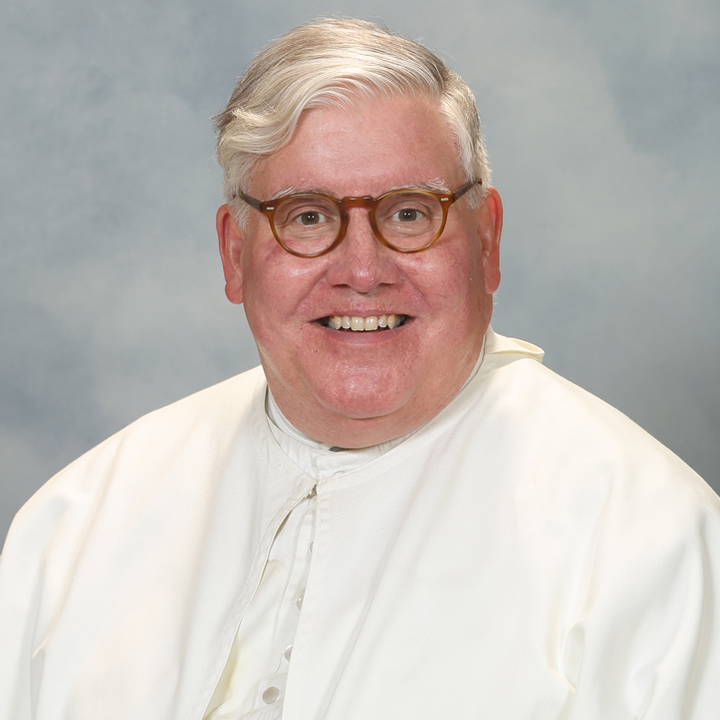 -by Fr. Hugh Barbour, O. Praem., a convert from Episcopalianism
"Freedom!" To hear contemporary people speak, you would think that this notion gives us the essence of human dignity and happiness. Well, freedom is surely closely related to our human dignity and to our acquiring of happiness but not because it is the most important component of either human nature or human fulfillment. It is a condition of our participation in the good things that we need to receive or accomplish in order to be good or happy, but it is not the best aspect of our goodness or happiness.
Free will, as it is called, is simply a composite effect of the fact that we are knowing, rational beings who thus have the power to choose among several (and "several" can mean a whole lot!) means to accomplish a desired end. [Ed. There is no true, real, honest love w/out free will.]  We can go by foot, by ten-speed, by motorcycle, by skateboard, by bus, by car, or by plane or boat. Our freedom is precisely our rational ability to choose between a number of means to an end. This means that our freedom is not an end in itself—it is itself a kind of means to the end.
The frequent problem with people, at least in our culture, is that they think everything is just fine as long as you get to choose (Ed. w/out truly considering the dramatic responsibility of the power they exercise}. The classical and Catholic view is different. For us, everything is fine if we use our understanding in order to arrive at our true good. How stupid it would be to say, "Well, it doesn't matter that you decided to go shopping for a new smartphone and so missed your mother's funeral, because at least you were using your freedom!"
A silly approach like this, which is obviously wrong when we apply it to practical things, often ends up being our excuse for serious defects in our relationship with God and with each other. You even hear people say that that it is a better thing for people to be free to go to hell, since that proves that God made us free. This is nonsense.
Misuse of free will is a defect, not a perfection. It doesn't prove anything except that we are not God, and so we are capable of not reaching the goal of our existence. We should never speak as though God had no choice but to make us capable of going to hell, otherwise he would not show us the respect due our nature, which is dignified by our free will!
Not at all. God gave us free will in order to reach Him according to our reasonable and loving nature, not to prove a philosophical point. Of course, not even God can make a creature that is radically and totally incapable of falling short of its end and goal, but this ability to suffer so awful a defect does not constitute the dignity of the creature; rather, it is just a natural liability of not being God.
This is so deeply part of the modern view of things, even among Catholics, that they fall into the error of Pelagius, against which Pope Francis is always speaking, the idea that our salvation requires our previous activity and that damnation is a proof of our dignity. This is not Christian thought—it is rationalist, pagan thought.
It would be better for us to esteem the power of divine grace and the ability of God effectively to attract our free will to Himself so that we can persevere in grace and be saved. As St. Augustine, the great doctor of grace and theologian of free will, prays, "Give what You command, and command what You will."
Our free will is only a snare and a road to inevitable disaster without the grace of God, and we will be very happy one day when, seeing the supreme Good, our end, and, possessing Him eternally, we will unable to choose anyone or anything else. Then freedom will have achieved its perfect goal, and we will be at rest in ecstatic joy all together in the kingdom of God's grace."
Love,
Matthew