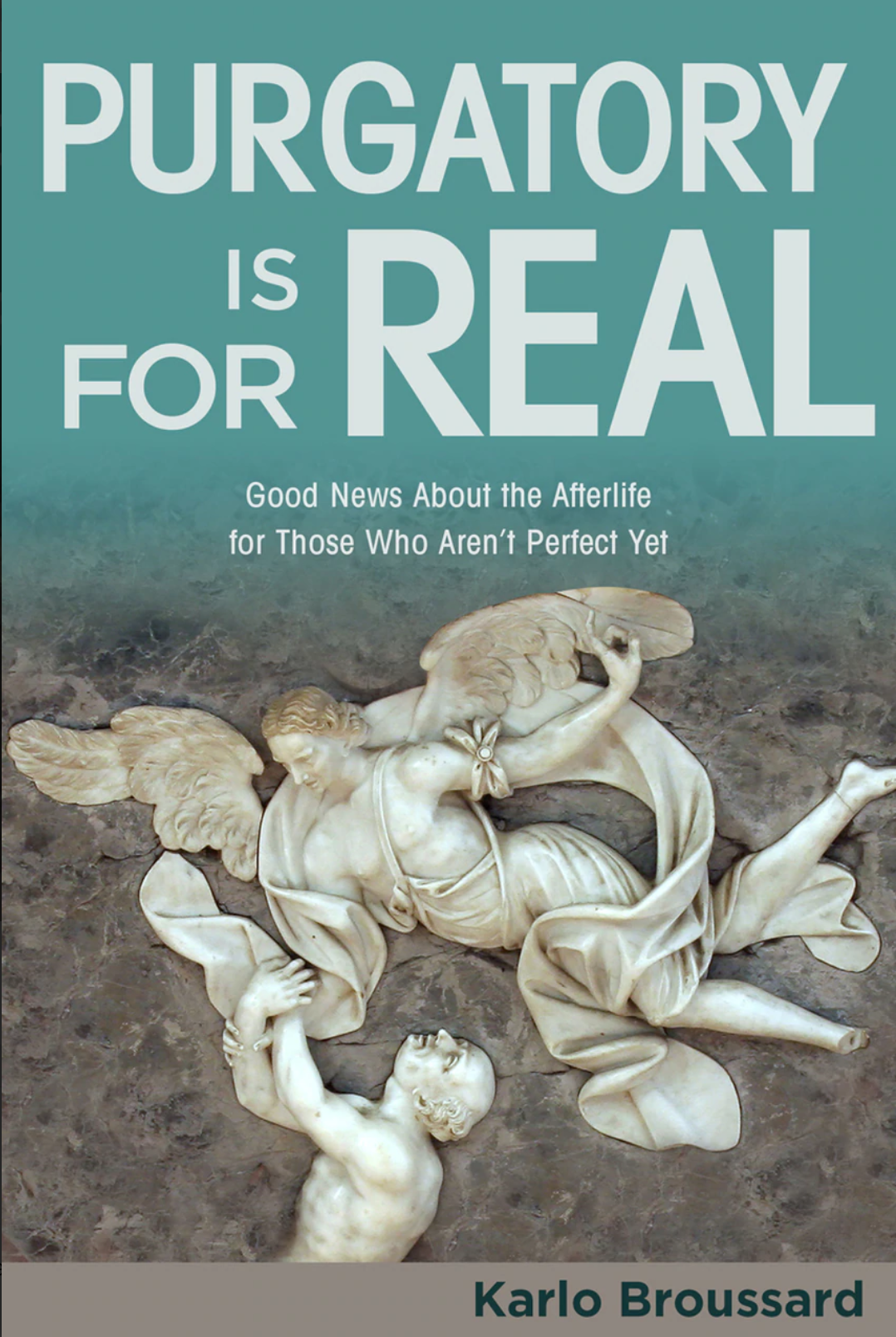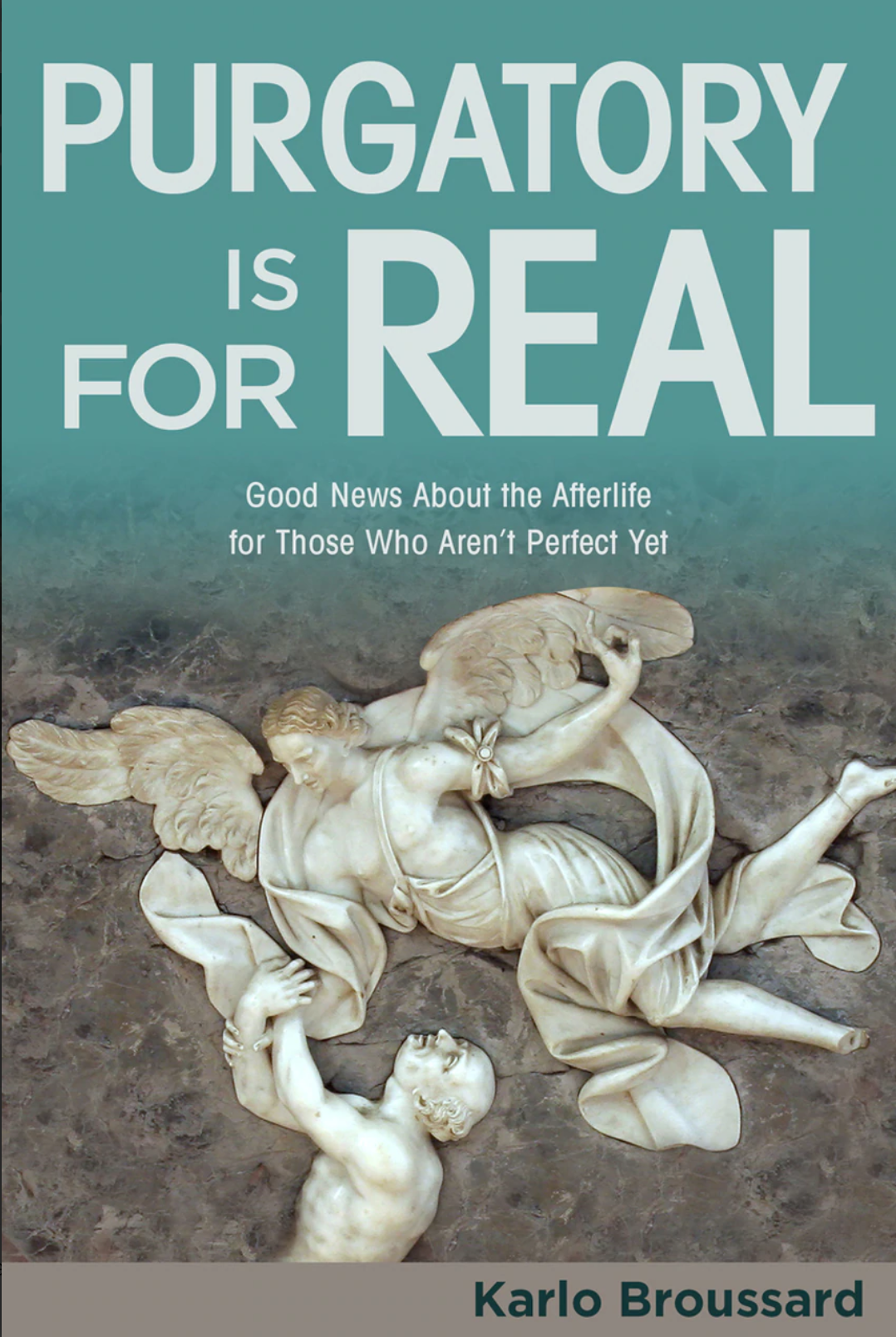 "Be perfect, therefore, as your heavenly Father is perfect."
-Mt 5:48
"A Joyful Truth
Purgatory Provides Consolation for Believers
Some Protestants criticize the doctrine of purgatory by saying it's "bad news" in contrast to the "good news" of salvation revealed in the Bible. But nothing could be farther from the truth. The Catholic doctrine of purgatory is indeed good news.
Purgatory consoles believers who struggle with sin.
We're all too familiar with our own weaknesses. Who in the world goes throughout the day without turning to a creaturely good in some inordinate way?
Perhaps it's binging of Netflix, mindlessly scrolling through Facebook, texting when someone is trying to have a conversation with you, using clock hours on the job to browse the internet for non-work-related stuff, a snappy comment to your co-worker, friend, or spouse, a brief indulgence of an uncharitable thought, a failure to promptly meet the needs of your spouse or friend when able. The list goes on and on.
It would be pretty darn hard to go through a day without falling short of Christian perfection in some way, at least for us ordinary folks. Such a task would be heroic. Heroes are rare!
Now think about the fact that death can surprise us at any moment. Jesus says, "The Son of Man is coming at an hour you do not expect" (Matt. 24:44). Elsewhere, he says, "Remember then what you received and heard; keep that, and repent. If you will not awake, I will come like a thief, and you will not know at what hour I will come upon you" (Rev. 3:3).
If death can come upon us so quickly, and we're as spiritually ill adjusted as we are, it would seem there's no hope for us entering into the glory of heaven. We might not die with our wills turned fully away from God as our life's goal, but the guilt of venial sin and the effects of sin would impede us from entering such glory. Despair of final salvation would be inevitable—that is, if purgatory weren't real.
Purgatory remedies that despair and infuses joy within the soul. It allows believers who love Jesus but continue to struggle with sin in their lives to know that their shortcomings against Christian perfection are not enough to guarantee keeping them from the glory of heaven. What's so bad about that?
Consolation for us and our loved ones…
Purgatory consoles believers in knowing how much God loves them.
Purgatory also consoles us in that it manifests God's love for us.
God loves us so much that he does everything he can to make it possible for us to be united with him, including providing us a postmortem opportunity to be freed from venial sin and any remnants of sin that impede us from entrance into heaven.
Isn't God's love for us part of the Gospel's "good news"? Sure, it is!
Purgatory is a doctrine that manifests such love to us. Therefore, purgatory is good news.
Those who have gone before us in Faith…
Purgatory consoles believers concerning loved ones who die without the perfect holiness required for heaven.
Everything we said above with regard to our weaknesses and struggles with sin also applies to those we love. So purgatory consoles us not just with regard to our own entrance into heaven, but also with regard to our loved ones.
Purgatory gives us the assurance that even though our loved ones die without the perfect holiness required for heaven, we know they're not forever excluded from there.
The late Marian scholar Fr. Martin Jugie puts it beautifully:
"They who mournfully follow the coffin, are consoled with thoughts of the mercy of God; of the expiation of venial sin and the cleansing of the wounds, left by mortal sin, after death; of extenuating circumstances which may have rendered certain sins venial for the dear deceased one. The anguished heart, torn with dread about the fate of the loved one, clings to this last hope, and there finds solace and some peace."
That's good news!"
Love, pray for me,
Matthew