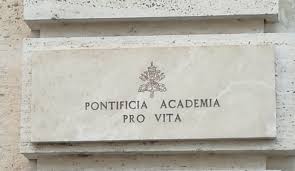 https://mycatholicdoctor.com/our-services/vaccines/
In 2005, the Pontifical Academy for Life issued a document: "Moral Reflections on Vaccines Prepared from Cells Derived from Aborted Human Foetuses." The Vatican Congregation for the Doctrine of Faith also approved this document.
In 2017, The Pontifical Academy for Life released a short document called "Clarifications on the medical and scientific nature of vaccination." This clarification was written in collaboration with the Italian Bishops' Conference and the "Ufficio per la Pastorale della Salute" ("Association of Italian Catholic Doctors.")  The 2017 document notes declining vaccination rates in Italy, encourages vaccination, and concludes, "While the commitment to ensuring that every vaccine has no connection in its preparation to any material of originating from an abortion, the moral responsibility to vaccinate is reiterated in order to avoid serious health risks for children and the general population."
In the 2005 document, The Pontifical Academy for Life teaches that we have a duty to request and use those vaccines which are produced in a morally acceptable way. In the United States, we can make specific vaccine brand choices to avoid some vaccines derived from aborted fetal tissue. In the 2017 "clarification" they do not comment on the issue of vaccine brand choices. They state, "We believe that all clinically recommended vaccinations can be used with a clear conscience and that the use of such vaccines does not signify some sort of cooperation with voluntary abortion." Of note, this clarification was written by Italian bishops and Italian physicians. In Italy, patients do not have the same vaccine brand choices as in the United States.
In the United States, the National Catholic Bioethics center states that we should choose ethical vaccines when they are available. The NCBC's "FAQ on the Use of Vaccines" was most recently updated in 2019, and is frequently cited by U.S. bishops.
Some, but not all of the Coronavirus vaccines under development are derived from aborted fetal tissue. This article from Science magazine, published in June, 2020 provides a good summary of the coronavirus vaccines under development and the cell lines used for each vaccine. Of note, the United States government has provided 1.2 billion dollars of funding for the Astra Zeneca vaccine, which is being developed using the HEK-293 cell line. This cell line originated from kidney cells from a fetus that was aborted in 1973.
For some vaccines there are no morally produced brands. In the United States, these vaccines are MMR, hepatitis A, and varicella. So should we use these vaccines, when there is no alternative?
In the 2005 document, The Pontifical Academy for Life says we can use them "on a temporary basis" and "insomuch as is necessary in order to avoid a serious risk not only for one's own children but also, and perhaps more specifically, for the health conditions of the population as a whole – especially for pregnant women." In the 2017 document, the Pontifical Academy for life writes, "Especially in consideration of the fact that the cell lines currently used are very distant from the original abortions and no longer imply that bond of moral cooperation indispensable for an ethically negative evaluation of their use. On the other hand, the moral obligation to guarantee the vaccination coverage necessary for the safety of others is no less urgent, especially the safety more vulnerable subjects such as pregnant women and those affected by immunodeficiency who cannot be vaccinated against these diseases."
Love, fides et ratio,
Matthew