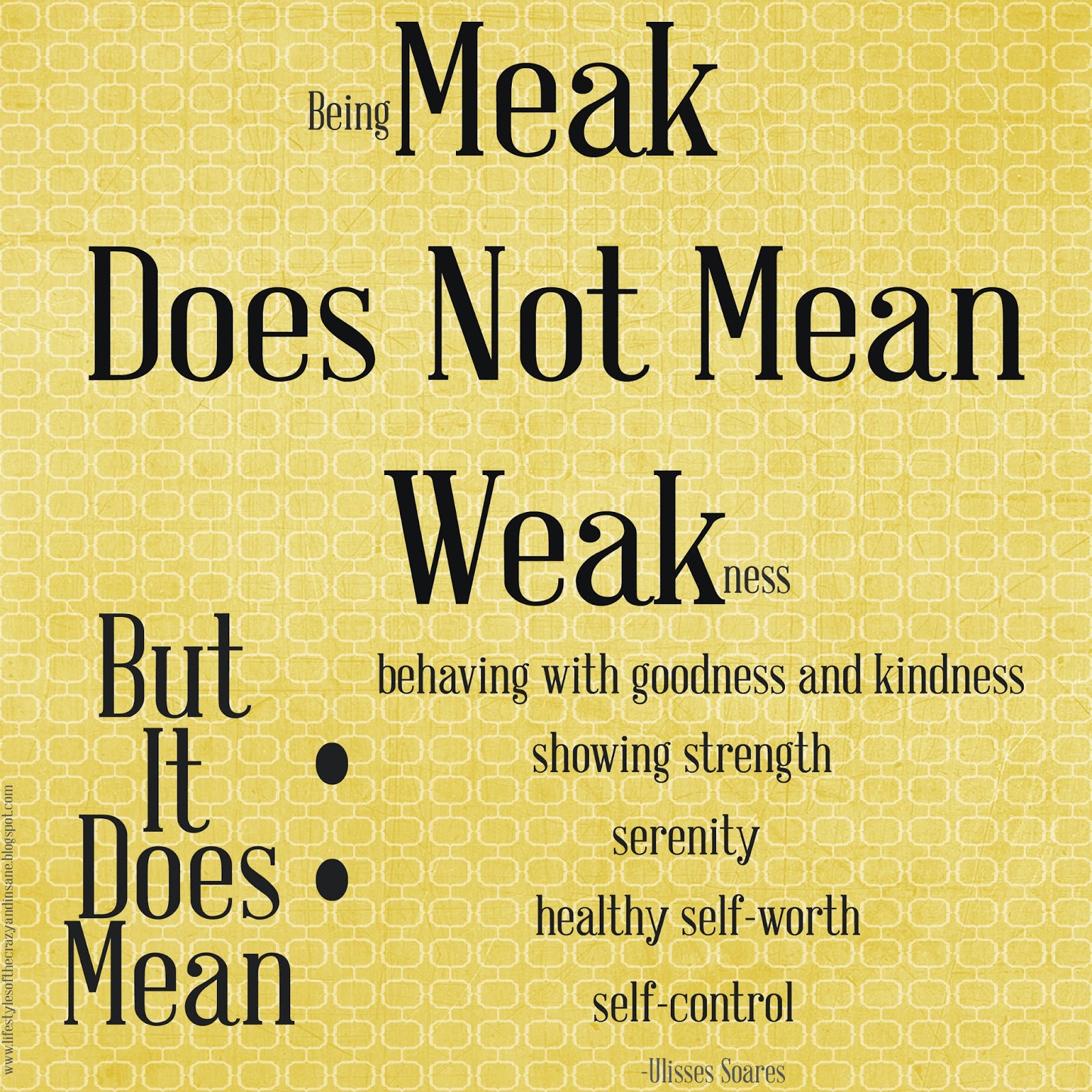 The meek are far from weak; in fact, they show their strength in their ability to control their anger/wrath. Aristotle defined meekness (πραΰτης – praotes) as the middle ground between being too angry and not being angry enough.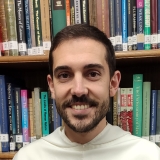 -by Br Pablo Rodriquez Jorda', OP, English Province
"Few virtues demand greater courage of us than meekness. Think about it. Meekness is precisely what it takes to respond with gentleness when one is wronged; to resist being overcome by anger, or by desire; to hold your tongue, when you feel the impulse to criticise, or to complain; to keep on doing what you know to be right, even when everything has turned against you. To be meek, you have to be fierce, steadfast; you need all of your strength, an indomitable will, a steely determination.
Meekness is not of this world, a world where everything seeks its own advantage, everything is urged by necessity. Nature does not spare her children: whatever is dragged in her everchanging tide falls apart, disperses, loses shape, like a land untilled, parched, covered in weeds and brambles. Nothing could be farther from such passivity and inertia than meekness. We often forget the strangeness of the truly meek person. Imagine you meet someone (and perhaps you already have) who is authentic and without guile, who does and says exactly what they want to do and say. Someone who is free from inner turmoil, free to pursue what is best at every moment without hindrance or effort, and is all the happier for it. In sum, imagine you meet someone who is their own master. You would be right to think: what a strange creature, what a daunting disturbance to the order of nature!
How could we achieve such degree of self-mastery? Is it a matter of effort, of technique, of doing violence to oneself, of strength or will power? Well, in a sense it is. Strength is needed, but the best of human efforts is not enough, for the weakness of God is stronger than men. Will power is needed, but a power beyond our reach. Every day in the Our Father we pray, Thy will be done on earth, this earth which I am, often untilled, parched, covered in weeds and
brambles. In the opening story of Genesis, God creates the heavens and the stars, and all living creatures, through the power of His word; but us He shapes out of the earth, using His hands, like a craftsman producing His masterpiece. It is an image of intimacy: only God knows the depths of who I am, who I can become, who I will become. And for that reason, we pray: Thy will be done on earth. We hope to become good earth, receptive, listening, ready to be broken up and refashioned. It is, paradoxically, only when I am meek and docile to His will that I become myself. It is only by obeying Another that I become my own master. And so what seems like docility is in fact an act of courage, and the prize of our steadfastness, of our clinging to God's will, is that we are returned to ourselves. The meek inherit the earth."
Love,
Matthew