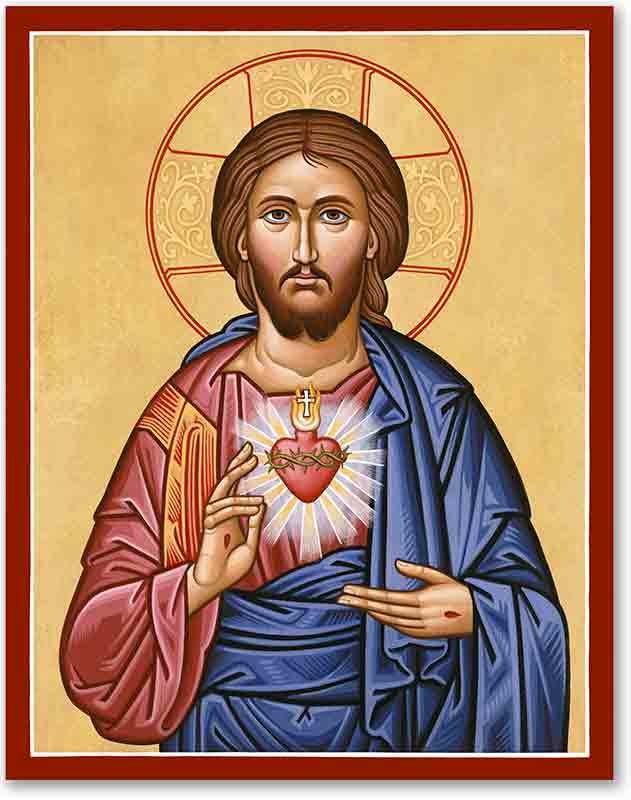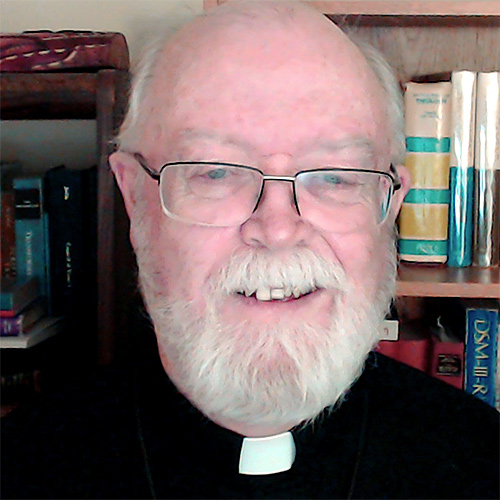 -by Rev. Dr. Bevil Bramwell, OMI, PhD
"The feast of the Sacred Heart of Jesus was celebrated this past Friday, but the entire month of June is dedicated to the Sacred Heart. This devotion deserves much wider exposure because it gets to the core of the mystery of our redemption. The overflowing of God's love through the humanity of Jesus Christ, represented by the sacred heart of Jesus, is a mystery – which by definition means a reality that exceeds our ability to explain – but that shines brightly in our faith.
In his encyclical "On Devotion to the Sacred Heart" (Haurietis aquas), Pope Pius XII pointed to the moment in Jesus' life where He says: "If any man thirst, let him come to Me, and let him drink he who believes in Me. As the Scripture says: 'Out of His heart there shall flow rivers of living waters.' Now this He said of the Spirit which they should receive who believed in Him." (John 7:37-39) The pope specifically focused on the fact that Jesus describes himself as the source of living water, a symbol of the fountain of life that is the Holy Spirit.
This wondrous phenomenon has renewed importance just now because our current mood resembles the pessimistic and agitated mood in the 1950s during the Cold War when the encyclical was promulgated. The pandemic, the violent protests, and the social polarization are exerting pressure on us all. Yet in the midst of everything – even as many all over the world are dealing with serious illness and death – Christ stands as the infinite source of comfort, love, and peace.
The words that most touched me in the encyclical were Pius XII's use of a passage from Saint Paul: "Now to Him who is able to accomplish far more than all we ask or imagine, by the power at work within us, to Him be glory in the church and in Christ Jesus to all generations, forever and ever. Amen." (Ephesians 3:20-21)
In other words, in their devotion to the Sacred Heart, the faithful are not living merely within their own limitations. The prayer to the Sacred Heart calls upon the Spirit of God, which moves us in ways we would not discover solely on our own: "the Spirit too comes to the aid of our weakness; for we do not know how to pray as we ought, but the Spirit itself intercedes with inexpressible groanings." (Romans 8:26)
So, whatever we are feeling because of what is happening around us, if we can gather ourselves enough to actually form a prayer in our hearts, God does the rest in His providential care. Or as Pius XII put it: "The Sacred Heart of Jesus shares in a most intimate way in the life of the Incarnate Word and has been thus assumed as a kind of instrument of the Divinity."
This is not just some pious thought or theological abstraction. The pope hearkens back to another specific moment in Jesus' life: "What is here written of the side of Christ, opened by the wound from the soldier, should also be said of the heart which was certainly reached by the stab of the lance, since the soldier pierced it precisely to make certain that Jesus Christ crucified was really dead."
What are the effects of the wounding of Jesus' sacred heart? It fired up the apostles and the martyrs to witness to their faith right to the end. It inspired the doctors of the Church with tireless zeal to teach the faith. It drove the "confessors" to develop virtues both for themselves and as an example to others. It motivated virgins "to a free and joyful withdrawal from the pleasures of the senses and to the complete dedication of themselves to the love of their heavenly Spouse."
The marvelous focus of our adoration on the Sacred Heart shows it to be the source of divine love but also the example of all of the virtues. He is the living presence of our salvation radiating from the heart of the Church, which after all is His Body. (Romans 12:5)
That was the main point of the encyclical: because the wounded Sacred Heart achieves so much as its divine charity overflows into the world, it should be paid due honor. It is something far beyond anything that we can imagine: "The Heart of Christ is overflowing with love both human and divine and rich with the treasure of all graces which our Redeemer acquired by His life, sufferings, and death, it is, therefore, the enduring source of that charity which His Spirit pours forth on all the members of His Mystical Body."
As a result, we may be confident that there will be more apostles, martyrs, doctors, confessors, and virgins. This glorious tradition will continue until the end of time. Perhaps some of us may even be inspired to join their ranks."
Love, O Sacred Heart of Jesus, we place our trust in Thee!! (favorite McCormick family prayer)
Matthew