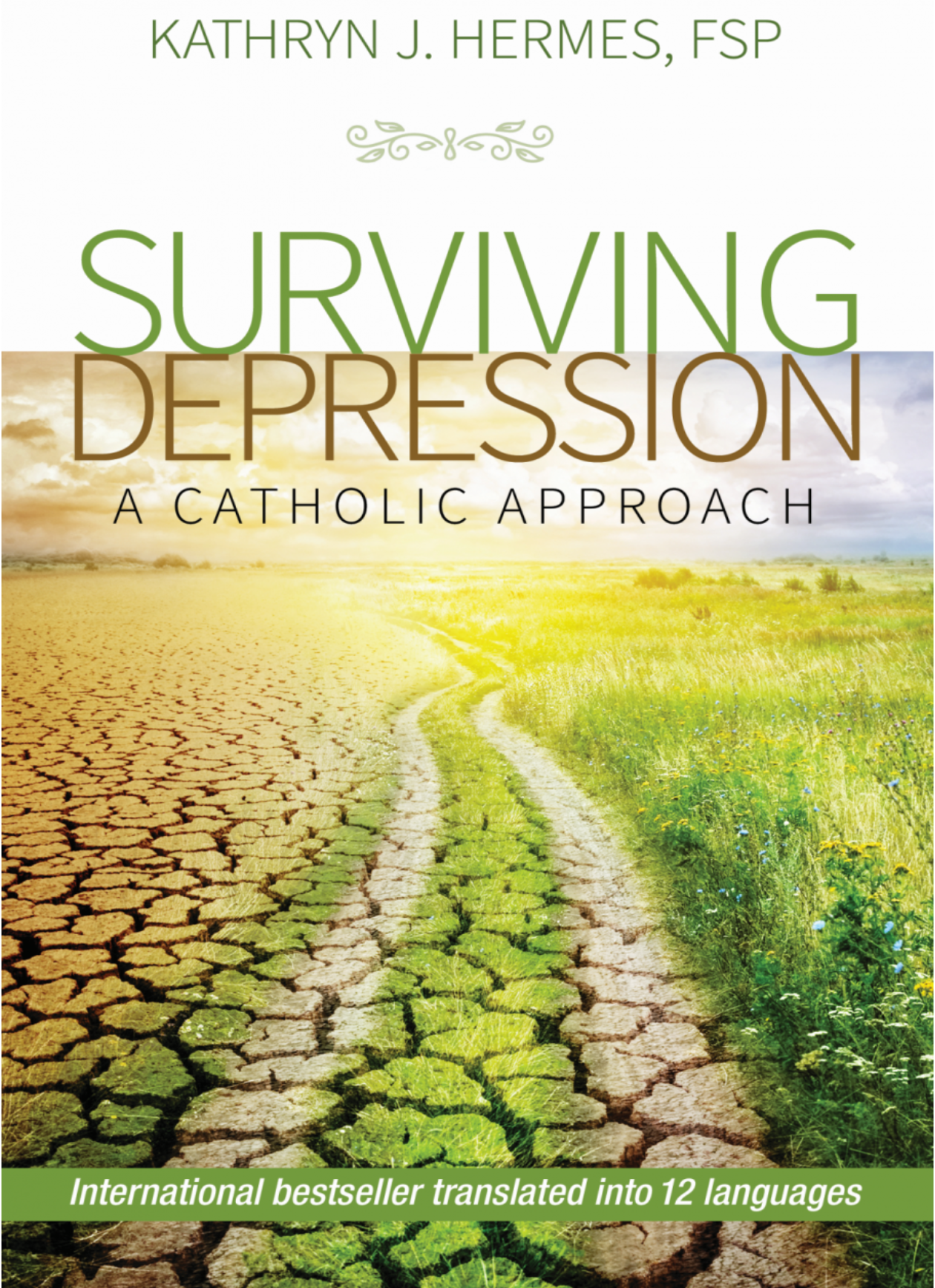 "Why does God give light to one who is in misery,
and life to those whose soul is bitter,
to those who wait for death that does not come,
and search for it
more than for hidden treasures,
who rejoice even to jubilation,
and are exultant when they find the grave?
-Job 30:20-22
"It's often difficult for those who have never experienced depression to imagine a feeling of utter emptiness, the collapse of the will to live, the devastating loss of self-worth that fills the heart of the person who seeks to live with the heavy burden of depression or mental illness. I remember the early days of illness that transformed my once happy and ambitious dreams into clouds that faded on the horizon, leaving behind the dull grey ache of loneliness and isolation. We are fragile things. God knows how much we need his strength, particularly in times when sadness and grief rob us of the joy of life and the will to live. God is the one, I discovered, who heals the brokenhearted, who wipes away our tears, who binds up our wounds, who helps us fly again. There was simply no way through my pain but to hold my beloved Father's hand.
The darkness engulfed and suffocated everything…I still prayed even though it seemed useless. But one day Jesus' message shouted through the weltering gloom that He too had experienced the same darkness on the cross. Those last moments were actually the depth of darkness for Him, feeling even His Father disowned Him. As hard as I tried, I couldn't find life in this inspiration. I couldn't believe that his situation could touch mine.
Depression was a swirling black hole that sucked me in until I was in well over my head and drowning. The energy needed to fight against it was immense and at times I just let it take over. I was so tired…I don't know how to feel happy anymore.
I can relate when I hear them. Though my experience of depression has been different, and though each person's symptoms of depression and struggle to survive are unique, it is not difficult if we've suffered with depression to resonate with the story of inner sorrow when someone shares it with us.
What Is Depression?
Depression has been called the "common cold" of mental disorders. Everyone experiences situations or events in their life that make them sad for a few days, a few weeks, or even a few months. A death, a move, a change of job, graduating from college, or a loss of a pet can be painful and sad, but the feelings are relatively short lived and not permanent. Even positive experiences for some can be followed by a feeling of letdown. Depression, on the other hand, interferes with daily life and causes great distress for you and those around you for an extended period of time. Though depression is a common illness, it is a serious one and should be treated with the same care with which you would handle any other medical condition. Depression affects more than your feelings. It affects your body, mood, thoughts, and the way you feel about yourself. It affects the way you eat and sleep. It influences your perspective on life, on yourself, and regarding others. Sadness is only a small part of depression. In fact, some people with depression do not feel sadness at all. A person with depression may also experience many physical symptoms, such as aches or pains, headaches, cramps, or digestive problems. Someone with depression may also have trouble with sleeping, [Ed. I have anxiety, too, so I have nightmares that awaken me violently, and so take a PTSD drug] waking up in the morning, and feeling tired.

-Hermes, Kathryn. Surviving Depression, 3rd Edition: A Catholic Approach . Pauline Books and Media. Kindle Edition.
I believe, Lord, but let me believe more firmly.
I hope, Lord, but let me hope more surely.
I love, Lord, but let me love more warmly.
I repent, Lord, but let me repent more deeply.
–St. Anthony Mary Claret
I love the Lord, because he has heard my voice
and my supplications. Because He inclined His ear to me,
therefore I will call on Him as long as I live.
The snares of death encompassed me;
the pangs of Sheol laid hold on me;
I suffered distress and anguish.
Then I called on the name of the Lord: "O Lord, I pray, save my life!"
-Ps 116: 1-4
I remember taking communion from a lay minister who came on Sunday to a place where I could be helped, and rather than "Amen", I said, "Jesus, save me." The lay minister seemed to approve of that, and from that day on I promised myself in my heart I would always save "Jesus, save me" when taking communion. I still do. Jesus, save me.
I think to truly understand, as it should be understood and appreciated and celebrated, praised, Resurrection/Redemption, we have to die many times in our lives. Resurrection must pass from intellect to the gut, and it is this necessarily repeated process, and grace, which allows it, to be saved. Amazing grace, how sweet the sound…on repeat. Even if you don't believe, or having a tough time doing so, at least have a crucifix, gaze upon Him from time to time in life. Hold it, tightly. I do. Like the fragrance of flowers, grace and faith will come.
If you've ever walked into a space where flowers were in abundance, that fragrance can be overpowering, practically knocking you from your feet.
Love & hope,
Matthew