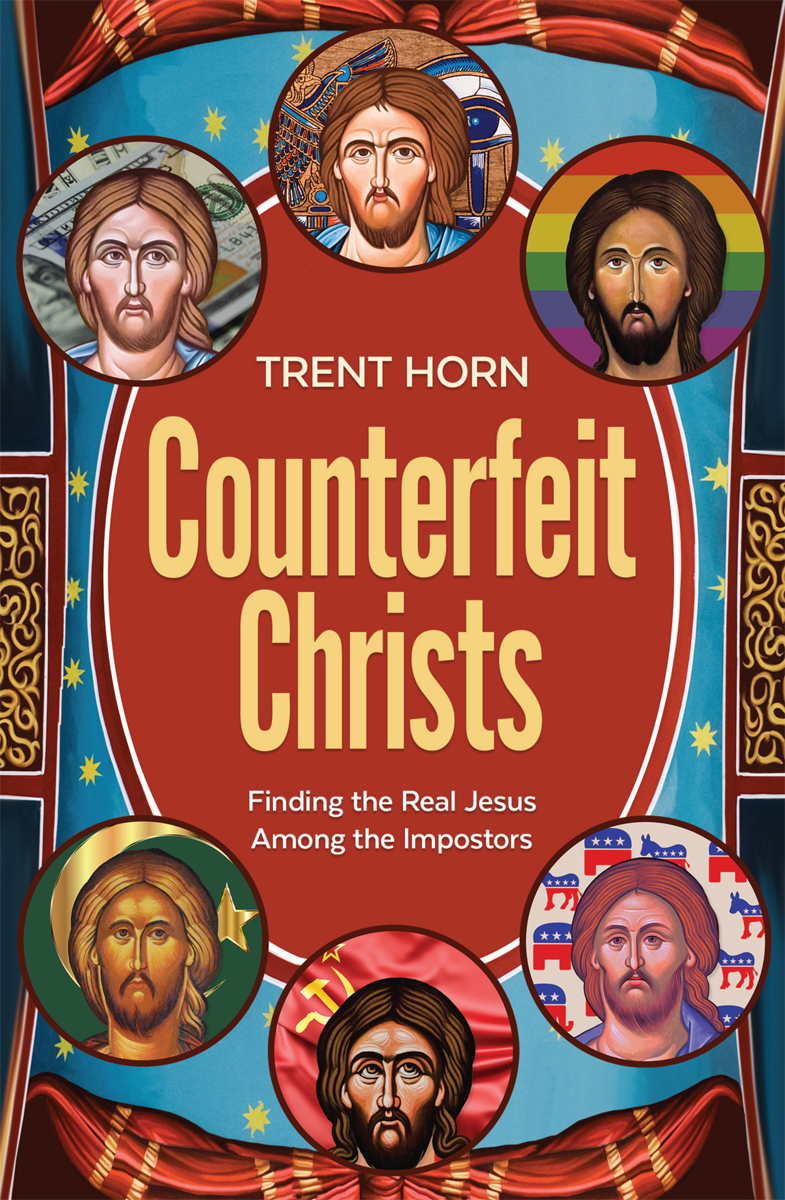 "Sit and smile.
That was all I could do, even though I wanted to rebut my debate opponent Dan Barker during his closing speech. Dan was once a Protestant pastor, but ever since his "de-conversion" in the 1980's he has become a kind of preacher for atheism. In 2015 we debated whether or not God existed, and three years later we were on stage at Minnesota State University to debate a more specific question: "Does the Christian God exist?"
I thought the debate went well. I was able to neutralize Dan's tactic of scattering dozens of difficult Bible verses in an effort to make the God of the Bible look like a moral monster. By the time we got to cross-examination, I was prepared to dive into one argument Dan had not addressed yet: my evidence for Jesus' resurrection.
But instead of addressing the evidence I raised, Dan just went right back to the alleged atrocities of the Old Testament. It was only during his closing statement, which was the last speech of the night, that Dan addressed my arguments.
He claimed that what really happened after Good Friday was that the apostles believed Jesus' spirit rose from the dead while his body still lay in the tomb. For them, that was enough to turn defeat into victory; yet modern Christians have misunderstood their theology ever since.
But how can that be true if . . . ?
…St. Paul Believed in a Bodily Resurrection
It's bad form to bring up new arguments or objections in your closing statement because your opponent has no opportunity to respond to them. I was frustrated, but I held my tongue. I didn't get the chance that night to rebut Dan's "spiritual resurrection" hypothesis.
But now I do have the chance—so here's what's wrong with it.
First, the earliest testimony we have about the Resurrection comes from St. Paul's letters, which describe Jesus undergoing a bodily resurrection from the dead. Dan tries to get around this fact by claiming that Paul used a Greek word for Jesus' resurrection that only refers to spiritual resurrection. Specifically, egeiro, ἐγείρω, which just means "rise" or "wake up." He does not use the word that means "resurrection" (anastasis (ἀνάστασις), anistemi, (ἀνίστημι) Barker also claims:
"It is perfectly consistent with Christian theology to think that the spirit of Jesus, not His body, was awakened from the grave, as Christians today believe that the spirit of Grandpa has gone to heaven while his body rots in the ground. In fact, just a few verses later Paul confirms this: 'Flesh and blood cannot inherit the kingdom of God.' The physical body is not important to Christian theology."
Yet in Romans 1:4 Paul, says that Jesus was "designated Son of God in power according to the Spirit of holiness by His resurrection [anastaseos, ἀναστάσεως] from the dead." Contra Barker, Paul does describe Jesus rising from the dead with a form of the Greek word anastasis, (ἀνάστασις). Moreover, in 1 Corinthians 15, Paul uses egeiro (ἐγείρω),  and anastasis, (ἀνάστασις) interchangeably when speaking about the relationship between our future resurrection from the dead and Christ's resurrection. Paul writes:
"Now if Christ is preached as raised [egegertai, ἐγήγερται] from the dead, how can some of you say that there is no resurrection [anastasis, ἀνάστασις] of the dead? But if there is no resurrection [anastasis, ἀνάστασις] of the dead, then Christ has not been raised [egegertai, ἐγήγερται]. If Christ has not been raised [egegertai, ἐγήγερται], then our preaching is in vain and your faith is in vain" (1 Cor. 15:12-14).
Paul's argument is simple: if we don't rise from the dead, then Christ didn't rise from the dead. But since Christ did rise from the dead we can be confident that we too will rise from the dead.
What about to Barker's citation of 1 Corinthians 15:50 ("Flesh and blood cannot inherit the kingdom of God") and Paul's general use of the term "spiritual body"? Well, we have to remember what Paul was up against in Corinth.
Pauline scholar John Ziesler believes that Paul was trying to convince people that the resurrection of the dead is not a mere reanimation of one's corpse. For Paul, the "spiritual body" in the Resurrection "seems to mean something like 'outward form,' or 'embodiment' or perhaps better 'the way in which the person is conveyed and expressed' . . . a resurrection of the whole person, involving embodiment but not physical embodiment."
When Paul writes, "Flesh and blood cannot inherit the kingdom of God," he is using a Semitism—a Jewish way of speaking—about the natural state of humanity apart from the grace of God. We can't inherit the kingdom of God without being moved by God's spirit.
However, that doesn't mean that in this kingdom we will only be spirits. Spiritual, in this context, refers to a thing's orientation as opposed to its substance. It's like when we say the Bible is a "spiritual book" or when Paul writes, "The spiritual man judges all things, but is himself to be judged by no one" (1 Cor. 2:15).
The subjects in these statements are not non-physical, ghostly apparitions but books and people ordered toward the will of God. As St. Augustine said, "As the Spirit, when it serves the flesh, is not improperly said to be carnal, so the flesh, when it serves the spirit, will rightly be called spiritual—not because it is changed into spirit, as some suppose who misinterpret the text."
Love & truth,
Matthew