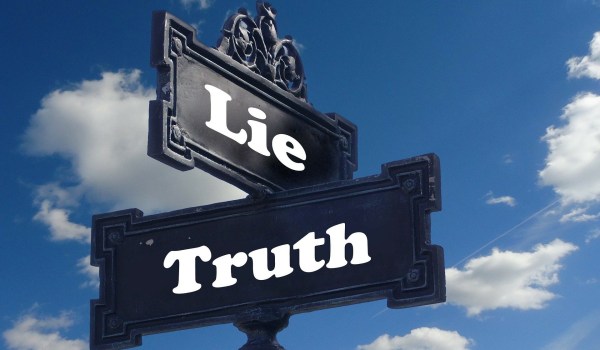 "Quid est veritas?" Its anagram, "Est vir qui adest" ("'It is the man' before you.")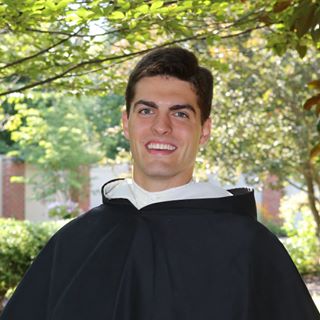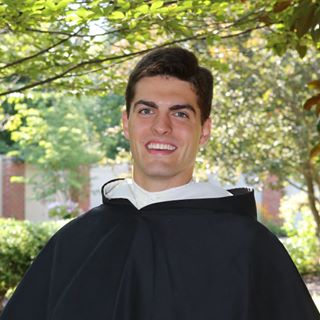 -by Br Charles Marie Rooney, OP
"Every once in a while, we do well to ask ourselves why we are Catholic. Is it because the community at our local church is kind and welcoming? Because we enjoy the liturgy or like the priest? Or perhaps because we are nostalgic for the customs of our youth?
Though common, each answer puts the cart before the horse. First and foremost, we are Catholic because we know it to be true that Jesus is "the Christ, the Son of the Living God" (Matt 16:16), for He alone has the words of eternal life (cf. Jn 6:68).
And yet, astoundingly, we cannot adjudicate the question on our own power. We believe Christ to be the Savior not because flesh and blood has deduced this but rather because the Father in heaven has made it known, and he has moved us to affirm His truth (cf. Mt 16:17).
This graced acceptance of and confidence in the truth of the Gospel is absolutely primary in the Christian life. Every human person has a visceral sense of what it means for something to be true: that it is. For as long as we can remember, we have instinctively understood that to lie is to tell what is not, what does not exist, what is not in fact real. Lying never ultimately feels good because it is contrary to what is most basic about human experience: that we receive and respond to an ordered reality that exists outside of ourselves. The liar, in taking what is real and recreating it in his own image for his own selfish purposes, commits an offense against the very being of things.   [Ed. helpful if you know a little, or as in my case very little, philosophy.]  We feel this all the more acutely when we discover that someone has lied to us, for then we have become victims of such a cheapening of reality, and our own natural, inquisitive desire for the truth—and our trust in its knowability—is wounded.
The act of faith heals these wounds because it perfects the human mind, elevating it to know the Way, the Truth, and the Life, who stands above and beyond our mere natural capacities of knowing. We can thus say with Blessed Columba Marmion that "faith is the homage of our intellect to the divine veracity"—a consecration of the mind to Him Who Is and to all that He has spoken. Faith is an expression of total trust that "Truth Himself speaks truly, else there's nothing true" (Saint Thomas Aquinas, Adoro te devote, trans. Gerard Manley Hopkins).
Conversion to Christ must begin with the recognition that we are not artificers but recipients of truth. This always entails the humble realization that my life to this point has, to a greater or lesser degree, been a lie, and that a more fundamental truth exists to which I must conform myself. Indeed, it is this same recognition that enables ongoing conversion, as when Catholics are convicted to go to confession: we see that an act against the truth—an ontological lie—has been committed, that we have done it, and that only the truth Himself can restore us to the eternal end for which we are made.
Pope Saint John Paul II once said that "truth" is the most important word in the Gospels (Witness to Hope, 244). Indeed, the Lord says, "you will know the truth, and the truth will make you free" (John 8:32). Truth alone liberates because truth alone illumines what we are and hence what is good for us. The light of faith shines upon the mind the brightest beam possible in this life. It communicates certain, saving truth—the knowledge that makes possible intimacy with Christ, Who frees us to turn toward what is and to shun what is not.
Our world, in denying this, sows doubt {Ed. and its own sorrow and destruction by doing so] about divine truth. But we are Catholic because we are convicted by grace that Christ is Who He says He is  [Ed. a difference between God and man is, what God says is] and does what He says He does. On this, everything hangs in the balance. Such, then, is our call: "for this I was born, and for this I have come into the world, to bear witness to the truth" (John 18:37)."
"What is truth? Pilate was not alone in dismissing this question as unanswerable and irrelevant for his purposes. Today too, in political argument and in discussion of the foundations of law, it is generally experienced as disturbing. Yet if man lives without truth, life passes him by; ultimately he surrenders the field to whoever is the strongest."
—Joseph Ratzinger (Pope Benedict XVI) from Faith and Politics
Love & His truth,
Matthew