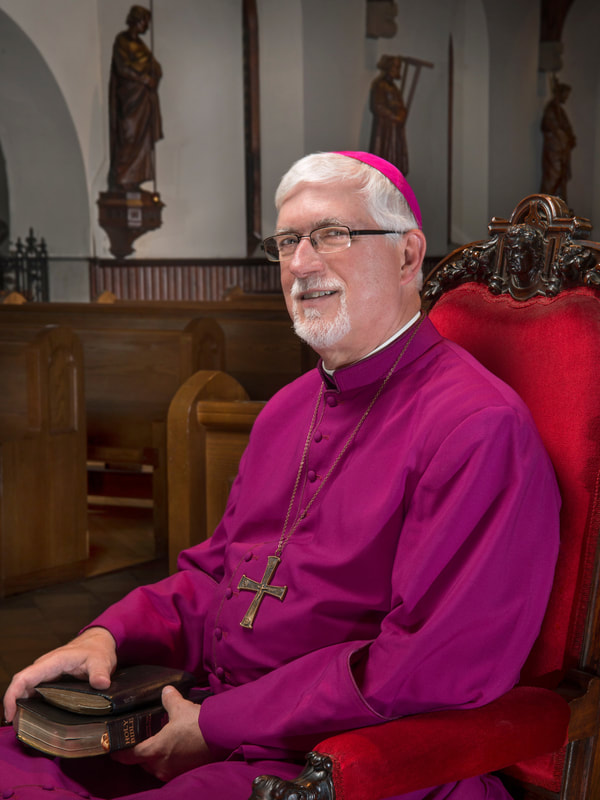 -by Rt. Rev., Matthew Gunter, 8th Bishop of the Diocese of Fond du Lac, the Episcopal Church in Northeast WI
"Today is the feast day of Macrina (330-379), older sister and theological/spiritual mentor of Basil of Caesarea and Gregory of Nyssa, two of the most formative theologians and leaders of the early Church. Both of these great theologians pointed to their sister as their mentor in the faith. She was the theologian behind the theologians. Another brother, Peter of Sebaste, also became a bishop and saint.
In his book, On the Soul and the Resurrection, Gregory recounts a dialogue with Macrina in which he asks his sister and teacher a series of questions about the nature of the soul and the resurrection and related things. It might be that Gregory uses Macrina as a literary device to convey his own thoughts similar to the way Plato sometimes uses Socrates in his dialogues. Or maybe this really conveys things he learned directly from Macrina. In any event his respect for her is clear. Towards the end of On the Soul and the Resurrection, Macrina says this:
"To evaluate the way a person has lived, the judge would need to examine all these factors: how he endured suffering, dishonor, disease, old age, maturity, youth, wealth, and poverty; how through each of these situations he ran the course of the life allotted to him either well or badly; and whether he became able to receive many good things or many evil things in a long lifetime or did not reach even the beginning of either good or evil, ceasing to live when his mind was not yet fully developed. But when God brings our nature back to the first state of man by the resurrection, it would be pointless to mention such matters and to suppose that the power of God is hindered from this goal by such obstructions.
He has one goal: when the whole fullness of our nature has been perfected in each man, some straightway even in this life purified from evil, others healed hereafter through fire for the appropriate length of time, and others ignorant of the experience equally of good and of evil in the life here, God intends to set before everyone the participation of the good things in Him, which the Scripture says eye has not seen nor ear heard, nor thought attained.
This is nothing else, according to my judgment, but to be in God Himself; for the good which is beyond hearing, sight, and heart would be that very thing which surpasses everything. But the difference between a life of virtue and a life of wickedness will appear hereafter chiefly in allowing us to participate earlier or later in the blessedness which we hope for. The duration of the healing process will undoubtedly be in proportion to the measure of evil which has entered each person. This process of healing the soul would consist of cleansing it from evil. This cannot be accomplished without pain, as we have discussed previously."
– On the Soul and the Resurrection, pp. 115-116
Note that Macrina and Gregory are not soft on the reality of death and judgment – this cannot accomplished without pain. We will be judged. There is reason to bear in mind the "Time of Scrutiny" (Sirach 18:20). There is still good reason to take our own piety with utmost seriousness and to invite others to participate now in "the blessedness which we hope for."
They do seem, however, to understand The Judgment as having more to do with purgation and healing than final eternal punishment and torture. It is unclear whether or not they believed it is possible that some souls might hold out eternally against blessedness. But, they seem convinced that God, in His relentless love, will never give up on anyone – even beyond death and forever.
This hopeful universalism is quite different from an "all-y, all-y in come free" complacent universalism. Macrina and Gregory are not alone in expressing some version of this. One could add Isaac the Syrian (7th century), Maximos the Confessor (7th century), Frederick Denison Maurice (19th century), C. S. Lewis (20th century), Karl Barth (20th century), Hans Urs von Balthasar (20th century), and many others…"
Love & faith,
Matthew