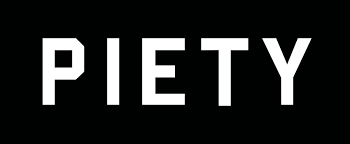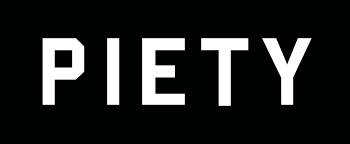 ANGELUS, Pope St John Paul II
Sunday 28 May 1989
PIETY
1. Our reflection on the gifts of the Holy Spirit leads us today to speak of another important gift, piety. With it, the Spirit heals our hearts of every form of hardness, and opens them to tenderness towards God and our brothers and sisters.
Tenderness, as a truly filial attitude towards God, is expressed in prayer. The experience of one's own existential poverty, of the void which earthly things leave in the soul, gives rise to the need to have recourse to God in order to obtain grace, help and pardon. The gift of piety directs and nourishes such need, enriching it with sentiments of profound confidence in God; trusted as a good and generous Father. In this sense St Paul wrote: "God sent his Son,… that we might receive adoption. As proof that you are children, God sent the Spirit of his Son into our hearts, crying out, 'Abba, Father!' So you are no longer a slave but a son,…" (Gal 4: 4-7; cf. Rom 8: 15).
2. Tenderness, an authentically fraternal openness towards one's neighbour, is manifested in meekness. With the gift of piety the Spirit infuses into the believer a new capacity for love of the brethren, making his heart participate in some manner in the very meekness of the Heart of Christ. The "pious" Christian always sees others as children of the same Father, called to be part of the family of God which is the Church. He feels urged to treat them with the kindness and friendliness which are proper to a frank and fraternal relationship.
The gift of piety further extinguishes in the heart those fires of tension and division which are bitterness, anger and impatience, and nourishes feelings of understanding, tolerance, and pardon. Such a gift is, therefore, at the root of that new human community which is based on the civilization of love.
3. Let us ask the Holy Spirit for a renewed outpouring of this gift, entrusting our prayer to the intercession of Mary, sublime model of fervent prayer and maternal tenderness. May she, whom the Church salutes in the Litany of Loreto as the "Singular vessel of devotion", teach us to adore God "in spirit and truth" (Jn 4: 23) and to open ourselves with meek and receptive hearts to all who are her children, and therefore our brothers and sisters. Let us ask her in the words of the "Salve Regina", "…O clement, O loving, O sweet Virgin Mary!".
"O Holy Spirit, guide my soul, because all who are led by the Spirit of God, are truly the sons of God. You teach me that I have not received the spirit of bondage to live in fear, but the spirit of adoption of sons, whereby I can cry to God: 'Abba, Father!' You Yourself give testimony to my spirit that I am a child of God and a joint-heir with Christ: because, if we suffer with Him, we shall also be glorified with Him" (cf. Romans 8:14-17).

"My God, send forth Your light and Your truth, that they may shine upon the earth: for I am like land that is dry and barren, awaiting Your light. Pour forth Your grace from above; water my heart with the dew of heaven; send down the waters of devotion to wash the face of the earth, to bring forth good and perfect fruit. Lift up my mind oppressed with the weight of my sins, and raise all my desires toward heavenly things, that having tasted the sweetness of supernal happiness, I may have no pleasure in dwelling on the things of this earth.
"Draw my heart to You, and deliver me from all vain human consolations, none of which can fully satisfy my desires or make me happy. Unite me to Yourself by the inseparable bond of Your love; for You alone are sufficient for the soul that loves You, and without You, all is vain and of no value" (Thomas à Kempis, Imitation of Christ III, 23:9, 10).
Love,
Matthew