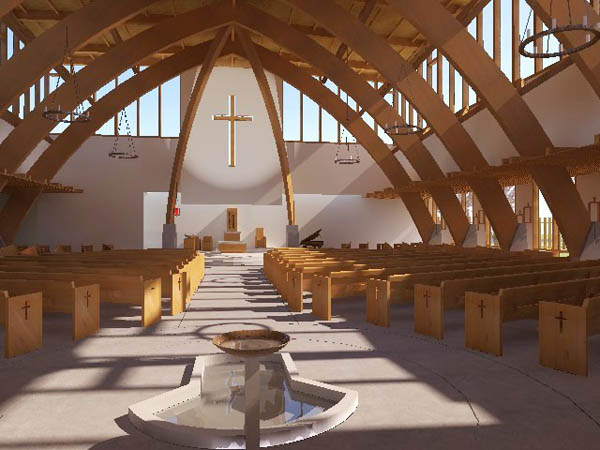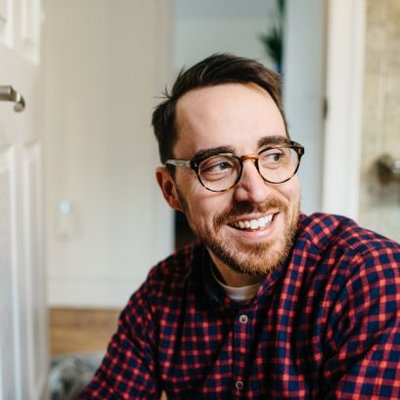 -by Keith Albert Little, "The Cordial Catholic" (@cordialcatholic)
"Building the Bible
A few things happened in my last couple of years at university that caused the nagging feeling that I was conscious of to grow into something I simply could no longer ignore.
I was working a tedious warehouse job during the summer between my third and fourth years and had heard about this brand new thing called podcasting. Only a few podcasts were available in those days, and I subscribed to one. It was a podcast about movies, television shows, and video games hosted by, it turns out, a priest. Although I don't know what I'd imagined priests being like, I had assumed that they wouldn't be real people, interested in hobbies like video games and TV. But through his podcast, the priest exposed me to the fact that Catholics, even Catholic priests, could be real people — and genuine about their faith, as I learned by listening to stories from his life.
Next, I began an internship. It was at the student church I'd attended for years. One day, the pastor called me into his office with an important question. Sitting me down, he asked, "Which is more important: the Bible or Tradition?" Years later, I learned that my pastor friend was on his own journey into rediscovering his former Catholic Faith as he worked on his Master's degree, and I was his sounding board. But I didn't know this then.
"The Bible," I said instinctively, knowing what every kid knows in Sunday School, that the answer is always either "Jesus" or "The Bible."
"But then who put together the Bible?" he asked earnestly. I was dumbstruck. It was a question I'd never considered.
He went on to explain that the tradition of the Church put the Bible together — that councils attended by bishops authorized by the Catholic Church — the Catholic Church! — lent credibility to the books that appear in our Bibles. It was these councils, led by the Church, that affirmed what would eventually make up our biblical canon. I was incredulous, but he was right. Tradition, he mused out loud, came first. It was responsible for putting the Bible together; therefore, it must be more important. I didn't argue because I knew he was right. That was where our Bible came from. The original authors didn't provide a table of contents.
That somewhat banal question, asked by a Protestant pastor, began in earnest a journey I'd been avoiding since my days in the youth group and our predestination scandal. After all, the Bible doesn't tell us that it's infallible, that it can be trusted as-is, that it's the sole rule of faith that we should follow. I knew I believed these things as an Evangelical Protestant and that I'd learned them somewhere. But suddenly they seemed to be premises which were awfully flimsy. Where did the Bible say these things? And how did I know them to be true? To my horror, I didn't have the answers. I struggled to find them."
Love,
Matthew