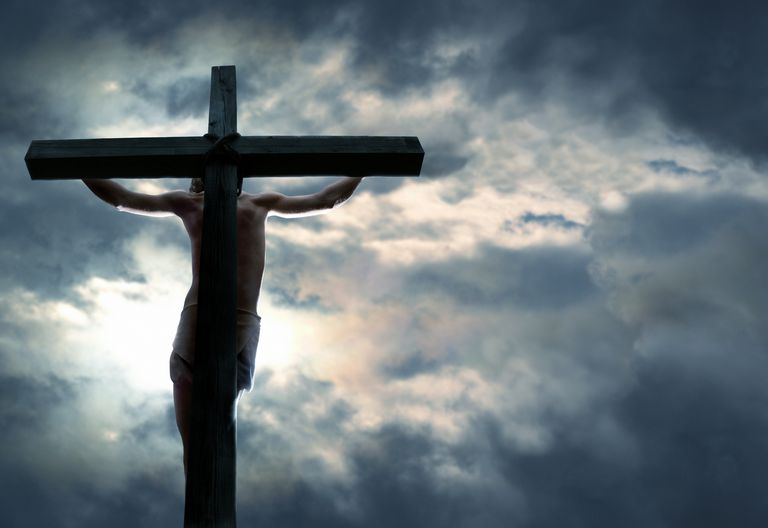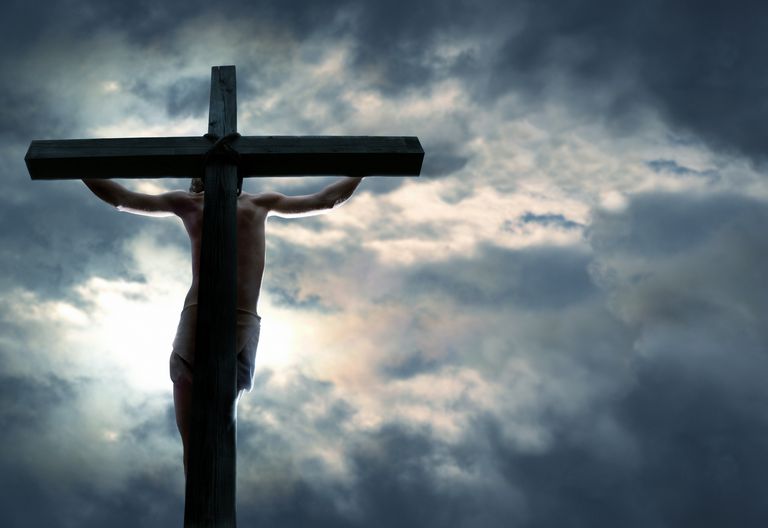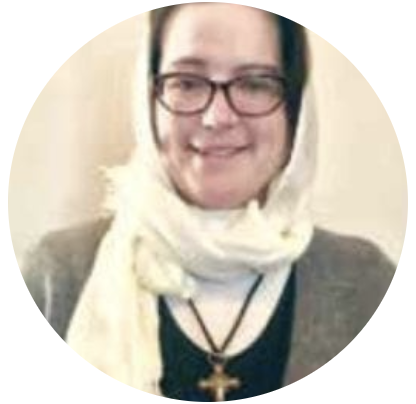 -by KRISTEN ANNA-MARIA HAUCK, Obl. OSB has a MA degree in Humanities from the University of Texas at Dallas. She is a Benedictine Oblate of the Monastery of the Immaculate Heart of Mary in Westfield, Vermont and lives in a tiny hermitage in Maine.
The Annunciation
"I was a bit of an odd child from a very young age. My parents still tell how I didn't have just one imaginary friend, but seven — one of which was a doctor! Indeed, I had a vivid imagination, which had the pesky habit of making me too curious. I often wandered on my own, like the time I caused a panic when I did not return home from school. I was simply still riding the school bus because I wanted to see where it went after it dropped me off. I was blunt in my questioning, to the point of rudeness, for I would quickly grow impatient with adults who attempted to pacify me with false answers. I wasn't just curious; I was seeking after something — someone. The truth.
During my early teens, a few years after my family had settled in Maine, this yearning was expressed through an unquenchable thirst for books combined with the impetus to try everything. I remember discovering Mother Teresa. I didn't understand exactly what she was — that she was a Catholic nun — but I knew I wanted to be like her.
Then there was Malcolm X. I read The Autobiography of Malcolm X, which began two lifelong events for me: 1. the pursuit of learning and of understanding language, which began with my own reading of The Loom of Language, a technical linguistic treatise by Frederick Bodmer published in 1944; and 2. the search for the True Religion, which began with my own declaration of being Muslim. In his autobiography, Malcolm X discusses reading The Loom of Language and its effect on his own linguistic sensibilities. As for the Muslim declaration, the impetus was primarily Malcolm X's accounts of his trip to Mecca where he encountered hundreds of people from every walk of life and nationality, brought together in the communion of prayer to God. The moment I read that description, I desired it.
I had a proclivity to dye my hair green or shave it completely. I listened to punk rock and concluded that almost nobody had a clue what was going on in the world. I was disillusioned, desperately seeking after a truth that no one seemed comfortable to admit, let alone discuss. At best I was highly imaginative, and at worst I was crazy. Between the culture of my youth and my own weakness, I concluded in favor of the latter. I tried running away, I did drugs, I attempted suicide.
Then one night, when I was seventeen, I had a dream. I was in a beautiful countryside. The sky was vibrant blue, and the grass was green and soft. In the distance there was a hill, and upon it stood this beautiful lady with a white tunic and a blue veil. It was as if I knew her. I hastened up the hill to the lady, happy to meet her. When I reached her, she smiled and announced, "I have something to tell you; you are going to be a nun."
"OK!" I answered, "But not a Catholic nun — how about a Buddhist nun? I'll be a Buddhist nun!" Then I turned and ran back down the hill before the lady could answer me. I have no idea why I was against being a Catholic nun. At that time I knew nothing of Catholicism. Yet somehow, in my ignorance, I was firmly against it.
The next morning I woke up with determination. I had a task before me: I was supposed to be a nun — a Buddhist nun. So I set out to become Buddhist and find out how to be a Buddhist nun.
I went into my high school and sought out my literature teacher, who was a very kind and worldly woman. I proceeded to tell her how I needed to become Buddhist so I could become a nun. Hesitant, she gave me the contact of a meditation space in the next town over. I went, bought several books by Chogyam Trungpa, and enrolled myself in several Buddhist meditation classes.
While becoming Buddhist was easy, becoming a Buddhist nun was not. As it turns out, there really isn't such a thing. The most I could ever achieve was a regular, humdrum life, punctuated by lots of meditation and retreats. But I didn't want merely week- ends of meditation; I wanted meditation all day, every day. Actually, I didn't want meditation at all. It quickly became evident to me that Buddhist meditation was really nothing other than a speaking to oneself. I was struck by the absurdity of a self telling itself that it's not really a self. The very act of telling demonstrates there is a self that is doing the telling — for there could be no telling without a subject to tell.
Though I found meditation helpful for calming anxiety and ordering my own thoughts, after a couple of years I abandoned Buddhism altogether and turned instead to paganism. I could not get over the absurdity of self-annihilation, and, more importantly, my imagination rejected wholesale the nonexistence of God. For me, the question was never whether God did or did not exist. Rather, I was trying to determine who God is; that is, which god was the God of gods?"
Love,
Matthew