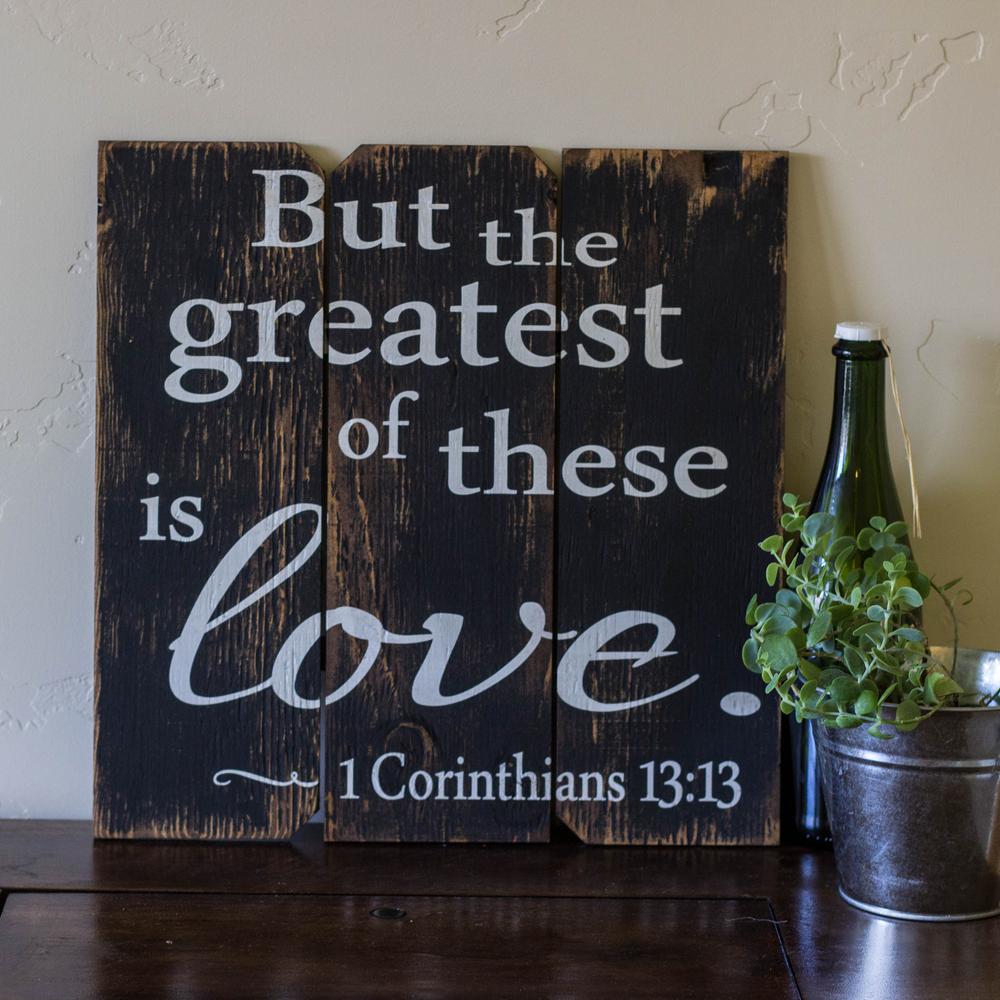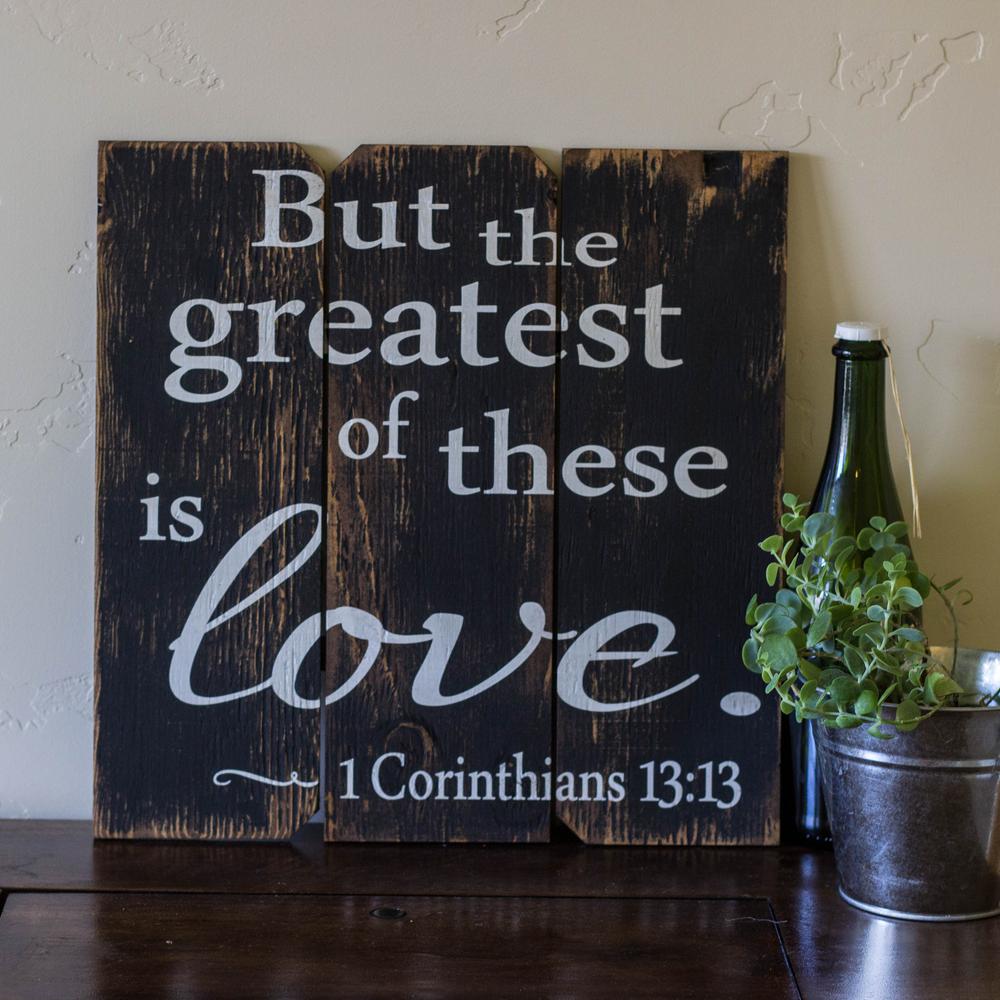 CATECHISM OF THE CATHOLIC CHURCH
PART THREE
LIFE IN CHRIST
SECTION ONE
MAN'S VOCATION LIFE IN THE SPIRIT
CHAPTER ONE
THE DIGNITY OF THE HUMAN PERSON
ARTICLE 7
THE VIRTUES…
II. THE THEOLOGICAL VIRTUES…
Charity
1822 Charity is the theological virtue by which we love God above all things for His own sake, and our neighbor as ourselves for the love of God.
1823 Jesus makes charity the new commandment.96 By loving His own "to the end,"97 He makes manifest the Father's love which He receives. By loving one another, the disciples imitate the love of Jesus which they themselves receive. Whence Jesus says: "As the Father has loved Me, so have I loved you; abide in My love." And again: "This is My commandment, that you love one another as I have loved you."98
1824 Fruit of the Spirit and fullness of the Law, charity keeps the commandments of God and His Christ: "Abide in My love. If you keep My commandments, you will abide in My love."99
1825 Christ died out of love for us, while we were still "enemies."100 The Lord asks us to love as He does, even our enemies, to make ourselves the neighbor of those farthest away, and to love children and the poor as Christ Himself.101
The Apostle Paul has given an incomparable depiction of charity: "charity is patient and kind, charity is not jealous or boastful; it is not arrogant or rude. Charity does not insist on its own way; it is not irritable or resentful; it does not rejoice at wrong, but rejoices in the right. Charity bears all things, believes all things, hopes all things, endures all things."102
1826 "If I . . . have not charity," says the Apostle, "I am nothing." Whatever my privilege, service, or even virtue, "if I . . . have not charity, I gain nothing."103 Charity is superior to all the virtues. It is the first of the theological virtues: "So faith, hope, charity abide, these three. But the greatest of these is charity."104
1827 The practice of all the virtues is animated and inspired by charity, which "binds everything together in perfect harmony";105 it is the form of the virtues; it articulates and orders them among themselves; it is the source and the goal of their Christian practice. Charity upholds and purifies our human ability to love, and raises it to the supernatural perfection of divine love.
1828 The practice of the moral life animated by charity gives to the Christian the spiritual freedom of the children of God. He no longer stands before God as a slave, in servile fear, or as a mercenary looking for wages, but as a son responding to the love of Him who "first loved us":106
If we turn away from evil out of fear of punishment, we are in the position of slaves. If we pursue the enticement of wages, . . . we resemble mercenaries. Finally if we obey for the sake of the good itself and out of love for Him Who commands . . . we are in the position of children.107
1829 The fruits of charity are joy, peace, and mercy; charity demands beneficence and fraternal correction; it is benevolence; it fosters reciprocity and remains disinterested and generous; it is friendship and communion: Love is itself the fulfillment of all our works. There is the goal; that is why we run: we run toward it, and once we reach it, in it we shall find rest.108
96 Cf. Jn 13:34.
97 Jn 13:1.
98 Jn 15:9,12.
99 Jn 15:9-10; cf. Mt 22:40; Rom 13:8-10.
100 Rom 5:10.
101 Cf. Mt 5:44; Lk 10:27-37; Mk 9:37; Mt 25:40, 45.
102 1 Cor 13:4-7.
103 1 Cor 13:1-4.
104 1 Cor 13:13.
105 Col 3:14.
106 Cf. 1 Jn 4:19.
107 St. Basil, Reg. fus. tract., prol. 3:PG 31,896B.
108 St. Augustine, In ep. Jo. 10,4:PL 35,2057.
-by Rev Gabriel of St Mary Magdalen, OCD, Divine Intimacy, Baronius Press, (c) 1964
Presence of God – Make me understand, O Lord, the pre-eminence of charity, that I may apply myself to it with all my heart.
MEDITATION
The three theological virtues (faith, hope, love) having God for their immediate object, are superior to the moral virtues (prudence, justice, fortitude, temperance) which are directed to the government of our conduct; but among the three theological virtues, charity (love) holds the primacy. It holds the primacy because, being inseparable from grace, it is the constitutive and indispensable element of our supernatural life. Where there is no charity there is neither grace nor life, but only death. "He that loveth not, abideth in death," and contrariwise, "He that abideth in charity, abideth in God, and God in him" (1 John 3:14 – 4:16). Faith and hope can subsist in a soul which has lost grace, but charity cannot. It is so vital that it cannot co-exist with the death that is caused by sin. Furthermore, it is so vital that it is imperishable and will remain unchanged for all eternity. In heaven, faith and hope will cease because they bear with them some imperfection: faith makes us know God without giving us the vision of Him, and hope lets us hope in Him without giving us possession of Him. Hence, "when that which is perfect is come," that is, the beatific vision, these two virtues will have no further reason for existing. However, it is not the same with charity which implies no imperfection, since by it, we love God either in the obscurity of faith, or in the clarity of vision, and therefore St. Paul says, "Charity never falleth away." Here on earth, to adhere to God, "these three remain: faith, hope, and charity: but the greatest of these is charity" (1 Corinthians 13:8,13).
Faith and hope are incomplete virtues, because without charity they cannot unite us to God and produce the works of eternal life. The faith and hope of a sinner, one who has lost charity, are inactive and inoperative; they remain in him, it is true, but they are there as if dead. "Faith without works is dead" (James 2:26), and only "faith that worketh by charity … availeth anything" (Galatians 5:6), and this to the extent, that "if I should have all faith so that I could remove mountains, and have not charity, I am nothing" (1 Corinthians 13:2). It is charity that gives the warmth and strength of eternal life to faith and hope; it is charity that infuses vigor into these virtues, for only he who loves is capable of abandoning himself to God with eyes closed.
COLLOQUY
"Clothe me, O Lord, with the purple garment of charity which not only adds grace to faith and hope but causes the soul to rise to so lofty a point that it is brought very near You and becomes very beautiful and pleasing in Your eyes. It is the virtue which most attracts Your love, protects the soul against pride and gives value to the other virtues, bestowing on them vigor and strength, grace and beauty so that they may please You, for without charity no virtue has grace before Your eyes.
O sweetest love of God, how little are You known! He who has found Your fountain has found rest. You remove from the affections of the will whatever is not God and set it upon Him alone, and then you prepare this faculty and unite it to God through love.
O God, teach me to use all my powers to love You, so that all the faculties of my soul and body: memory, understanding, and will, inward and outward senses, desires of the sensual part and of the spiritual part, will work in love and for the sake of love. Grant that all that I do I may do with love, and all that I suffer I may suffer with the pleasure of love, and that in this way, my God, I may keep all my strength for You." (John of the Cross: Dark Night of the Soul II, 21,10.11 – Spiritual Maxims – Words of Light I, 16 – Spiritual Canticle 28,8).
"I resolve, O my God, to have no other purpose but love in all my actions, interior as well as exterior, always saying and asking myself: What am I doing now? Am I loving my God? And if I see that there is any obstacle to pure love, I shall reproach myself, remembering, O Lord, that I must return You love for love. Well do You make me understand that the more I love You, the more diligent I shall be in the observance of all Your holy laws." (cf. Teresa Margaret of the Heart of Jesus Spirituality of St. Teresa Margaret of the Heart of Jesus)."
Love,
Matthew