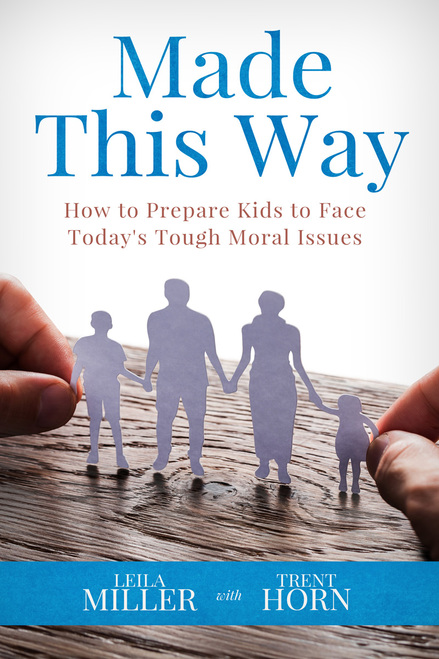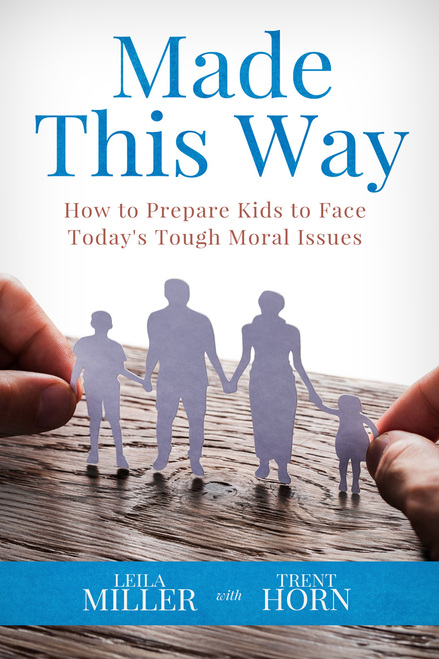 "October 11th was "National Coming Out Day", and even if you haven't heard of it, chances are that if you have teens in a public (or even a private) school, they were aware of it.
What does a teen do when faced with acceptance of homosexuality by his or her peers?
What do they say?
In 2017, KLM Royal Dutch Airlines released an ad that went viral on social media, but not for the reasons the company wanted. In an attempt to celebrate "gay pride" month, the ad displayed three sets of "rainbow" airplane seatbelts: one with male and female ends, one with only female ends, and one with only male ends.
The tagline? "It doesn't matter who you click with."
The irony of this statement was not lost on social media users as they correctly pointed out that it does matter if your seatbelt can't actually click to restrain you in an accident. As countless jokes flew across cyberspace, it was good to see people have a moment of clarity in the midst of "gay pride" propaganda.
Everyone knows what a seatbelt is for, and where the parts go, just by looking at it. If you misuse it, you can be seriously injured or killed.
Likewise, we know what our genitals are for and where "the parts" go just by looking at them. And, like seatbelts, if people misuse these parts of the body (including through homosexual behavior) they risk grave physical and spiritual harm.
Both love and reason demand that we not be afraid to defy a wayward culture, and that we use logic to graciously explain why God's design for our sexuality is the one we must embrace.
Right and Wrong vs. Nice and Nasty
The toughest challenges your teen will face are interactions with friends who either have same-sex attraction or know someone who has those feelings.
Even popular depictions of TV and movie characters who identify as gay or lesbian can reinforce the following idea in your teen's mind: "I like these people and they're gay, so I guess being gay isn't bad after all." This often leads to the belief that only "haters" or "bigots" would say that these nice people are doing things that could doom their immortal souls.
Even if your teen does believe homosexuality is wrong, he or she may not want to publicly admit it, because that might offend their peers or teachers. That's why we have to remind our children that everyone struggles with sin, including people we truly like.
An action is not right or wrong because a nice or nasty person committed it. It's rightness or wrongness comes from whether it corresponds to the natural law (and so it's right) or it contradicts the natural law (and so it's wrong).
Here is one of the most common objections that proponents of homosexuality use against natural law arguments – something that your teens are bound to hear:
Claim: "Homosexuality isn't unnatural, because people don't choose to be gay. They were born that way."
Fact: We don't know exactly what causes people to have same-sex attractions, but genes are not likely the key. Among people with same-sex attractions who have identical (same DNA) twin siblings, it's common for their twin to be attracted to those of the opposite sex.
But whatever the cause, the belief that same sex attractions are innate (not chosen) does not mean they are natural. You could say, "You know, lots of men feel like they want to have sex with more than one woman. It feels very natural to them, and they may have felt this way that since puberty. But does that make adultery or polyamory natural, or morally right, for humans?" And what of other "sexual orientations" besides just "same sex" or "opposite sex"? I say this delicately, there is a danger in the claim that having a particular sexual desire or orientation means we are "born that way" for some serious (if little talked about) reasons.
When we use our minds and examine the human body, we can see what it is for. Some humans (those with a disorder called pica) have an innate feeling or desire to eat things like glass, hair, or paint, but that doesn't mean this behavior is natural or healthy.
The digestive system attached to our mouth and throat only makes sense if eating is designed for food. Likewise, the reproductive systems attached to our genitals only make sense if sex is for the "one-flesh"/procreative union that only man and a woman can achieve."
Love,
Matthew