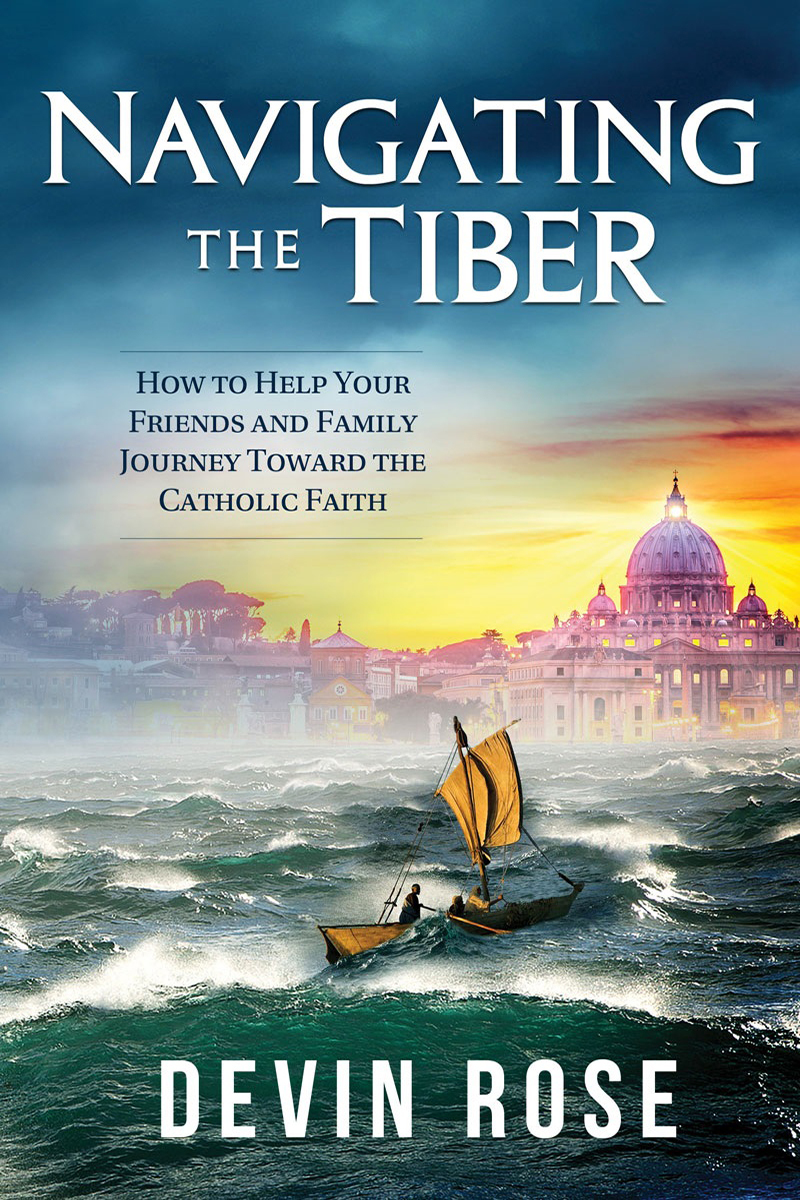 Introducing the Church Fathers
Your Protestant friend has may have never heard of the Church Fathers (I certainly hadn't when I was a Protestant). These were faithful and influential Christians teachers, pastors, and leaders who taught and defended the Faith from the late first century through the sixth. Many, though not all, are considered saints by the Catholic Church.
Given the impasse some Protestants face about how to interpret the Bible on baptism, it makes sense to start with that topic and bring in other evidence. And though your friend may not know much about the Fathers, he will likely be favorably disposed to hearing what the early Christians believed, since (especially with the Fathers of the first couple of centuries) there wouldn't have been much time for the teachings of Jesus and the apostles to have been corrupted. So, what did these early Christians have to say about baptism?
The Church Fathers on Baptism
Start by sharing with your friend what St. Justin Martyr wrote about baptismal regeneration in the middle of the second century:
"I will also relate the manner in which we dedicated ourselves to God when we had been made new through Christ; lest, if we omit this, we seem to be unfair in the explanation we are making. As many as are persuaded and believe that what we teach and say is true, and undertake to be able to live accordingly, are instructed to pray and to entreat God with fasting, for the remission of their sins that are past, we praying and fasting with them.
They then are brought by us where there is water, and are regenerated in the same manner in which we were ourselves regenerated. For, in the name of God, the Father and Lord of the universe, and of our Savior Jesus Christ, and of the Holy Spirit, they then receive the washing with water….The reason for this we have received from the apostles.
And this food is called among us the Eucharist, of which no one is allowed to partake but the man who believes that the things which we teach are true, and who has been washed with the washing that is for the remission of sins, and unto regeneration, and who is so living as Christ has enjoined."
Notice how Justin explains that baptismal regeneration remits our sins but also reveals that this teaching was received from the apostles. Justin was born around the time of the St. John's death, so many Christians of his era still had living memories of the apostles themselves.
Another great Church Father from the second century who witnessed to the truth of baptismal regeneration was St. Irenaeus, bishop of Lyons, a disciple of St. Polycarp who himself was a disciple of St. John. Irenaeus pulls no punches in pointing out that to deny baptism's regenerating effects is to renounce the entire Christian faith.
"And when we come to refute them [i.e. those heretics], we shall show in its fitting-place, that this class of men have been instigated by Satan to a denial of that baptism which is regeneration to God, and thus to a renunciation of the whole [Christian] faith."
This is only a small selection. Both of these saints wrote even more about baptismal regeneration, as did other Church Fathers and early Christians in the second century. Once we get to the third century, the writings that support baptismal regeneration multiply. This early Christian witness to baptismal regeneration is unanimous. If this teaching were heretical and contradicted the apostles, you would expect at least a few leaders in the early Church to have stood up in protest of it, but not a single one does—or even offers an alternative interpretation for the relevant verses.
Present this historical evidence to your friend and give him time to respond. But be careful: the Church Fathers are Catholic to the core, and their writings contain many teachings that simply aren't reconcilable with Protestant doctrine. You'll want to introduce them to your friend gently and give him time to absorb the evidence they provide for the Catholic Church.
Some Protestants put little stock into what ancient Christians wrote, unless it is explicitly contained in the New Testament itself, so your friend may simply dismiss these writings. He may propose that they're forgeries or that they represent a misleading sample of what the early Christians. You can patiently explain that even Protestant historians accept these works as genuine and as representative of what was being taught in the early Church. It's not totally impossible that they represent a minority view, that other early Christians were teaching doctrines in agreement with modern Protestantism, but the simple fact is there's no existing evidence that there were."
Catholics believe we are saved by grace (see Ephesians 2:8) through faith (see Romans 3:26) working in love (see Galatians 5:6, 1 Corinthians 13) and believe, along with the unanimous testimony of the Church Fathers, that the sacrament of baptism is the way that initial regeneration by "saving grace" comes to the Christian. This is why babies aren't excluded. Salvation is free, though bought at a price.
From baptism onward, "salvation is worked out in fear and trembling" (Phil. 2:12) and "he who endures to the end will be saved" (Matt. 10:22).
Our first pope affirms "Baptism . . . now saves you" (1 Pet. 3:21). This was the belief from the beginning: that baptism cleanses the baptized of all sin—a free gift of sanctifying grace by means of water—and as a result the baptized are born again into new life (see John 3:5).
Tertullian writes, "Happy is our sacrament of water, in that, by washing away the sins of our early blindness, we are set free and admitted into eternal life" (Baptism 1 [A.D. 203]).
Love, and new life & joy through baptism,
Matthew