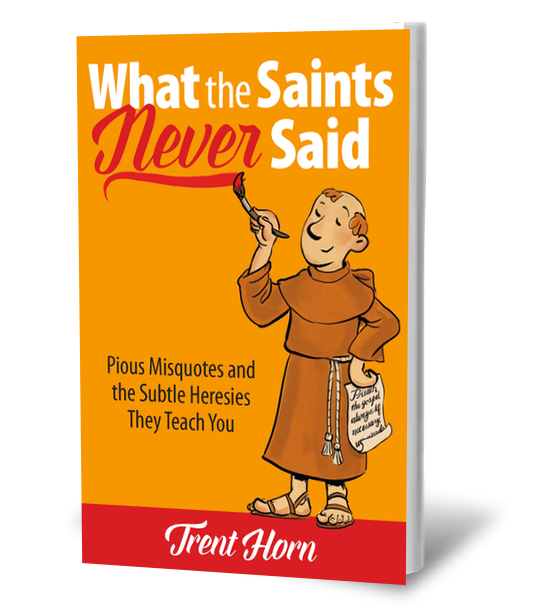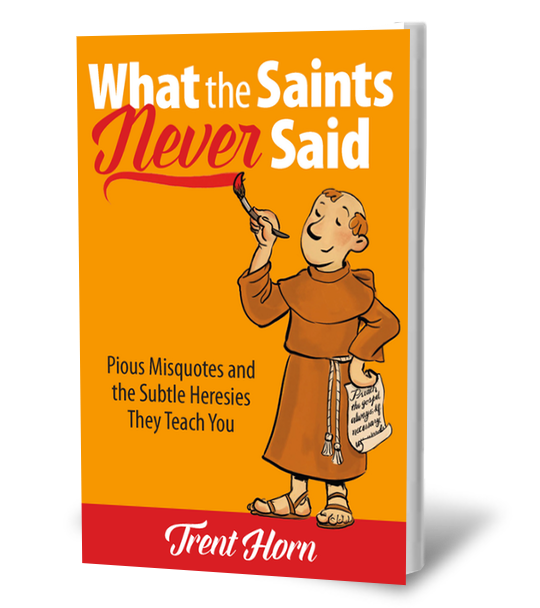 "God helps those who help themselves."—The Bible?
During his tenure as the host of The Tonight Show, Jay Leno would approach random people on the street and ask them basic questions about American history or culture—questions they usually bungled. The hapless subjects of these "Jay-walking" segments didn't fare any better when asked about religion.
Some memorable answers include Jesus being born 250 million years ago, Richard Nixon finding the burning bush, and Joe DiMaggio being swallowed by a whale. A fair number of the respondents also thought that one of the Ten Commandments was "God helps those who help themselves." According to researcher George Barna, "The most quoted 'Bible verse' in America is: 'God helps those who help themselves'; 82 percent believe that is a direct quote from the Bible."
The irony, of course, is that America's most memorable Bible verse is not only not in the Bible, it undermines what the Bible does say.
The Bible on God's Help
The Bible praises the value of hard work, as can be seen in Proverbs 13:4, which says, "The soul of the sluggard craves, and gets nothing, while the soul of the diligent is richly supplied." Proverbs also gives this advice: "Commit your work to the Lord, and your plans will be established" (16:3). In one sense, God does help those who do good for others or even themselves. But it is not true that God's help is reserved for those "who help themselves." In fact, Scripture teaches that God has a special concern for those who cannot help themselves.
Psalm 68:5 describes God as the "Father of the fatherless and protector of widows." In the ancient world, those who lacked parents or a spouse risked enslavement or starvation, so they needed someone else to help them out of their dire circumstances. That's why James 1:17 says, "Religion that is pure and undefiled before God and the Father is this: to visit orphans and widows in their affliction."
A Better Quote: "He who trusts in his own mind is a fool; but he who walks in wisdom will be delivered"—Proverbs 28:26
When the Blessed Virgin Mary praised God as her savior, she didn't boast about her own accomplishments that spurred God to intervene on her behalf. Instead, she thanked God because he "regarded the low estate of his handmaiden," and it was for this reason all generations would call her blessed (Luke 1:47-48). Mary said of those who were great at helping themselves, like the proud, the mighty, and the filled, that God would scatter, put down, and send them away empty (Luke 1:51-53). She then said that God "has helped his servant Israel, in remembrance of his mercy"—not because of anything Israel did itself.
Scripture even warns against trusting one's efforts apart from God, or as Proverbs 28:25-26 says, "A greedy man stirs up strife, but he who trusts in the Lord will be enriched. He who trusts in his own mind is a fool; but he who walks in wisdom will be delivered." This becomes all the more obvious when we examine God's help in the matter of sin and how he delivers us from eternal damnation.
 Some Other "Bible Quotations"
"God moves in mysterious ways"—The Bible?
VERDICT: Fake
The origin of this phrase may be a nineteenth-century hymn written by William Cowper, which says, in part, "God moves in a mysterious way,/His wonders to perform;/He plants his footsteps in the sea,/And rides upon the storm." Although this hymn is not in Scripture, the mystery of God's plans is described in Isaiah 55:8-9, where the prophet says, "For my thoughts are not your thoughts, neither are your ways my ways, says the Lord. For as the heavens are higher than the earth, so are my ways higher than your ways and my thoughts than your thoughts."

"This too shall pass."—The Bible
VERDICT: Fake
St. Teresa of Avila did say, "All things are passing; God never changes," but it is not a biblical verse. A similar thought can be found in Paul's second letter to the Corinthians, in which he reassures his audience that they are "treasures in earthen vessels" that are being renewed daily by faith in the risen Jesus. Even if they are afflicted, it will be compensated by a future resurrection to glory. He writes:
"For this slight momentary affliction is preparing for us an eternal weight of glory beyond all comparison, because we look not to the things that are seen but to the things that are unseen; for the things that are seen are transient, but the things that are unseen are eternal" (2 Cor. 4:17-18).
 "Spare the rod, spoil the child."—The Bible?
VERDICT: Close, but not quite
This appears to be a paraphrase of Proverbs 13:24, "He who spares the rod hates his son, but he who loves him is diligent to discipline him." The emphasis of the verse is on loving a child by providing him the discipline he needs. Although the use of corporal punishment was common in the ancient world (and still is in many places today), the truth of this passage is not diminished if a parent chooses to use noncorporal forms of discipline."
Love & truth,
Matthew