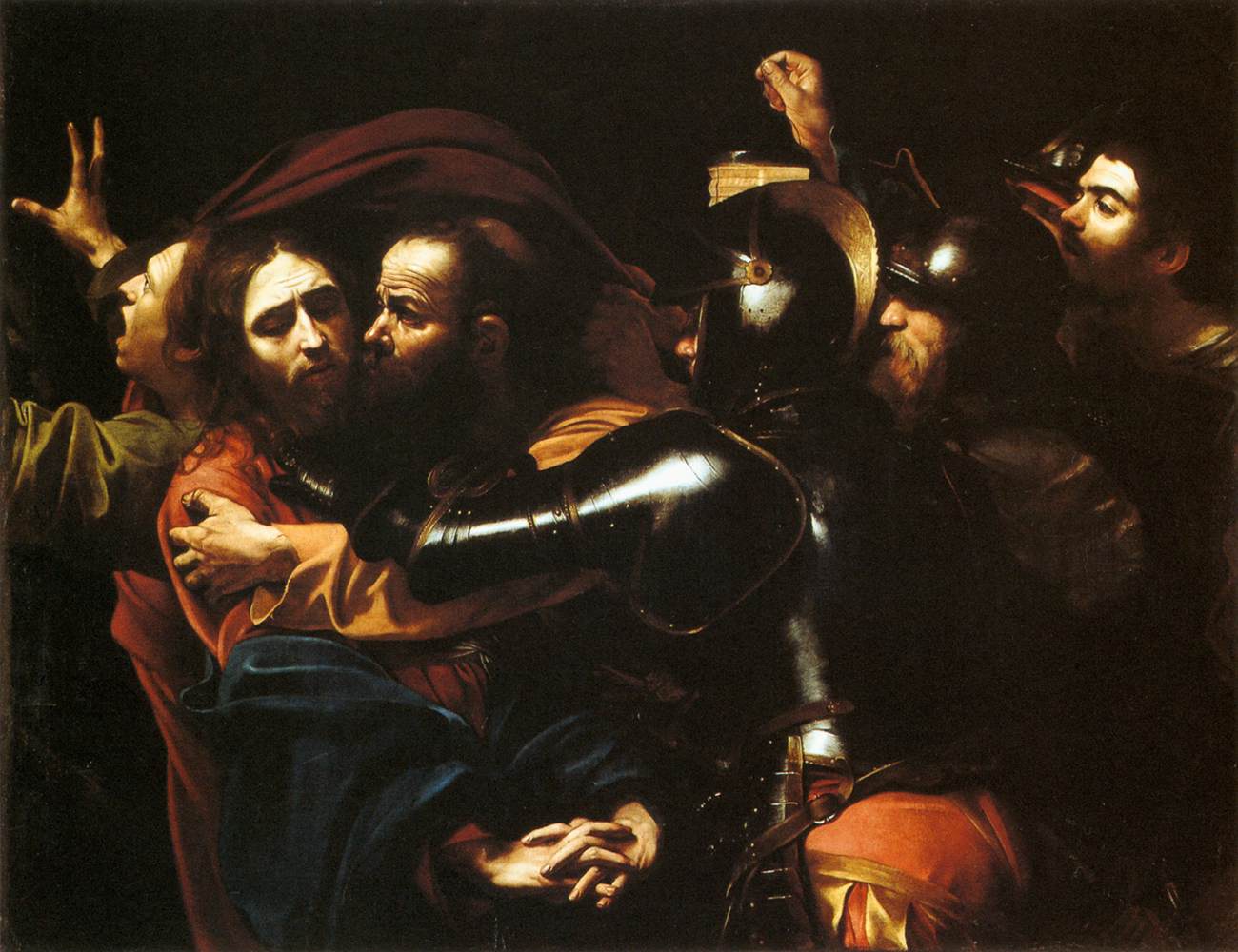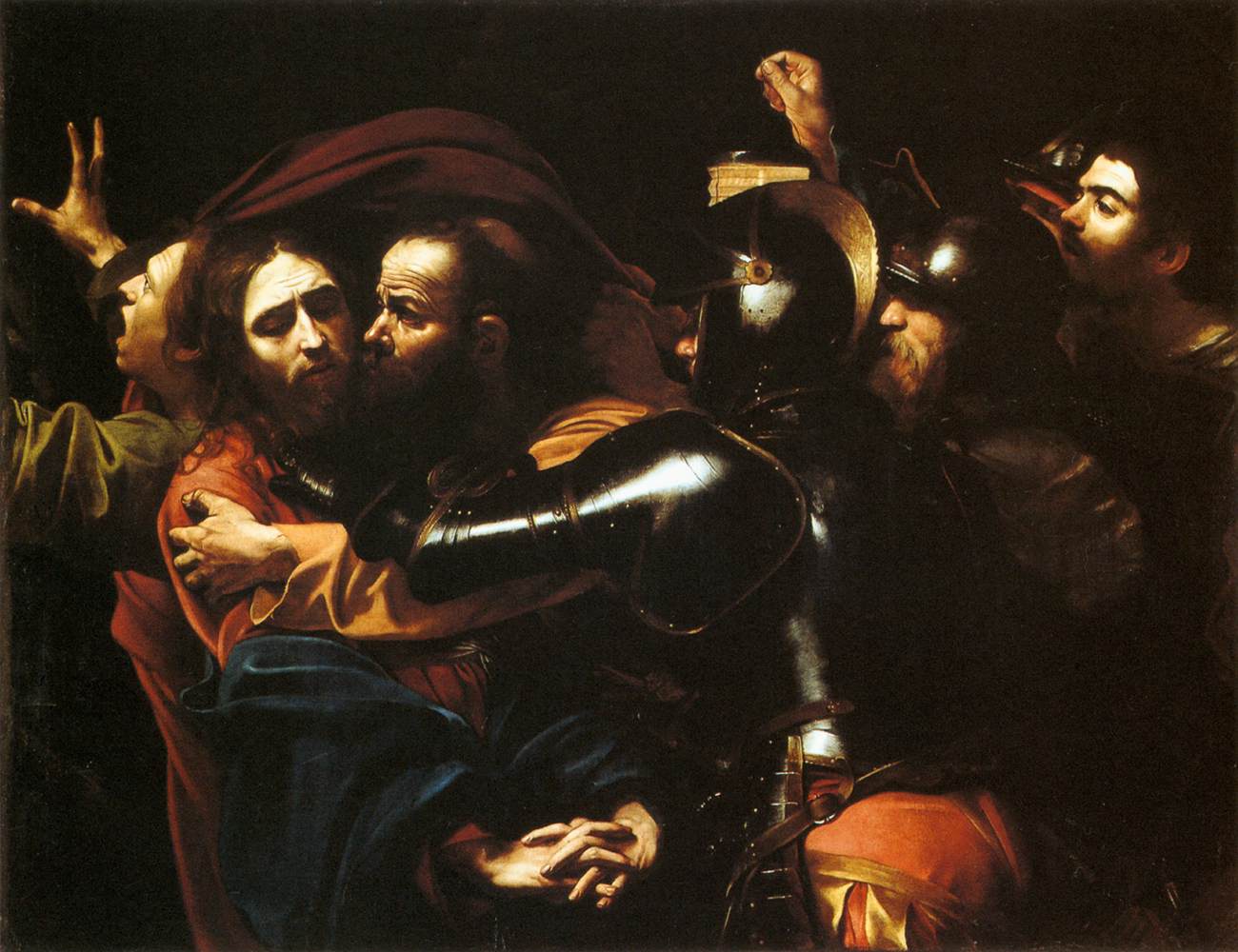 -"Taking of Christ", Caravaggio, c. 1602, oil on canvas, 133.5 cm × 169.5 cm (52.6 in × 66.7 in), National Gallery of Ireland, Dublin
We are all betrayed at some point(s), in some way(s), in our lives. We even betray ourselves; granted, hopefully, optimistically, in an unconscious way. We certainly betray others, consciously or not.
"There are two great betrayals in the Passion of Christ by two of Christ's very apostles: Judas and St. Peter. Only one now has the title "saint" before his name.
Why did Judas betray Christ? It was not a spontaneous decision, but had a long-built foundation. He had been defrauding the poor, deriding Mary's gift of perfumed oil. Judas sought out the Jewish authorities to ask their price for his betrayal; he was not recruited. Only after all this did "Satan enter into him" (Jn 13:27).
This was all at Judas's initiative, and the foundation for betrayal had been laid long before. When Christ named Judas as his betrayer, via a shared morsel of bread, Judas asked, "surely it is not I?" And Jesus replied, "you have said so." Judas chose this; he had been working towards this choice for a long time. Judas said so, not Jesus.
What about the other betrayal, that of Peter? Peter sinned in three moments of weakness and cowardice. His good intentions, shown at the Last Supper, fell away in three acts of denial. Like Judas, he turned traitor. But unlike Judas, Peter had not laid a foundation of unfaithfulness; there was only original sin and human weakness. Peter's will to sin was his own initiative, but a spontaneous and unplanned initiative.
Betraying Christ is only too common: "all have sinned and are deprived of the glory of God" (Rom 3:23). But some men repent and are raised back to spiritual life, while some abide in the darkness of death. A crucial difference between Peter and Judas was the foundation in their hearts that supported either good or evil, built by many acts over a long period of time.
When we sin, does it rest on a foundation for sin or for repentance? Today, on Spy Wednesday, the plot is set in action that will end in one way on Good Friday and in another way during the Easter Vigil. We know that there will be heroism and tragedy and cowardice and redemption, and that the foundations built in the secret places of men's hearts will be made known. It is a drama of which we are not spectators, but participants. Ask yourself then—have you followed Judas or Peter? What foundation are you building in your heart?"
Love, & repentance, true contrition to those I have betrayed & to my God,
Matthew