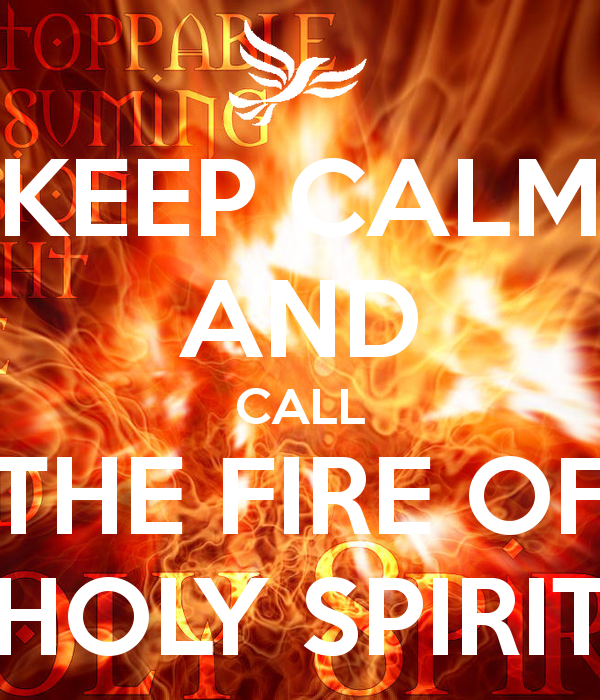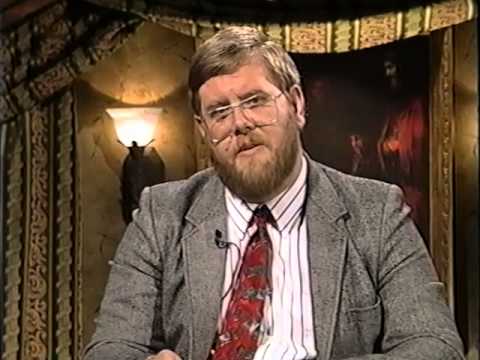 -by Mark Shea, former Baptist and now Catholic apologist
"The good news about the Catholic Church," said a friend of mine "is that it's like a big family."
"The bad news about the Catholic Church," he continued, "is that it's like a big family."
A basic fact of life is that the same Body of Christ that is the sacrament of salvation, the fountain of so many graces, the home of so many amazing and wonderful people, so much healing, so much beauty, and the glorious treasury of saints to whom we owe so much…that same Church is the scene of incredibly devastating hurts dealt out by traitors, perverts, scoundrels, monsters, selfish jerks, liars, grasping careerists, Pharisees, libertines, and fools.
Just about everyone has a story to tell: the scheming chancery functionary bent on inflicting economic harm on some struggling Catholic self-employed businessman; the priest who was an insulting, despair-inducing buffoon in the confessional; the sexually abusive cleric and the bishop who protected him; the Church Lady with her petty hurtful gossip; the jackass who poses as the uber-pious Catholic while he cheats on his wife; the nun who shamed and scarred the little girl in third grade; the crazy mom who destroyed her kids lives while yakking about God, dragging them from one quack visionary to the next and then running off with the priest; the liturgist who decided the mandate was not "Feed my sheep" but "Try experiments on my rats"; the Catholic schoolteacher who destroyed your shot at college because she was a vindictive psycho who hated males.
It is, in fact, a story as old as the New Testament. Jesus' story is, after all, a story of betrayal. It's easy to forget that Judas was, at one time, a friend of Jesus'. And so one of the great psalms of the Passion records the messianic sufferer lamenting, "Even my bosom friend in whom I trusted, who ate of my bread, has lifted his heel against me" (Psalm 41:9).
Nor did the other apostles always present a sterling example of loyal friendship. They fought amongst themselves about who was the greatest, even as Jesus was celebrating the Last Supper and warning of his betrayal (Luke 22:24). James and John elbowed each other for a coveted spot at Jesus' left and right hands, and even sent their mom to run interference for them as they jockeyed for position (Matthew 20:20-24). Peter, who had massive failings of his own when it came to denying Jesus and chickening out in a pinch, was also frustrated by Simon Magus, a baptized Christian who saw Jesus as a potential source of super powers and who tried to buy Peter off (Acts 8:9-14).
Similarly, Paul has to write on a number of occasions to express his exasperation, not with persecuting pagans outside the Church, but with his own fellow Christians within it. "I am astonished that you are so quickly deserting him who called you in the grace of Christ and turning to a different gospel" he tells the Galatians, adding later (of those Judaizing Christians who were tempting the Galatians to abandon the gospel and return to salvation by circumcision): "I wish those who unsettle you would mutilate themselves!" (Galatians 5:12). (It's been a while since a bishop blurted out in frustration that he wished members of his flock would castrate themselves.)
In various letters, Paul complains about Christians getting drunk at their agape meals, embarrassing the poor, having relations with their stepmother, rejecting the resurrection, getting puffed up with pride, refusing to work since Jesus was coming soon, and rejecting himself as an apostle since was not one of the original Twelve. Indeed, for all the abuse and beatings Paul got at the hands of both Jews and pagans, the greatest pain and frustration he felt was at the sheer ingratitude and hostility he received from fellow Christians, a fact easily verified from 2 Corinthians 10-13, in which the apostle "vents" (as they say these days) about the exasperation he feels at having to establish his bona fides as a "real" apostle to the spouting popinjays at the Church in Corinth who were simultaneously undermining all his hard work—work done at the cost of beatings, shipwreck, stoning and abuse—while leading the thankless Corinthians away from apostolic tradition. Paul practically pioneered the discovery of many a Catholic saint since that no good deed goes unpunished.
And all this sets the stage for a rich and colorful pageant of Catholic history in which Catholics drive each other crazy, hurt each other, lie to each other, cheat each other, make war on each other, rape each other, and kill each other. And by this, I mean Catholics from every walk of life. You can find everybody from Pope to dog catcher in the rogue's gallery: clerical, lay, male, female, young, old, black, white, unlettered ruffian, cultured scholar, foreign, and domestic. No wonder Paul has to exhort us to bear with one another (Colossians 3:13) and Jesus tells us to forgive one another. It's easy to forget that these instructions are not some platform for general social reform in which saintly Christians march out and show a barbarous world of buffoons the True Path.
Rather, the instructions to bear with and forgive one another are given to Christians first, because we need to hear them first. The New Testament documents are meant to be read in Christian assemblies of worship and are calculated to help Christians get along with each other. They were not written for classes on Civilizational Uplift to be taught by Holy Christians to a rabble of unwashed pagan thugs. Nor were they written for Christians to study in a class on "how to endure persecution from non-Christians" (though a few remarks here and there do, indeed, instruct Christians on how to cope with persecution from non-Christians).
On the contrary, the command to forgive—a command so crucial that it is the only part of the Our Father on which Jesus comments (warning "if you do not forgive men their trespasses, neither will your Father forgive your trespasses" (Matthew 6:15))—frankly presupposes that the Church is the rabble of sinners who hurt each other before it is the communion of saints that reaches heaven.
Because of all this it's worth looking at some of the biblical principles by which the Church orders its life for when its member don't act like saints. In a world of pain infliction like ours, it's easy to leap to a variety of conclusions that can hurt rather than help our faith and our obedience to Jesus Christ. We can assume that the person who hurt us meant to hurt us. We can assume that the hurt is proof the person is not really a Christian and is bound for Hell. We can assume the sinner is acting with the power and the authority of the Church (a particularly easy assumption when the sinner is a cleric). We can assume the hurt is proof that we "had it coming". We can assume the hurt is proof the entire Catholic faith is a fraud. We can assume the hurt is proof Jesus Christ is a fraud. We can assume the hurt is proof the existence of God is a fraud.
Because of our tendency to draw unwarranted conclusions from the pain Catholics cause each other as they bonk into each other in the hurly burly of life, it's wise to think about such matters and plan ahead for the moment when (not if) somebody in the Church hurts you.
The Mark Twain Principle
The first and most sensible thing that Catholics can do is not borrow trouble by presuming the worst right off the bat. Mark Twain said we should never attribute to malice what can be sufficiently explained by stupidity. His humorous point, of course, is that while there certainly are deliberately hurtful acts, an awful lot of what we do to one another is caused by ignorance and can even have a good-hearted intention behind the misfire if we can get past our pain to see it. The child who tries his best to be nice to the neighbor lady and ends up saying, "Gee, for a fat lady you sure don't sweat much!" may deeply hurt with his words, but he does, after all, mean well. So our tradition counsels us to always assume the best first. With each pain we encounter, we have to develop the habit of asking "Was this grave? Did the person who did it have freedom? Did they understand what they were doing?" This spells the difference between excusing and forgiving. A lot of evil done us doesn't even rise to the level of a sin. So we excuse the person who steps on our toes, or the verbal klutz who means to compliment us but winds up saying "You're a lot smarter than I thought you were."
Cultivate a 70 X 7 Habit
Of course, not all evils are excusable. Sometimes people commit actual sins against us. They fail to render the love or justice we were properly owed. They cut in line. They steal our stuff. They cheat us. They cheat on us. They abuse us. Whether by action or by failure to act, they knowingly and willingly hurt us. What then?
The command of Jesus is famous—and scary: "And whenever you stand praying, forgive, if you have anything against any one; so that your Father also Who is in heaven may forgive you your trespasses" (Mark 11:25) Peter, standing at the head of a long line of Christians who couldn't even begin to imagine what Jesus really meant by that, summoned his magnanimity to its height and suggested that instead of the rabbinic custom of forgiving people three times, perhaps we should go all out and forgive them seven times. Jesus countered, "Not seven, but seventy times seven" (Matthew 18:22). How many times must we forgive? Infinity. As many times as we are sinned against. And that forgiveness is to be extended "if you have anything against any one". No qualifications on whether or not they reciprocate or say they are sorry or show contrition.
The reason for this, of course, is for our good. Unforgiveness is, as has been famously observed, like drinking poison and expecting the other guy to die. To refuse to forgive is not to maintain power over our victimizer. It is to hand all power over to them and leave them in control of us for the rest of our lives and (if we let it destroy our souls with bitterness) possibly for the rest of eternity. In forgiveness, we hand the person who has sinned against us back to God, release them from our judgment and entrust them to the mercy of God. In doing so, we are set free from their power and can stand in the place of Christ the Beloved Son who likewise forgave and enjoyed—even on the cross—the love of God.
Don't Blame Yourself
The Christian tradition has a healthy habit of self-criticism enshrined in the Confiteor. We are sinners, it is true. At the same time, there can be a certain pathology in which we can blame ourselves for sins committed against us. The child blames himself because his uncle beat him. The abused woman says it's her fault that her husband gave her a black eye. The victim of priest abuse believes (and in some cases was shamefully told by ecclesial authority) that the abuse was their fault because they "asked for it". The Church's actual moral tradition, however, stands against this: the sinner is responsible for his sin, not somebody else. The victim of abuse needs to lay hold of Christ, the innocent sufferer, who did not say, "Maybe I had it coming". He knew he was innocent. But neither did he allow the injustice done him to conquer him with bitterness. He showed the way between self-blame and hatred of his victimizers: the way of love rooted in the knowledge that he was the beloved Son of God. You are likewise a beloved child of God and the sin committed against you is not a sign that you had it coming or that God is angry at you. It is a sign only of the fact that we live in a fallen world. United with Christ crucified, your suffering can even help in the redemption of the evil done you, and can be a way that God will defeat Satan's attack on you with a good that conquers and overwhelmingly triumphs.
Forgiveness Does not Mean Inaction
One great fear that can seize people is the mistaken notion that the command to forgive is a command to be passive—as though forgiveness means sitting on your hands while somebody gets away with fleecing you blind or beating you up because to oppose them would be "judgmental". In fact, however, the New Testament knew as well as we do that sometimes sins require action:
If your brother sins against you, go and tell him his fault, between you and him alone. If he listens to you, you have gained your brother. But if he does not listen, take one or two others along with you, that every word may be confirmed by the evidence of two or three witnesses. If he refuses to listen to them, tell it to the church; and if he refuses to listen even to the church, let him be to you as a Gentile and a tax collector. (Matthew 18:15-17)
Clearly, what Jesus has in view here is the twofold reality that sins and conflicts are going to arise within the Church and that his disciples need to find a way to deal with them effectively. For much of our day-to-day life, these problems are the equivalent of pin pricks and paper cuts in the body of Christ. Somebody sins. You show them their fault with mercy and charity. They repent. All's forgiven. You don't call your pastor because your husband left the toilet seat up. The bishop is not on speed dial to adjudicate how the monies from the parish bake sale will be distributed. Subsidiarity means that the people closest to the problem will, nine times out of ten, be competent to deal with the problem.
However, sometimes a bit more is required. So you call in a second opinion when your son is blowing off his schoolwork, making you and your spouse the united front who forbid the hike or the video games till the sin is remedied. Other times, the two or three witnesses may point out that there is blame to go around on all sides. On occasion, it may be necessary to bring a conflict to a pastor, such as with marriage issues, parenting issues, or some sort of struggle with how the school, or the finance committee are doing. A huge amount of our daily life never goes further than these levels of conflict and arbitration because most of us do not live epic lives of conflict that rocks the Church.
That said, of course, there are moments when some sin is so grave that ecclesial and even civil authority must be called in. A good rule of thumb is that ecclesial authority is necessary for ecclesial issues and civil authority should be contacted for issues in which the common good is threatened. So if your parish or Catholic educational institution is, for instance, fomenting rank heresy or open contempt for the faith, it may be time to contact the bishop. The trick, of course, is that very often the people most eager to make such calls are the people least qualified to do so. Every diocese has its wannabe Inquisitors who contact the chancery on a weekly or daily basis to complain that their parish sings hymns they don't like, or the priest does not elevate the Host as high as the Inquisitor thinks proper, or women are not wearing veils as they should or what have you. Bishops have a lot on their minds, so a good rule of thumb is to ask whether the thing I think of such burning importance seems to be of burning importance to other good and holy folk I know in the diocese. If they do not think it worth going to the mat for, say, having to sing the umpteenth chorus of "Anthem" at the family Mass, probably this is not the battle that needs to be fought right now. On the other hand, if there are really serious theological and liturgical abuses, the bishop needs to know.
With matters of civil law such as theft, sexual abuse and such like, the proper place to go is to the cops. As Paul says,
"Let every person be subject to the governing authorities. For there is no authority except from God, and those that exist have been instituted by God. Therefore he who resists the authorities resists what God has appointed, and those who resist will incur judgment. For rulers are not a terror to good conduct, but to bad. Would you have no fear of him who is in authority? Then do what is good, and you will receive his approval, for he is God's servant for your good. But if you do wrong, be afraid, for he does not bear the sword in vain; he is the servant of God to execute his wrath on the wrongdoer." (Romans 13:1-4)
So, for instance, to draw from the very stark and disastrous example of the priest abuse scandal, if a layperson has evidence that a priest has been harming a child, this is not a matter for internal discipline in the diocese. This is a criminal matter and the police should be contacted. It is not "unforgiving" to do so. It is an act of justice to the victim, an act of charity and protection for potential victims, and a work of mercy to the Body of Christ.
One temptation that faces us when a member of the Church sins against us is to conclude that the sinner is "not really a Christian" or that the whole thing—Church, Jesus, God—is a sham. As to the question of whether somebody who sins is "really a Christian", C.S. Lewis gives us a good perspective via his demonic correspondent Uncle Screwtape, who advises his nephew, the junior tempter Wormwood, on how to help sow the seeds of bitterness and pride in his human "patient" when he discovers his fellow Christians are all quite capable of sin:
All you then have to do is to keep out of his mind the question 'If I, being what I am, can consider that I am in some sense a Christian, why should the different vices of those people in the next pew prove that their religion is mere hypocrisy and convention?' You may ask whether it is possible to keep such an obvious thought from occurring even to a human mind. It is, Wormwood, it is! Handle him properly and it simply won't come into his head. He has not been anything like long enough with the Enemy(God) to have any real humility yet. What he says, even on his knees, about his own sinfulness is all parrot talk. At bottom, he still believes he has run up a very favourable credit-balance in the Enemy's ledger by allowing himself to be converted, and thinks that he is showing great humility and condescension in going to church with these 'smug,' commonplace neighbours at all. Keep him in that state of mind as long as you can.
Remember Why the Church is Called "Holy"
It will be noticed that throughout this article I have not confined the discussion to what the press typically means by "the Church": namely, the hierarchy and the ordained office. That's because, of course, the Church is all the baptized. When we speak of "the Church" hurting us and think only of the clergy we are taking a radically impoverished view of the Church. And this is of a piece with a general tendency to think of "the Church" merely as a sort of institutional structure. It's not. The Church is the Body of Christ. But what makes it the Body of Christ is not the Pope, bishops or priests. It's not the saints. It's not radical empowered laity full of progressive fervor bringing an antiquated institution into The Future. It's not properly observed liturgical rubrics. What makes the Church the Body of Christ is the Holy Spirit, Who is the soul of the Church. We say the Church is holy not because we are stone blind Kool-Aid drinkers who imagine Catholics never sin despite two thousand years of evidence to the contrary, but because, through thick and thin, the Holy Spirit continues to make it possible to forgive, heal, and be reconciled despite the worst wounds—the wounds we receive in the house of our friends (Zechariah 13:6)."
Lord, strengthen me against my own hypocrisy, which is daily.
Love,
Matthew