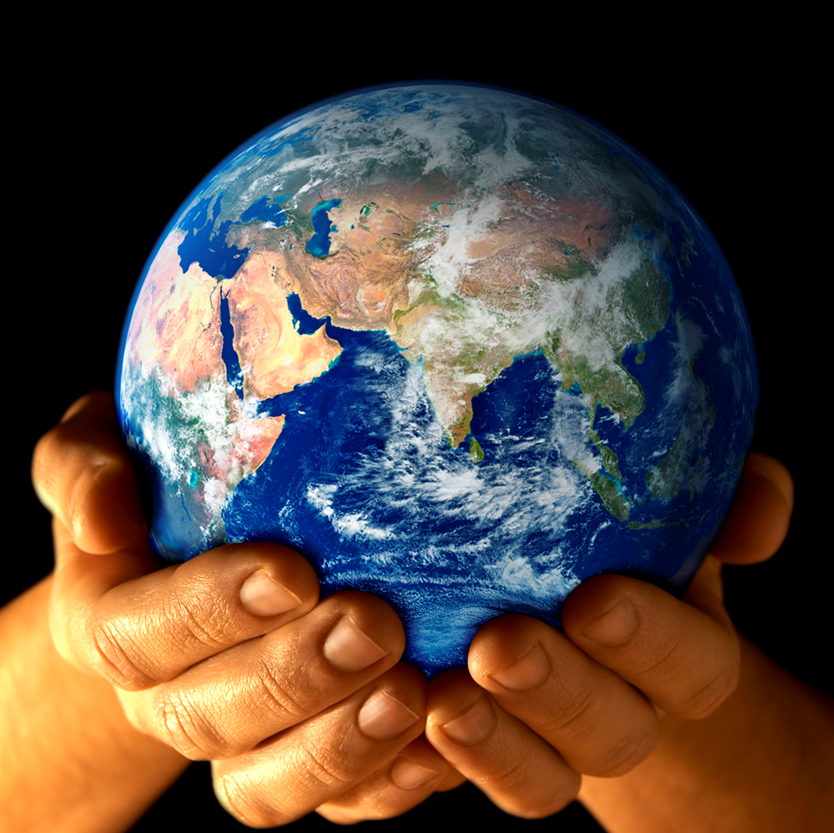 -by Nicene Guy
"Foxes have dens and birds have nests, but the Son of Man has no place to lay his head." (Luke 9:58).
Harboring the Harborless is sometimes referred to as "welcoming the stranger," and indeed it is referred to in this way by Christ Himself in his Parable of the Sheep and the Goats. As our communities—even at times parish communities—break down we all become anonymous strangers to each other. The simplest form of harboring the harborless is therefore to welcome a stranger, if not actually befriending him:
We can start in much simpler ways by welcoming the stranger – be he literally homeless or merely "checking out the parish to see if it would be a good Church home." In my experience, that's where we lay Catholics can be of huge assistance to the Body of Christ. Homelessness in one's own parish is an endemic problem in Catholic America. My family attended a parish for three years and, by the time we left, were just as anonymous to our fellow parishioners as when we first came. (Ed. I had a Lutheran roommate when I first moved to Chicago.  His name was Bruce.  We were both new to the area.  He asked if he could come to church with me.  He didn't feel like running the small Lutheran church gauntlet of interrogation.  He wanted to be anonymous.  I said, "We're ALL about anonymous!!!!)
The stories of aching loneliness I hear from average Catholics (and just people, in general, Catholic or not.  Soooooo many people, soooo much loneliness.  "Hi!!  My name is Matt."  Don't cost nothin'.  ) sitting as strangers in pews all over the United States are painfully familiar and painfully common. (Ed.  Catholic parishes, most, are not universally known for their hospitality.  Do your thing.  Leave.  Sometimes, even downright hostility to the unchurched.  We could do better here.  We could.  And, we should.  If we're SOOOOO excited about this Jesus fellow, why not?  We are excited, aren't we?  We're not just going through the motions, are we?  I mean, eternal life, the forgiveness of my sins, the adoption as a son or daughter of God, that's not a bad deal, right?  Got a better one?)  "Nobody knows my name. We have no friends here. I come to get my sacrament card punched each Sunday (Ed.  …and my receipt, the parish bulletin, that I attended Mass!  Gotta get your receipt!!!) but I have no living connection to this parish." These are things heard again and again in parishes around the country. It's the reason ex-Catholics are ex-Catholics. They don't leave the Church because they read "Call no man Father" and realized to their horror that priests were called "Father." That's the theological excuse that gets layered on later.
The real reason is, "I was desperately lonely and this Evangelical guy invited me to his church, and they welcomed me and gave me a place and knew my name and loved me."
Of course, harboring the harborless does go beyond welcoming strangers. I have already hinted at providing shelter in discussing clothing the naked. To some extent, this is what harboring the haborless means: housing the homeless. This work of mercy has in some way had the greatest impact on western civilization, because many religious orders took it seriously as a commandment to provide hospitality. The result was that monasteries often provided housing and care for road-weary travelers—many still do today. From these were developed hospitals (note the root) which in addition provided the work of visiting (caring for) the sick.
Others operate more or less as retreat houses, which provide a different kind of shelter: peace and tranquility in the midst of a noisy world. They give a chance to take shelter form the demands of everyday life and to reconnect with God (and for that matter with family). I do not know anybody who has come back from a monastic retreat complaining about the experience.  Ps 46:10.
And, to the extent that we have an extra bed (or couch) or even an extra guest room (or house), we have the opportunity to offer shelter to the shelterless. We might even go a step further by literally providing home space for a homeless person, though this takes a certain amount of trust that we may or may not have (and which may or may not be warranted).  (Ed. Mt 10:16.  Plain English:  DON'T be stupid!!!  Even while well intentioned.  The road to "    " is paved with good intentions!!!  I had a friend Lynne, murdered for her good intentions.  I speak from experience.)
Harboring the harborless (or welcoming the stranger) goes beyond "merely" providing a roof over someone's head, whether for a single cold night or for a longer period while they get their feet under them. It can mean sheltering the refugee (or the immigrant), which might even put one at odds with one's government [1]. It extends especially to those refugees who come seeking safety and asylum, as those who fled Cuba for Florida or Cambodia for California, or the Jews who fled Germany during the Third Reich. Most recently, it includes aiding those who are fleeing persecution from Mohammedan militant groups like ISIS or Boko Haram.
This brings up another important example of harboring the harborless—and providing asylum, albeit not political asylum. Battered women/children shelters provide a different kind of shelter, that against an abusive domestic situation. And Crisis Maternity Homes provide an especially important work of mercy, harboring a mother experiencing a so-called "crisis pregnancy." Such women are often unwed teens (or occasionally young twenties) whose families pressure them to murder their unborn children. Some of these young women have been thrown out of their homes by their own parents for choosing life, others have been forced to run away from home to protect their unborn children—whether from abortion-minded parents or abusive live-in boyfriends.  (Ed. or gay teens thrown from their parental homes…etc.)
Again, this work of mercy is sometimes referred to as "welcoming the stranger," and to some extent it is just that, even in the face of ingratitude from them. To again quote Mr Shea:
'Just because somebody is a victim doesn't mean he can't be a bad person, too. Hitler, after all, was a homeless person. It's easy, in the flush of excitement over conversion, to leap into a sort of Franciscan zeal for the leper, only to discover that the leper is a major jerk. That homeless guy you want to help may be homeless not because he's one of the wretched of the earth whom fate dealt a bad hand, but because he's a violent, unstable parasite who bites the hand that feeds him.  (Ed. …or on drug, or has serious mental illness and really needs professional help, not yours.) Sometimes, the bum suffers not from bum luck but from sitting on his sinful bum. Sometimes, it really is better for professionals to handle things than to assume that your sanctity will melt the heart of the guy who, if you but knew it, is wanted for rape in three states.'
Yet, all that said, we are still commanded to harbor the harborless. And there are ways to do it – even ways to do it via personal involvement and not merely by writing a check. For instance, some 20 years ago, a small non-denominational church in the north end of Seattle took it upon itself to start sponsoring refugees into the United States. I remember it well because it happened to be my church. Our pastor, working with a relief agency in the area, arranged to bring a refugee and his two children from Vietnam. They had walked through Pol Pot's Cambodia, and the children had seen bodies stacked like cord wood. They came here in the early 1980s and subsequently brought their mother and sibling here when they got established. We also sponsored two men from Ceaucescu's Romania (and then their families) and a family from Communist Poland.
This means that harboring the harborless does in fact tie into some of the spiritual works of mercy: bearing wrongs patiently, which I have already discussed, and forgiving offenses willingly. Whereas bearing wrongs patiently means to tolerate offenses committed against us for the sake of the other person, to forgive those wrongs means to not hold them against that other person. This we are implicitly commanded to do; that is, we specifically pray that we will do this every time we utter the prayer taught us by the LORD: "Forgive us our trespasses, as we forgive those who trespass against us."
The converse of this prayer would simply be, "Do not forgive us our trespasses as we fail to forgive others theirs against us." The Lord makes this even more explicit when He tells us that if we forgive others, then God will also forgive us (Matthew 6:14). Moreover, "For our sake, He made Him to be sin Who knew no sin, so that in Him we might become the righteousness of God" (2 Corinthians 5:21). This is a momentous thing, that Christ took on human flesh and human nature (…in ALL things, but sin) in order to conquer sin and death—and that by so doing, He freed us from them. This freedom is such that we could be forgiven by God, but also by each other; in other words, because we are free from the final effects of sin, we can therefore also forgive (…and free) one another, and this forgiveness becomes more than a dead and empty gesture.
One distinction can be made here. We can extend forgiveness, but it must be accepted, too. Forgiving another's trespasses against us heals us of the need to hold on to these offenses, but the other person must accept that forgiveness to move on himself. He must repent of his sins to be truly released from them, otherwise they will retain their grip on his soul.  (…for all eternity.  Recall, you Dickensonians, Jacob Marley, and his chains and coffers!!!)
We are not our sins. (There is a saying:  "The Devil knows our name, but calls us by our sins.  The Lord knows our sins, but calls us by name.)  The Catholic convert from atheism Leah Libresco writes that:
'To forgive someone is not to sanction or endorse the previous transgression. And it's not a prerequisite that the person forgiven have acted in good faith or in the service of some competing good. The pope could just as easily forgive an assassin (as, indeed, he did), but his act of charity wouldn't leave us saying that the whole attempted assassination was morally negligible.'
Otherwise, we're selling forgiveness short. We're saying it can only be extended to the people who aren't really bad at all; it's more like the perfunctory "Sorry!" "'Sokay" when you bump into someone on the subway…
When we forgive someone, we acknowledge sin as sin without essentializing it. The forgiveness the pope would offer would be removing the Homeric epithet of "the oathbreaker Cardinal" or "the assassin Mehmet Ali Aǧca" and restoring us as "the child of God, who broke an oath."
Sin is something we do, not something we should give up and say we are. (God don't make no junk!)  Seeking forgiveness begins when we recognize and detest our sins (…and THAT is NOT always easy to do!!!!!  I LOVE my sin!!!!!!!  I really do!!!!  What?  I'm sinful, not insane!!!!  Where's the attraction, the temptation, if not?  I have to pray and pray and pray and pray and pray and study and read and read and reread the Church's teaching on the matter to see my actions for what they truly are, I do, ALL the time! I am VERY keen to deceive myself.  The truth HURTS!!!!  But, that is not an excuse from the truth!!!!  Ask any Jesuit.  They can smell it, sense it, Jesuit mystique, on me before I enter the room.  And, then come out the spiritual dental tools!!!!  YUCK!!!!  Damn!  Damn!  Damn!  Damn!  Praise Him!!!!  I believe in grace!!!  And, the power of grace!!!  THANK YOU, Jesuit Fathers, for NOT allowing me to shirk the TRUTH!!!!  THANK YOU!!!! Keep up the good, holy work!!!!  The world, and I, NEED YOU desperately!!!!  THANK YOU!!!!  Did you ever try to bargain or negotiate morality with Jesuit????!!!!  NOT an ez sell!!!!  NOT ez!!!!  Can't blame a sinner for trying???!!!  YES, YOU CAN.), and is extended when a friend agrees with us, and shows us that it's possible to loathe them (our sins) and love us.
Thus, an essential part of forgiving sins, the part which makes it truly an act of mercy (and of sacrifice) is that we recognize the person as distinct from his sins. The sins we must hate, for they are hateful in God's sight, but the sinners who commit them are fellow men like us: these we must love, because as men we too are sinners. Then all sins can be forgiven (if repented), or at least borne with when not.
—Footnotes—
[1] As Mark Shea notes, the Church and the government are not necessarily always called to do the same thing. The Church must harbor the harborless, even as the government must at times set immigration policy which leads to the deportation of those same "harborless." I would add that the Church should then co-operate in this deportation process even while otherwise harboring an illegal, unless there is a very good reason to not cooperate (meaning the person risks persecution or death or unjust imprisonment etc. if deported; in short, if deportation means destroying a family or if the refugee has legitimate claims to asylum).
Love, and always in need of His mercy,
Matthew