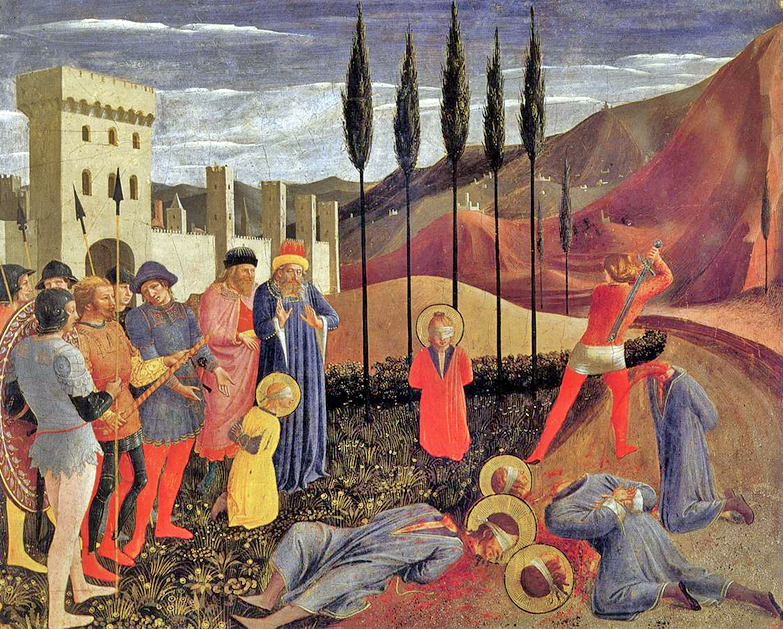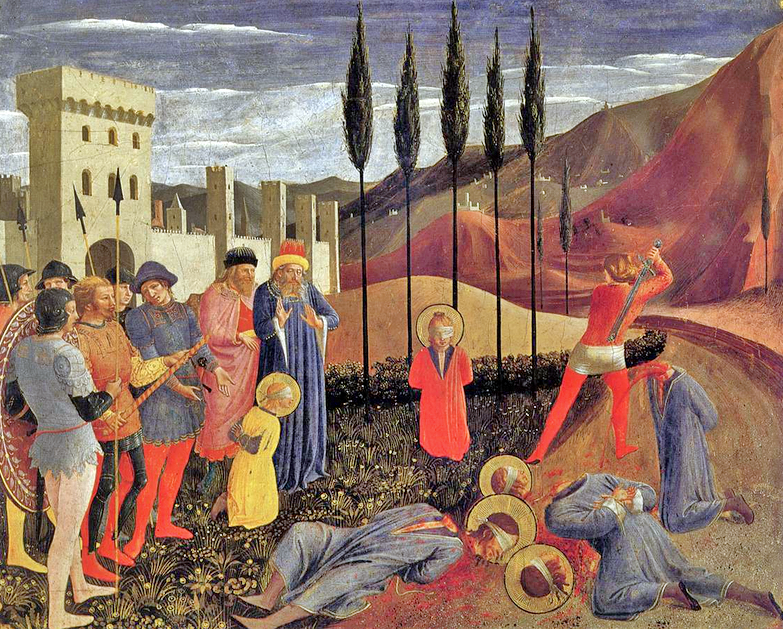 "But whatever were gains to me I now consider loss for the sake of Christ.  What is more, I consider everything a loss because of the surpassing worth of knowing Christ Jesus my Lord, for Whose sake I have lost all things. I consider them garbage, that I may gain Christ and be found in Him, not having a righteousness of my own that comes from the law, but that which is through faith in Christ—the righteousness that comes from God on the basis of faith.   I want to know Christ—yes, to know the power of His resurrection and participation in His sufferings, becoming like Him in His death, and so, somehow, attaining to the resurrection from the dead." -Philippians 3:7-11
All sin is a failure to be convinced of the Truth OR a failure of believing that it is true.
The consequences of sin are twofold, eternal and temporal. By sin a person incurs the guilt of offending God and loses God's friendship and his right to the inheritance of eternal happiness. Absolution remits this guilt and loss. The second consequence of sin is chastisement, either here or hereafter, for violating God's ordinances. This chastisement must be satisfied by penance here or atonement in purgatory. The penance that the priest gives in confession is imposed in the hope that with the proper disposition of the penitent it will satisfy for the temporal chastisement due for the sins confessed. The penance imposed may not, however, adequately satisfy for the chastisement due the sins; hence it is customary for penitents to voluntarily do various works of satisfaction for their sins, although absolved. The Church by its seasons and practices of penance reminds the faithful of the need of doing penance outside that imposed in the confessional.
-from Catholics Come Home, Sacrament of Reconciliation
1. Confession helps us to better "know thyself."
St. Augustine and countless other saints and doctors of the Church talk about the importance of knowing ourselves well. Through coming to know ourselves better, we realized how fallen we are, and how badly we need God's help and grace to get through life. Frequent Confession helps remind us to rely on God to help rid us of our sins.
2. Confession helps us overcome vice.
The grace we receive from the Sacrament of Confession helps us combat our faults and failings and break our habits of vice much more easily and expediently than we could otherwise do without the sacramental grace.
3. Confession brings us peace.
Guilt from the sins we commit can make us feel all mixed up inside and cause us to lose our peace and joy. When we hear God's forgiving words to us from the lips of the priest in Confession, a burden is lifted off our shoulders and we can again feel the peace of heart and soul that comes from being in a good relationship with God.
4. Confession helps us become more saintly, more like Jesus.
Jesus was perfectly humble, perfectly generous, perfectly patient, perfectly loving—perfectly everything! Don't you wish you could be as humble, generous, patient, and loving as Jesus? Saints throughout history have felt that way too, and they have frequented the Sacrament of Reconciliation to help transform them into people who are more like Christ. Little images of Christ—that's what saints are!
5. Confession makes our will stronger.
Every time we experience the Sacrament of Confession, God strengthens our will and our self-control to be able to resist the temptations that confront us in our lives. We become more resolute to follow God's will and not our own whims.  His Grace Abounds!!!  I have experienced, benefited, and am sincerest witness to His merciful Love!!!  Ask, knock, seek for the strength to resist temptation, or to do any other holy work possible, YOU WILL RECEIVE IN SPADES!!!  A BOUNTIFUL HARVEST OF GRACES, OVERFLOWING, PACKED DOWN, SOLID.  MERCY!!!!  HAVE FAITH!!!  BE STRONG!!!!  BE NOT AFRAID!!!!  HIS LOVE ENDURES FOR AGES UPON AGES.  AMEN!!!!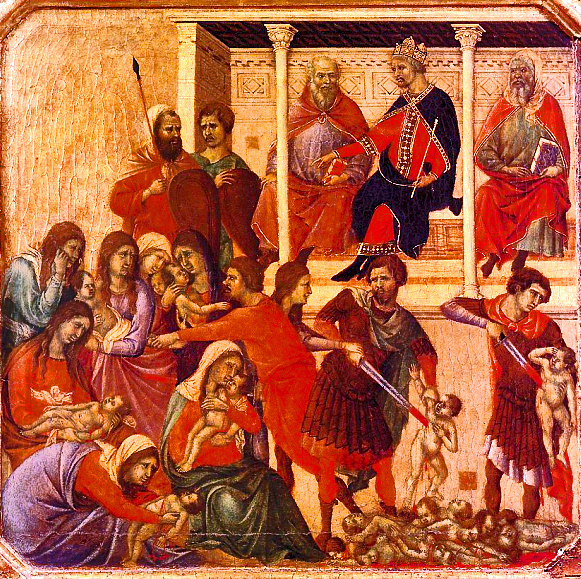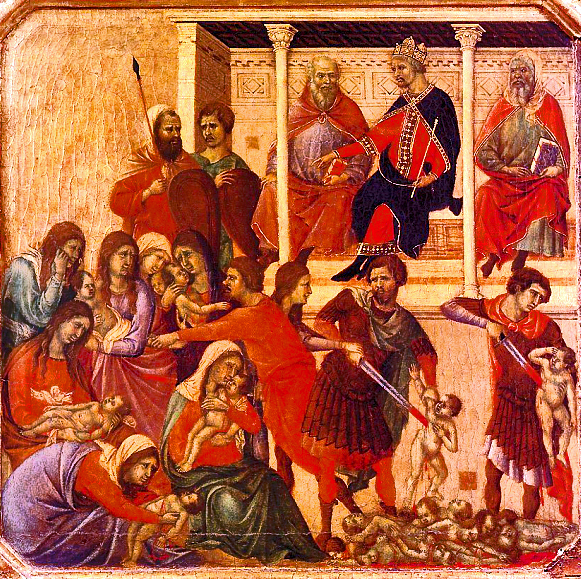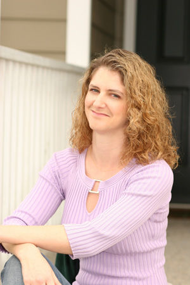 -by Cynthia Stewart
Suffering and evil are distinct and yet interrelated concepts in Catholic thinking. Ultimately, the fall of humanity is the cause of all suffering. Humans were created to exist in harmony with God, but instead they chose the path of disobedience, which brought suffering and death into the world. Catholics believe that while humans have the free choice to disobey, they can never find true joy and peace except in harmony with and obedience to God. As St. Augustine says so eloquently in his Confessions, "Our hearts find no rest until they rest in You."
In the Catholic view, human action is not the only cause of suffering: while God as the source of all goodness can never act in a manner that is evil, God may send suffering to open the hearts of those who have refused to hear God's call. In their pride and complacency, humans think that they need neither God nor the grace God offers, but tragedy, sorrow, and suffering can lead to transformation. Because this world is prelude and preparation for the afterlife, even a life filled with suffering is useful if it causes the person to turn to God and accept divine grace. This, Catholics believe, is a central fact of existence: that God uses everything, even suffering, to call people back to God.
The Catholic Church teaches that with their limited vision humans do not have the ability to see all the consequences of actions and events, and something they recognize as evil may also be the impetus for great good to occur: God is able to bring good even out of the evil that humans commit. When Catholics look at a troubled history that eventually led to a better situation, they recognize the hand of God drawing the whole process to a happy conclusion. In fact, this is the lesson of the felix culpa, the happy fault: human sin brought suffering into the world, but it also paved the way for God's incarnation to occur. The evil remains evil, but the good that God causes to flow from it is greater still. According to St. Augustine, even this perception of good coming from evil is the result of a limited view: from the cosmic, eternal perspective of God, everything is ultimately good because God uses everything in the service of goodness.
Catholics distinguish between physical evil and moral evil. Physical evil is simply a lack of perfection: all of creation moves toward ultimate perfection in the coming kingdom of God, but nothing on earth yet achieves it. Moral evil is the greater issue, one that is all-pervasive in this world. It is moral evil to which the Church's Catechism refers when it says, "There is not a single aspect of the Christian message that is not in part an answer to the question of evil" (309). Yet moral evil, too, is simply a lack of perfection-in this case, perfection of the human will.
Just as God has not created a world of physical perfection, saving that for the coming kingdom, so too God has not created a world of moral perfection in which people do not have the ability to sin. St. Augustine explained that God is the source of everything that exists, and everything God created is good. Evil is the absence of good, so therefore it must not have real existence. It is instead a lack, the absence of good. God created humanity, Lucifer, and the rebellious angels as beings of goodness, but also endowed them with the freedom to choose their paths. They chose to turn away from the good, and in doing so their capacity for goodness was diminished. It is this lack, this diminishment, that is evil. Augustine's formulation has proven to be the most influential understanding of evil in the western Christian tradition.
When they speak of evil, Catholics often make reference to Lucifer, or the devil, who is called the Father of Lies. Lucifer's power lies solely in his ability to persuade humans to do his will, just as he persuaded the rebellious angels to follow him, and the result is just as disastrous. Lucifer is mirage and subterfuge, creating the illusion that following him will lead to happiness and light when all that will result is chaos and evil. He therefore causes evil, but only with the willing participation of humans utilizing their free will to choose diminishment of the good. He may be called the Evil One, but Catholic belief does not grant him the power to execute the evil he envisions. His power is very limited, his bid for predominance in heaven already thwarted, his final defeat already destined, just as the end of suffering and evil in the world to come is already destined."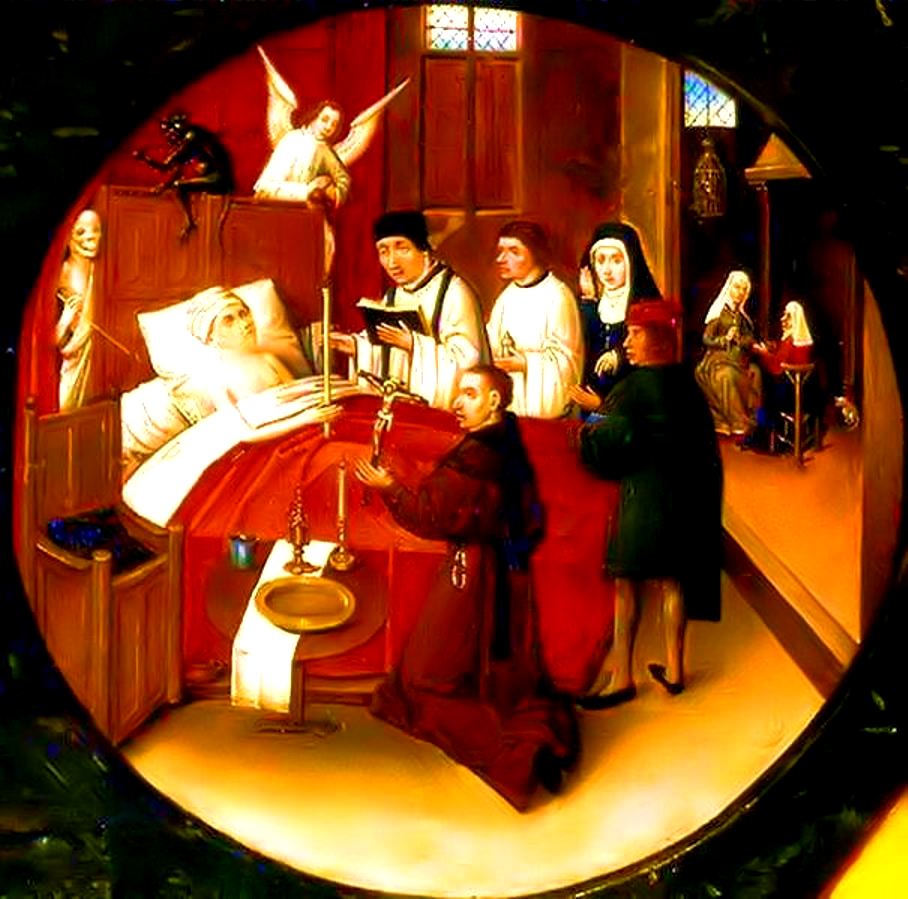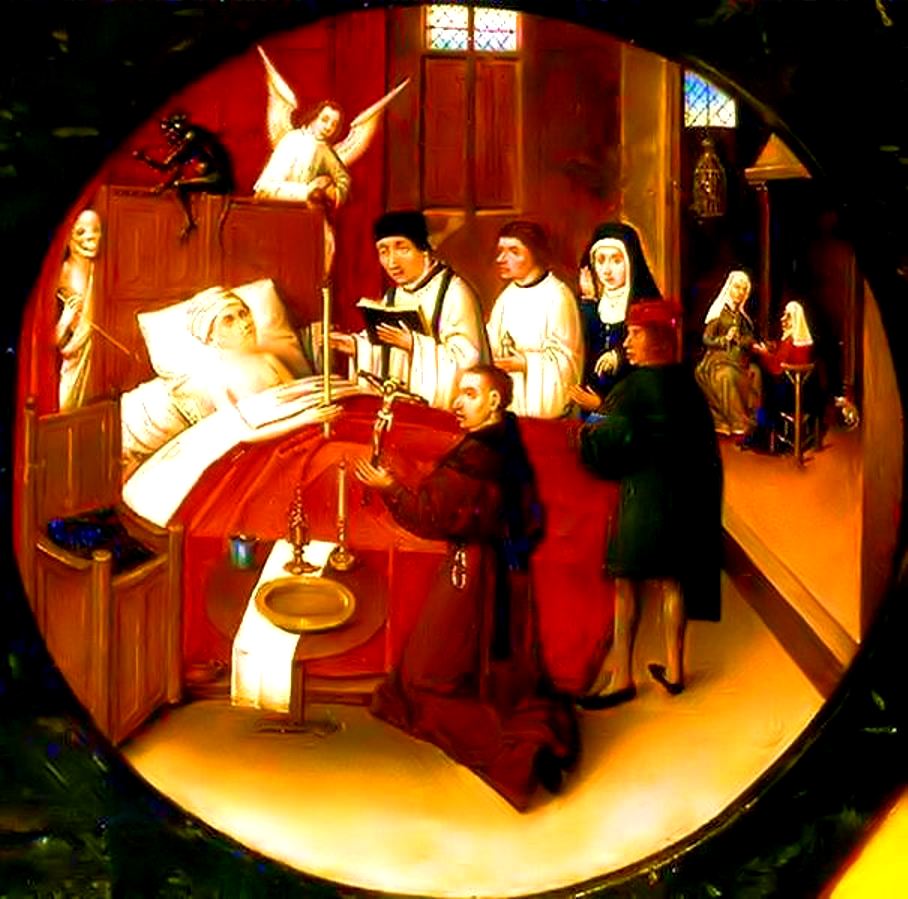 O Lord,
You are the everlasting God,
the Creator of the ends of the earth.
You do not grow faint or weary;
Your understanding is unsearchable.
You give power to the weak,
and strengthen the powerless.
Even the young will grow weary,
and will fall exhausted;
but those who wait for You
shall renew their strength,
and shall mount up with wings like eagles;
they shall run and not be weary;
they shall walk and not faint. Amen.
Adapted from Isaiah 40:28-31
"It is necessary to confess our sins to those to whom the dispensation of God's mysteries is entrusted. Those doing penance of old are found to have done it before the saints. It is written in the Gospel that they confessed their sins to John the Baptist [Matt. 3:6], but in Acts [19:18] they confessed to the apostles." –St Basil the Great (Rules Briefly Treated, 288 [A.D. 374])
Love,
Matthew