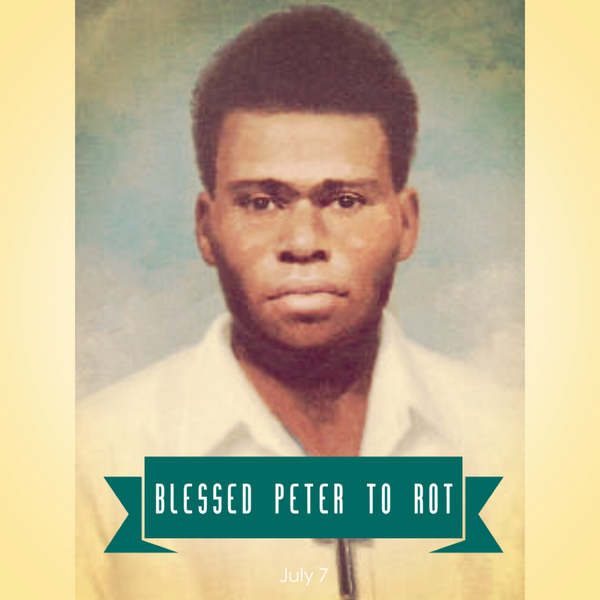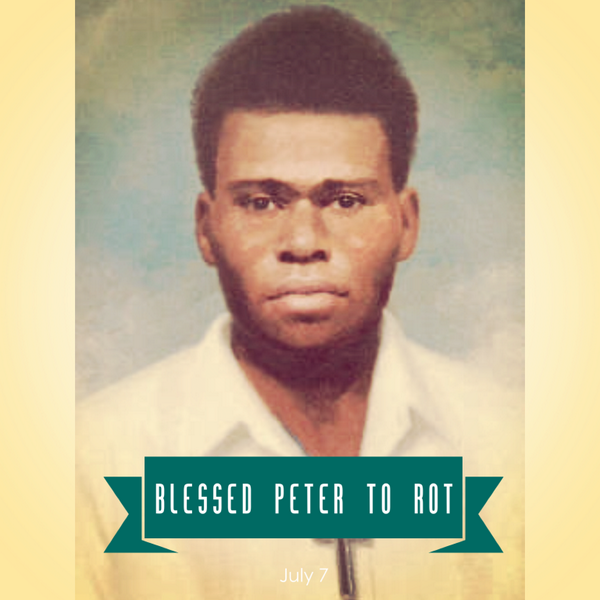 He was born in 1912 at Rakunai, a village on the Melanesian island of New Britain, today part of Papua New Guinea. His parents belonged to the region's first generation of Catholics. He was a pious boy and the parish priest thought that he should study for the priesthood, but his father, the village chief, felt that the tradition of Catholicism in the region was too short and none of the people were yet ready for the priesthood, so Peter became a catechist.  Most of the evangelization in the area was carried out by catechists, like Peter. He married Paula LaVarpit, from a nearby village on November 11, 1936 and they had three children.
When the local priest was forced to leave for a concentration camp, he said to Peter, "I am leaving my work in your hands.  Do not let them forget about God." Peter did just that. He and the other catechists helped to keep the Catholic faith alive. Peter learned some Japanese and was able to get along well with the Japanese Naval Authorities. But then the Military Police took over. They thought the Christians were praying for a Japanese defeat. Christian worship was forbidden, and a decree was issued that the people should go back to the ancient practice of a man having more than one wife. Peter publicly protested this, and harshly corrected anyone who considered it.
He organized prayer services, gave religious instruction, baptized children, preserved the consecrated Hosts and administered them to the sick and dying, and gave help to the poor. The Japanese had destroyed the church when they arrived, so Peter built a new one out of the branches of trees.
Peter was arrested when the Japanese Military Police found out he was organizing prayer groups and witnessing marriages. His family came to the prison every day to bring him food. Methodist and Catholic chiefs of different tribes tried to have Peter released, but could not. Peter told them, "Don't worry. I'm a catechist. If I die, I die for the faith."
After a quiet start, repression grew violent. The Japanese banned all Christian worship, public and private, and decided to reintroduce polygamy among the people. Peter was arrested in April or May 1945 and savagely "questioned" by officials. He was sentenced to two months in prison. A month before the Japanese surrendered to Allied forces in the Pacific, a Japanese doctor came and injected Peter with poison, stuffed his ears and nose with cotton wool, and held him down and suffocated him until he died.
An immense crowd attended Peter's burial, at which no religious rite was permitted. He has been increasingly revered as a martyr ever since that day.
"I am here because of those who broke their marriage vows and because of those who do not want the growth of God's kingdom." ~ Bl Peter To Rot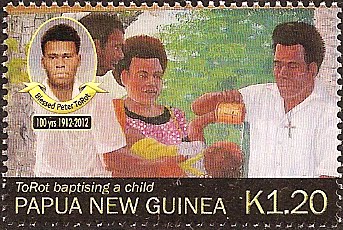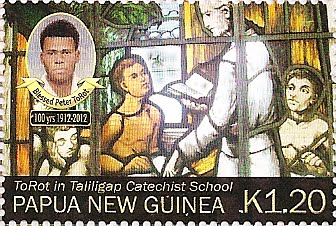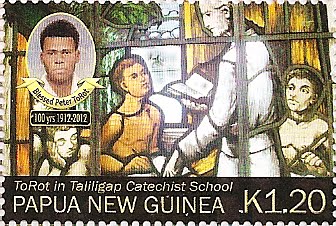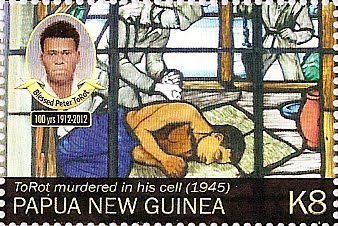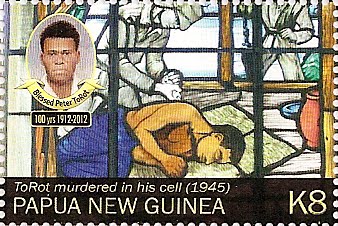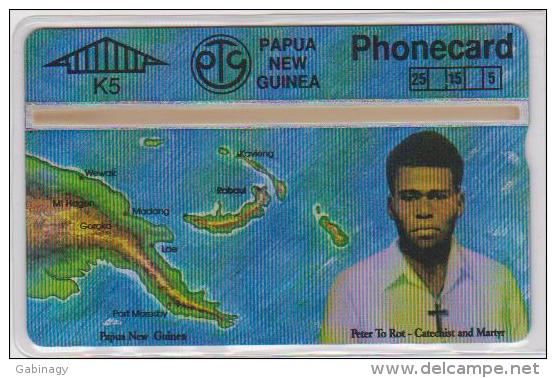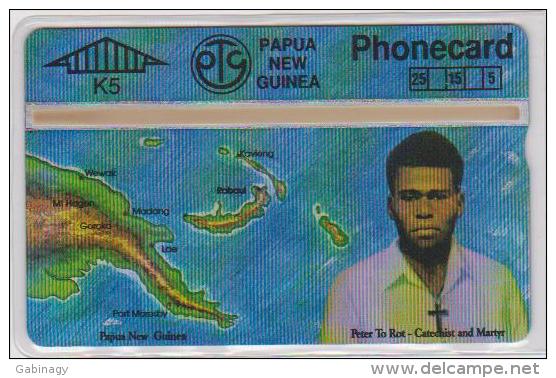 Love,
Matthew