I wish I could tell you, over the past eight years, Marie's story is unique.  It is not.  It is all too, too tragically familiar.  Dealing with evil is difficult.  But, as disciples, it is required.  The Catholic Church is an institution with a 400 year cycle time.
http://www.mariecollinsfoundation.org.uk/who-we-are/board-of-trustees/marie-collins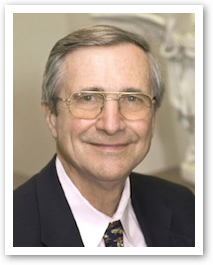 "The problem of evil is the most serious problem in the world. It is also the one serious objection to the existence of God. No sane person wants hell to exist.
When Saint Thomas Aquinas wrote his great Summa Theologica, he could find only two objections to the existence of God, even though he tried to list at least three objections to every one of the thousands of theses he tried to prove in that great work. One of the two objections is the apparent ability of natural science to explain everything in our experience without God; and the other is the problem of evil.
More people have abandoned their faith because of the problem of evil than for any other reason. It is certainly the greatest test of faith, the greatest temptation to unbelief. And it's not just an intellectual objection. We feel it. We live it. That's why the Book of Job is so arresting.
The problem can be stated very simply: If God is so good, why is His world so bad? If an all-good, all-wise, all-loving, all-just, and all-powerful God is running the show, why does He seem to be doing such a miserable job of it? Why do bad things happen to good people?…
If God is the Creator of all things and evil is a thing, then God is the Creator of evil, and He is to blame for its existence. No, evil is not a thing but a wrong choice, or the damage done by a wrong choice. Evil is no more a positive thing than blindness is. But it is just as real. It is not a thing, but it is not an illusion..
Second, the origin of evil is not the Creator but the creature's freely choosing sin and selfishness. Take away all sin and selfishness and you would have heaven on earth. Even the remaining physical evils would no longer rankle and embitter us. Saints endure and even embrace suffering and death as lovers embrace heroic challenges. But they do not embrace sin.
…The cause of suffering is sin. …
We are single creatures, not double: we are not even body and soul as much as we are embodied soul, or ensouled body. So the body must share in the soul's inevitable punishment, a punishment as natural and unavoidable as broken bones from jumping off a cliff or a sick stomach from eating rotten food rather than a punishment as artificial and external as a grade for a course or a slap on the hands for taking the cookies…
If the origin of evil is free will, and God is the origin of free will, isn't God then the origin of evil? Only as parents are the origin of the misdeeds their children commit by being the origin of their children. The all-powerful God gave us a share in his power to choose freely. Would we prefer he had not and had made us robots rather than human beings?…
The worst aspect of the problem of evil is eternal evil, hell. Does hell not contradict a loving and omnipotent God? No, for hell is the consequence of free will. We freely choose hell for ourselves; God does not cast anyone into hell against his will. If a creature is really free to say yes or no to the Creator's offer of love and spiritual marriage, then it must be possible for the creature to say no. And that is what hell is, essentially. Free will, in turn, was created out of God's love. Therefore hell is a result of God's love. Everything is.
No sane person wants hell to exist. No sane person wants evil to exist. But hell is just evil eternalized. If there is evil and if there is eternity, there can be hell. If it is intellectually dishonest to disbelieve in evil just because it is shocking and uncomfortable, it is the same with hell. Reality has hard corners, surprises, and terrible dangers in it. We desperately need a true road map, not nice feelings, if we are to get home. It is true, as people often say, that hell just feels unreal, impossible. Yes. So does Auschwitz. So does Calvary."
Please pray and ACT for the safety of ALL children!!!! Lord, be merciful to us ALL!!!!  Our Lady of Knock, Queen of Ireland, Mother of the Church, Mother of Christian Families, pray for us!!!
"…He shall come to judge the living and the dead…"
Love,
Matthew