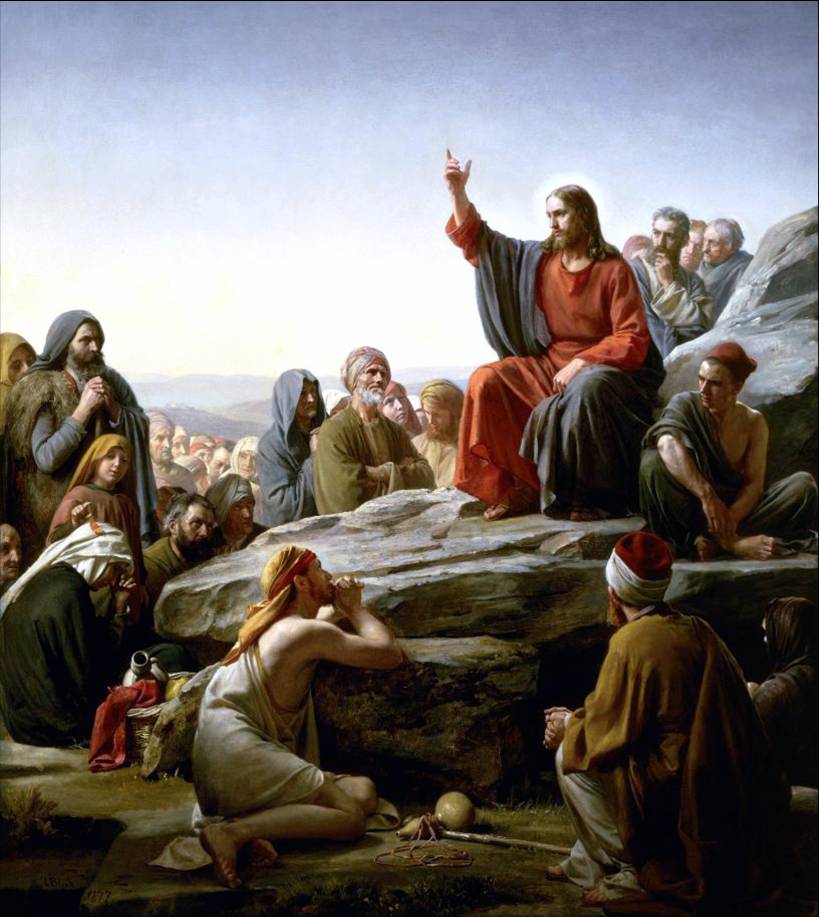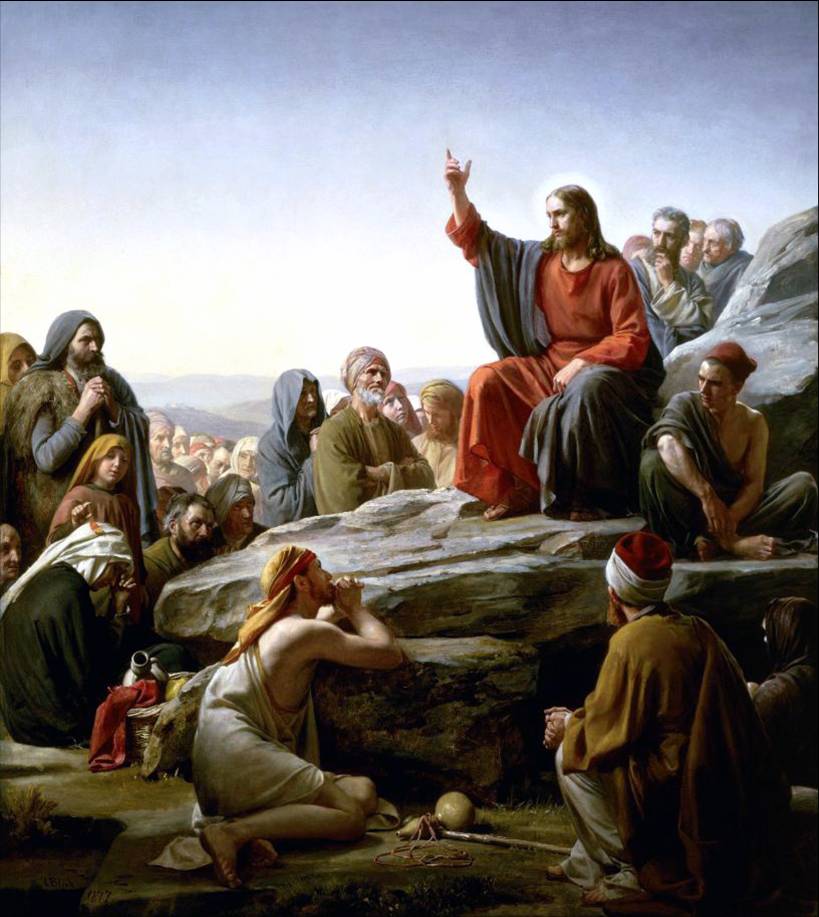 –Sermon on the Mount by Carl Bloch, 1877, oil on copper, 104 × 92 cm (40.9 × 36.2 in), Museum of National History at Frederiksborg Castle, Hillerod, Denmark
On February 23, 2012, Pope Benedict XVI made some comments to the priests in Rome that truly pinpoint the need for adult faith.
"One great problem facing the Church today is the lack of knowledge of the faith, 'religious illiteracy' . . . With such illiteracy we cannot grow. … Therefore we must reappropriate the contents of the faith, not as a packet of dogmas and commandments, but as a unique reality revealed in all its profoundness and beauty.
We must do everything possible for catechetical renewal in order for the faith to be known, God to be known, Christ to be known, the truth to be known, and for unity in the truth to grow."
"We cannot", Benedict XVI warned, "live in 'a childhood of faith.' Many adults have never gone beyond the first catechesis, meaning that 'they cannot – as adults, with competence and conviction – explain and elucidate the philosophy of the faith, its great wisdom and rationality' in order to illuminate the minds of others. To do this they need an 'adult faith.' This does not mean, as has been understood in recent decades, a faith detached from the Magisterium of the Church. When we abandon the Magisterium, the result is dependency 'on the opinions of the world, on the dictatorship of the communications media.'
By contrast, true emancipation consists in freeing ourselves of these opinions, the freedom of the children of God. We must pray to the Lord intensely, that He may help us emancipate ourselves in this sense, to be free in this sense, with a truly adult faith … capable of helping others achieve true perfection … in communion with Christ."
As reported by the Vatican Information Service – http://visnews-en.blogspot.com/2012/02/christians-need-to-understand-their.html
In his letter to the bishops of the Catholic Church, March 10, 2009, Pope Benedict XVI stated,
"In our days, when in vast areas of the world the faith is in danger of dying out like a flame which no longer has fuel, the overriding priority is to make God present in this world and to show men and women the way to God. Not just any god, but the God who spoke on Sinai; to that God whose face we recognize in a love which presses "to the end" (cf. John 13:1) – in Jesus Christ, crucified and risen. The real problem at this moment of our history is that God is disappearing from the human horizon, and, with the dimming of the light which comes from God, humanity is losing its bearings, with increasingly evident destructive effects. Leading men and women to God, to the God who speaks in the Bible: this is the supreme and fundamental priority of the Church and of the Successor of Peter at the present time."
The Holy Father continued these thoughts when on his apostolic journey to Angola, 3/21/2009, he stated:
"Today it is up to you, brothers and sisters . . . to offer the Risen Christ to your fellow citizens . . . Someone may object: "Why not leave them in peace? They have their truth, and we have ours. Let us all try to live in peace, leaving everyone as they are, so they can best be themselves." But if we are convinced and have come to experience that without Christ life lacks something, that something real – indeed, the most real thing of all – is missing, we must also be convinced that we do no injustice to anyone if we present Christ to them and thus grant them the opportunity of finding their truest and most authentic selves, the joy of finding life. Indeed, we must do this. It is our duty to offer everyone this possibility of attaining eternal life."
Love,
Matthew