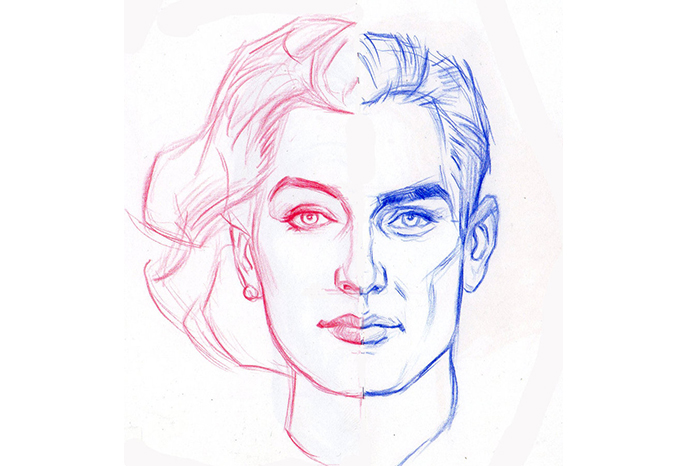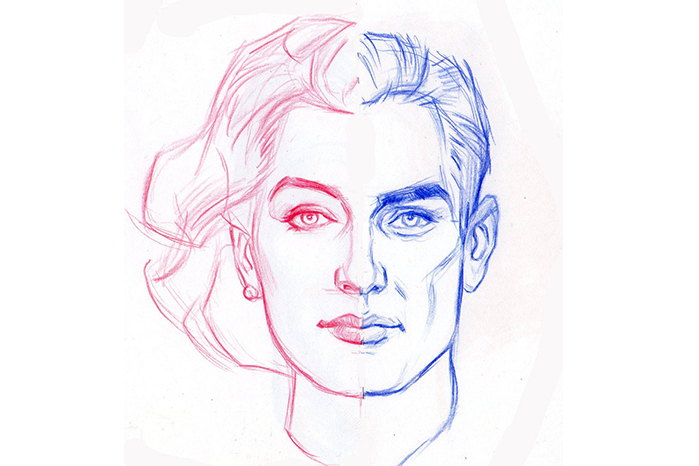 Each capable moral actor, each sane human being, performs the actions proper to its nature. This performing actions according to each's nature makes them moral. The natural law defines each creature's nature.
To the Catholic mind, the disorder of transgenderism is really a crisis of faith, doubting the wisdom and purpose of the Creator.  The Church views gender dysphoria as a mental illness. Intentional mutilation is always immoral.  Recent medical evidence suggests that in a majority of cases the procedure (gender reassignment surgery) increases the likelihood of depression and psychic disturbance.
A transgender individual is a person who experiences sustained Gender Identity Disorder (a.k.a. GID, Gender Dysphoria, BID, etc.). Their genetic gender is different from their perceived gender. Some describe themselves as a woman trapped in a man's body, or vice versa. Others view themselves as having a male brain in a female body, or vice versa.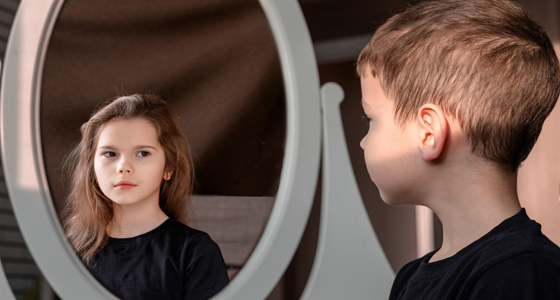 "Man, though made of body and soul, is a unity. Through his bodily composition he gathers to himself the elements of the material world; thus they reach their crown through him, and through him raise their voice in free praise of the Creator… For this reason man is not allowed to despise his bodily life, rather he is obliged to regard his body as good and honorable since God has created it and will raise it up on the last day. Nevertheless, wounded by sin, man experiences rebellious stirrings in his body. But the very dignity of man postulates that man glorify God in his body and forbid it to serve the evil inclinations of his heart." -Gaudium et Spes, 14.1
CATECHISM OF THE CATHOLIC CHURCH
PART ONE
THE PROFESSION OF FAITH
SECTION TWO
THE PROFESSION OF THE CHRISTIAN FAITH
CHAPTER ONE
I BELIEVE IN GOD THE FATHER
ARTICLE I
"I BELIEVE IN GOD THE FATHER ALMIGHTY, CREATOR OF HEAVEN AND EARTH"
Paragraph 6. Man
355 "God created man in his own image, in the image of God he created him, male and female he created them."-Gen 1:27.  Man occupies a unique place in creation: (I) he is "in the image of God"; (II) in his own nature he unites the spiritual and material worlds; (III) he is created "male and female"; (IV) God established him in his friendship.
* III. "MALE AND FEMALE HE CREATED THEM"
Equality and difference willed by God
369 Man and woman have been created, which is to say, willed by God: on the one hand, in perfect equality as human persons; on the other, in their respective beings as man and woman. "Being man" or "being woman" is a reality which is good and willed by God: man and woman possess an inalienable dignity which comes to them immediately from God their Creator…. Man and woman are both with one and the same dignity "in the image of God". In their "being-man" and "being-woman", they reflect the Creator's wisdom and goodness.
PART THREE
LIFE IN CHRIST
SECTION TWO
THE TEN COMMANDMENTS
CHAPTER TWO
"YOU SHALL LOVE YOUR NEIGHBOR AS YOURSELF"
ARTICLE 6
THE SIXTH COMMANDMENT
* I. "MALE AND FEMALE HE CREATED THEM . . ."
2331 "God is love and in Himself He lives a mystery of personal loving communion. Creating the human race in His own image . . .. God inscribed in the humanity of man and woman the vocation, and thus the capacity and responsibility, of love and communion."…
2332 Sexuality affects all aspects of the human person in the unity of his body and soul. It especially concerns affectivity, the capacity to love and to procreate, and in a more general way the aptitude for forming bonds of communion with others.
2333 Everyone, man and woman, should acknowledge and accept his sexual identity. Physical, moral, and spiritual difference and complementarity are oriented toward the goods of marriage and the flourishing of family life…
"…individuals suffering from gender dysphoria syndrome must be treated with compassion. They need spiritual counseling which will help them realize the great love of God Who loves them as individuals who have been created in His image and likeness. They need proper psychotherapy which will help them to face realistically their human situation and the world, and the consequences of their actions on themselves and their relationships with family and friends. Such counseling will also direct them to spiritual, intellectual and social pursuits to realize their self-worth and divert their preoccupation with sexual identity." – Rev. William P. Saunders, CatholicHerald.com, Arlington, VA, 2001.
http://ncronline.org/blogs/ncr-today/report-pope-francis-meets-hugs-transgender-man
http://www.cnn.com/2015/01/30/living/pope-transgender-man/
http://ncronline.org/news/vatican-says-sex-change-operation-does-not-change-persons-gender
Love,
Matthew