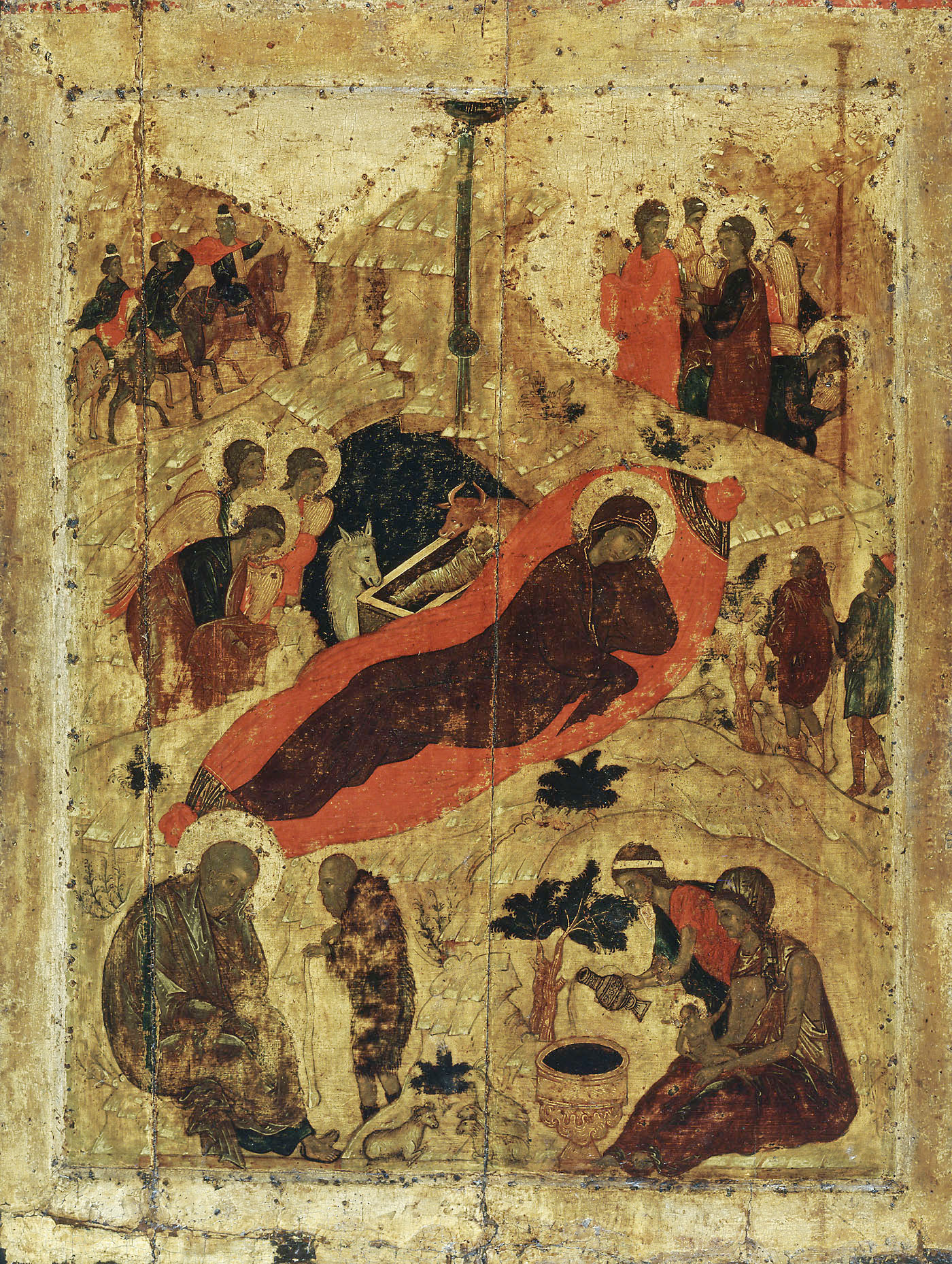 -Andrei Rublev, Nativity, 15th century (please click on the image for greater detail)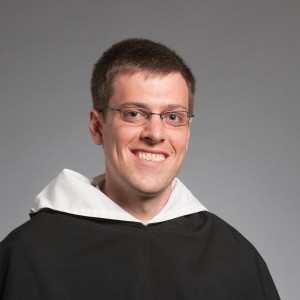 -by Br Luke Hoyt, OP
"St. Stephen's memorial is always the day after Christmas. But somehow, it always surprises me. We've only just arrived at the cozy stable with the little baby under the shining stars, and now we have to commemorate the Church's first martyr, a guy who was stoned to death?
Sometimes I feel a similar surprise when I see traditional iconographic depictions of the Nativity. I mean, I know that "Away in the Manger" is a little saccharine. But some of these icon Nativity scenes make it look like Jesus was born in a haunted graveyard. In his swaddling clothes, Jesus looks like a little mummy child. Not only is Mary not holding her baby – she's not even looking at him. Instead of a stable with a dusting of snow on the roof, they're in a cave – a cave which looks like some rent in the earth which reveals the realm of Hades. And where is Joseph? He's huddled in a corner with a serious expression on his face, being addressed by some creepy old guy – who happens to be the devil.
After the kinds of Nativity scenes that many of us are used to, this is like a Christmas-themed nightmare.
The question arises, then: what is the Church's Tradition saying to us in all of this, in its artistic tradition and its liturgical calendar?
It's saying that Christmas is not a holiday for the content of the world.
Jesus was not born in a secret oasis, removed from the world's darkness and pain. He was born in that battleground which is our earthly existence, in this world which is indeed something of a haunted graveyard.
We sometimes suppose that the holidays (and perhaps especially Christmas) are events which only happy people with lots of friends and family are entitled to enjoy. And maybe that is the case with some holidays. But it's not the case with Christmas.
Christmas is a holiday for the broken of the world. It is a holiday for those who feel the darkness and loneliness of the cave; for those who experience, with St. Joseph, the temptations of the Evil One, struggling to maintain faith in the Christian mystery; for those who, like Jesus in his swaddling burial clothes, feel the weight of their feeble mortality; for those who, like St. Stephen, experience the hatred of the world.
Each Christmas, to all the broken and lonely people in the world, Jesus says: this one's for you."
Mt 11:5-6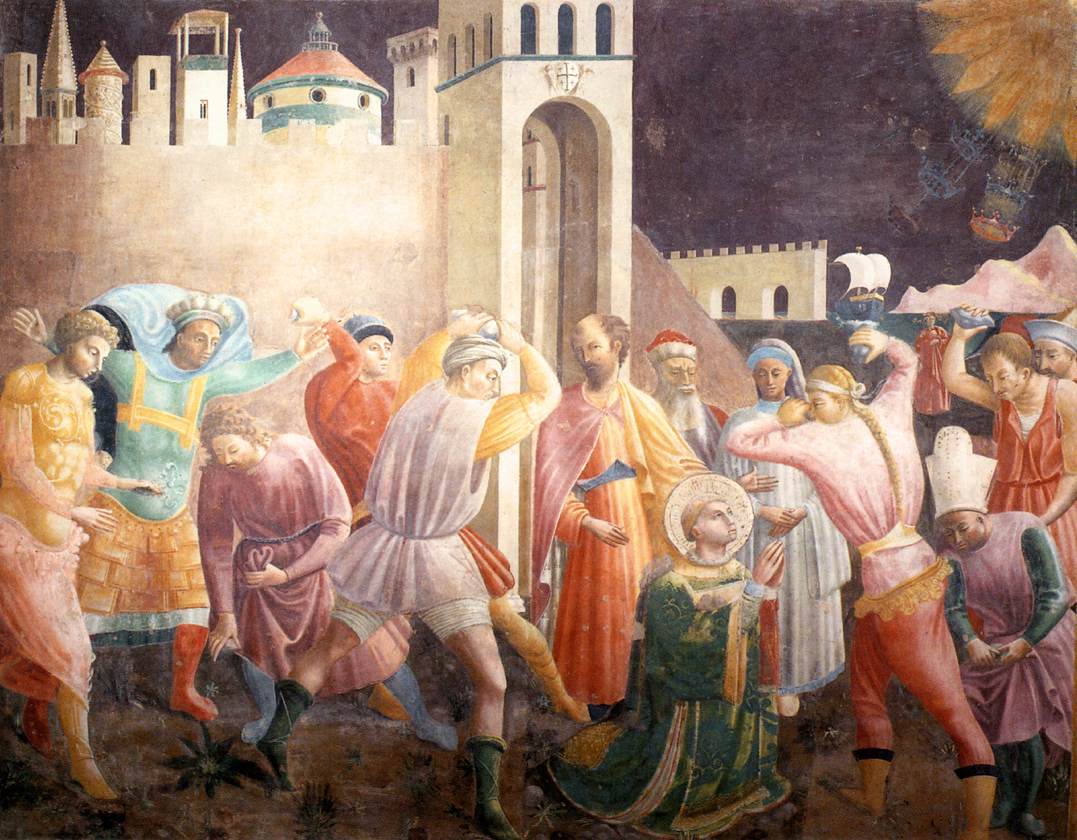 -Paolo Uccello, 1435 (please click on the image for greater detail)
St Stephen Martyr, Protomartyr of Jesus Christ, pray for us sinners!
Love & Merry Christmas,
Matthew