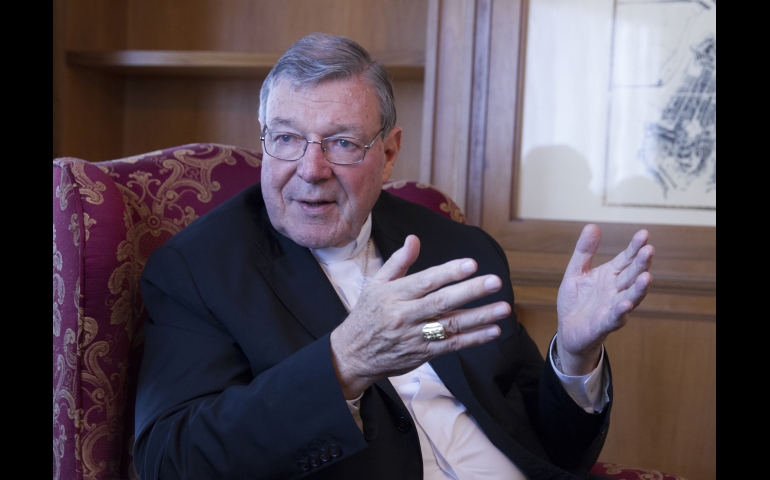 http://ncronline.org/news/accountability/cardinal-george-pell-s-trucking-company-analogy-outrages-sex-abuse-survivors
Cardinal George Pell, a member of Pope Francis' advisory Council of Cardinals, former archbishop of Sydney, has an interesting perspective. Pell gave video testimony from the Vatican to an Australian government inquiry looking into responses to child sex abuse by the Catholic Church and other institutions.
Using a hypothetical example, Pell said the church was no more responsible for cases of child abuse carried out by church figures than a trucking company would be if it employed a driver who molested women.
"It would not be appropriate, because it's contrary to the policy, for the ownership, leadership of that company to be held responsible," Pell told the inquiry. "Similarly with the church and the head of any other organization."
"It is, I think, not appropriate for legal culpability to be foisted on the authority figure."
"He shows that he really has absolutely no conception of what is appropriate or inappropriate behavior and what are appropriate or inappropriate things to say to survivors," said SNAP's Nicky Davis, who attended the inquiry in Melbourne, Australia.
Victims were also outraged by the Vatican's refusal to hand over files requested by the Australian inquiry since the pope has signaled a tougher approach to fighting clerical sexual abuse and established a Vatican committee that includes Irish abuse survivor Marie Collins.
Out-of-touch is too kind a description.
Prayer of a Survivor of Childhood Sexual Abuse
I just want to crawl into a hole and die….
but maybe if I just pray….
I'll come out alive?
Its so hard to hold the child I was….
with her innocence lost.
Jesus, hold me for a while….
never let me go.
If I wasnt in so many pieces,
maybe Jesus could save me….
He could hold me and I wouldn't crumble.
Love,
Matthew