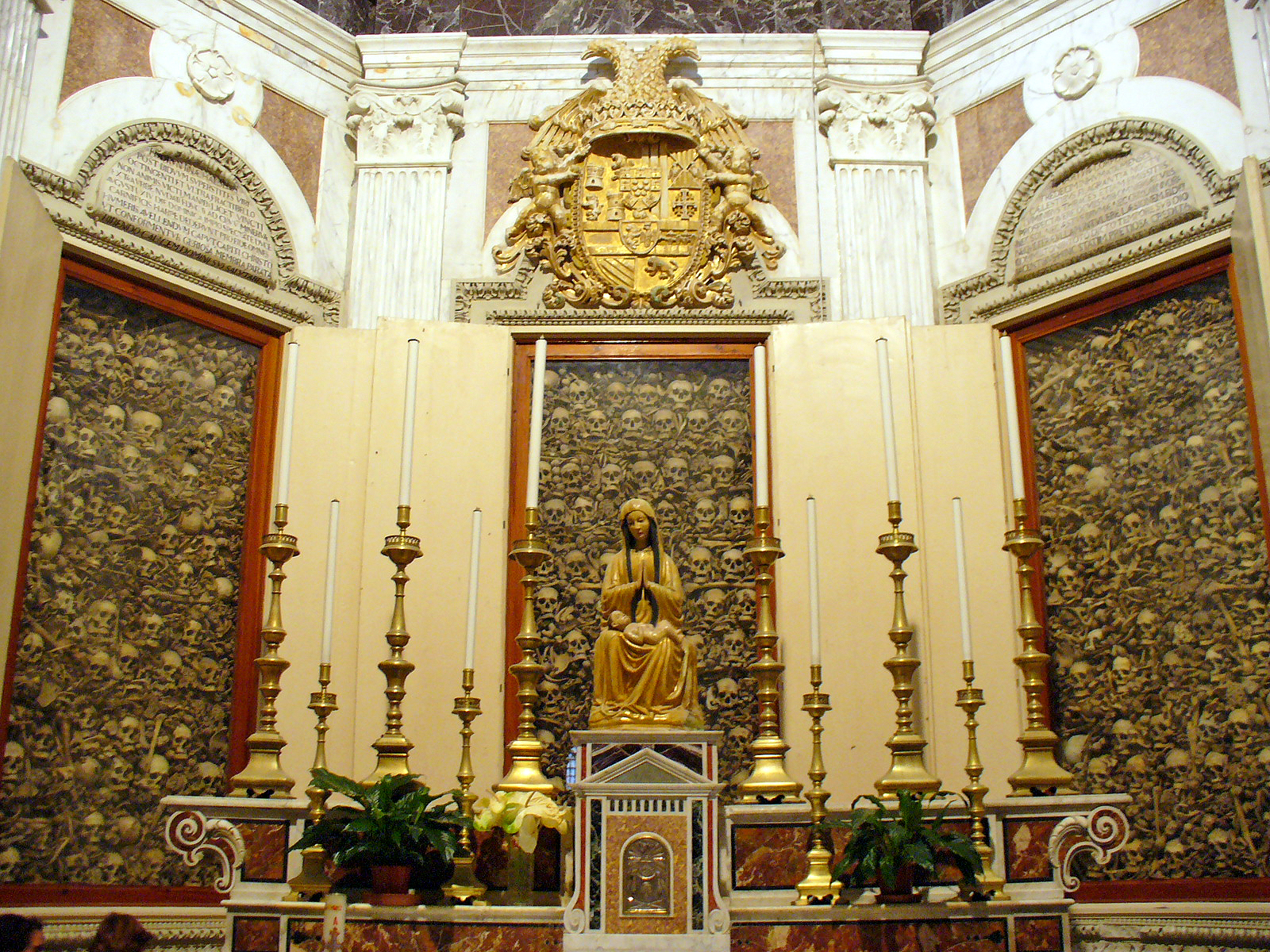 -Otranto Cathedral, bones of the martyrs
"Now it is time for us to fight to save our souls for the Lord. And since He died on the cross for us, it is fitting that we should die for Him." -Antonio Primaldo, tailor, when offered the chance to convert to Islam and save themselves and their families from death and slavery.
May 12, 2013
"VATICAN CITY (AP) – Pope Francis on Sunday gave the Catholic Church new saints, including hundreds of 15th-century martyrs who were beheaded for refusing to convert to Islam, as he led his first canonization ceremony Sunday in a packed St. Peter's Square.
The "Martyrs of Otranto" were 813 Italians who were slain in the southern Italian city in 1480 for defying demands by Turkish invaders who overran the citadel to renounce Christianity.
Their approval for sainthood was decided upon by Francis' predecessor, Benedict XVI, in a decree read at the ceremony in February where the former pontiff announced his retirement.
Shortly after his election in March, Francis called for more dialogue with Muslims, and it was unclear how the granting of sainthood to the martyrs would be received. Islam is a sensitive subject for the church, and Benedict stumbled significantly in his relations with the Muslim community.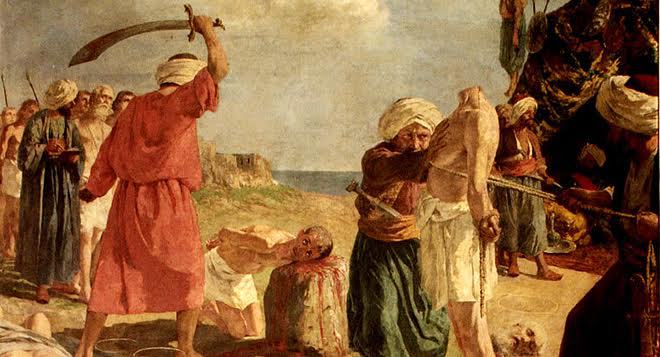 ANTONIO PEZZULLA AND 812 FELLOW MARTYRS
In 1480, some 20,000 Turkish troops overran the citadel of Otranto in what is now the southeastern Puglia region of Italy, in the "heel" of the boot-shaped peninsula. The invaders demanded that the locals, including many who took refuge in the city's cathedral, convert to Islam. The Turks took 813 men from among those refusing to convert.
Pezzulla, also known as Primaldo, was the group's leader, and the first among the martyrs to be beheaded. They are referred to as "The martyrs of Otranto."
Francis told the crowd that the martyrs are a source of inspiration, especially for "so many Christians, who, right in these times and in so many parts of the world, still suffer violence." He prayed that they receive "the courage of loyalty and to respond to evil with good."
"Today the Church proposes for our worship* a host of martyrs, who were called together to the supreme witness to the Gospel in 1480. About eight hundred people, [who], having survived the siege and invasion of Otranto, were beheaded near that city. They refused to renounce their faith and died confessing the risen Christ. Where did they find the strength to remain faithful? Precisely in faith, which allows us to see beyond the limits of our human eyes, beyond the boundaries of earthly life, to contemplate "the heavens opened" – as St. Stephen said – and the living Christ at the right hand of the Father.
Dear friends, let us conserve the faith [that] we have received and that is our true treasure, let us renew our fidelity to the Lord, even in the midst of obstacles and misunderstandings; God will never allow us to want [for] strength and serenity. As we venerate the martyrs of Otranto, let us ask God to sustain those many Christians who, in these times and in many parts of the world, right now, still suffer violence, and give them the courage and fidelity to respond to evil with good."
-Franciscus
Mass following Canonization – Homily
May 12, 2013
*(The veneration due to the saints is called dulia. It is very different from the adoration due to the Most Holy Trinity alone, which is called latria. Both of these are called "worship", but they constitute distinct senses of the term.)
"It is fitting that we should die for him": Remembering the 813 martyred shopkeepers of Otranto
http://www.catholic.com/magazine/articles/how-the-800-martyrs-of-otranto-saved-rome
http://www.ibtimes.co.uk/pulverised-skull-martyr-otranto-was-used-medicinal-bone-drink-1487575
Love,
Matthew