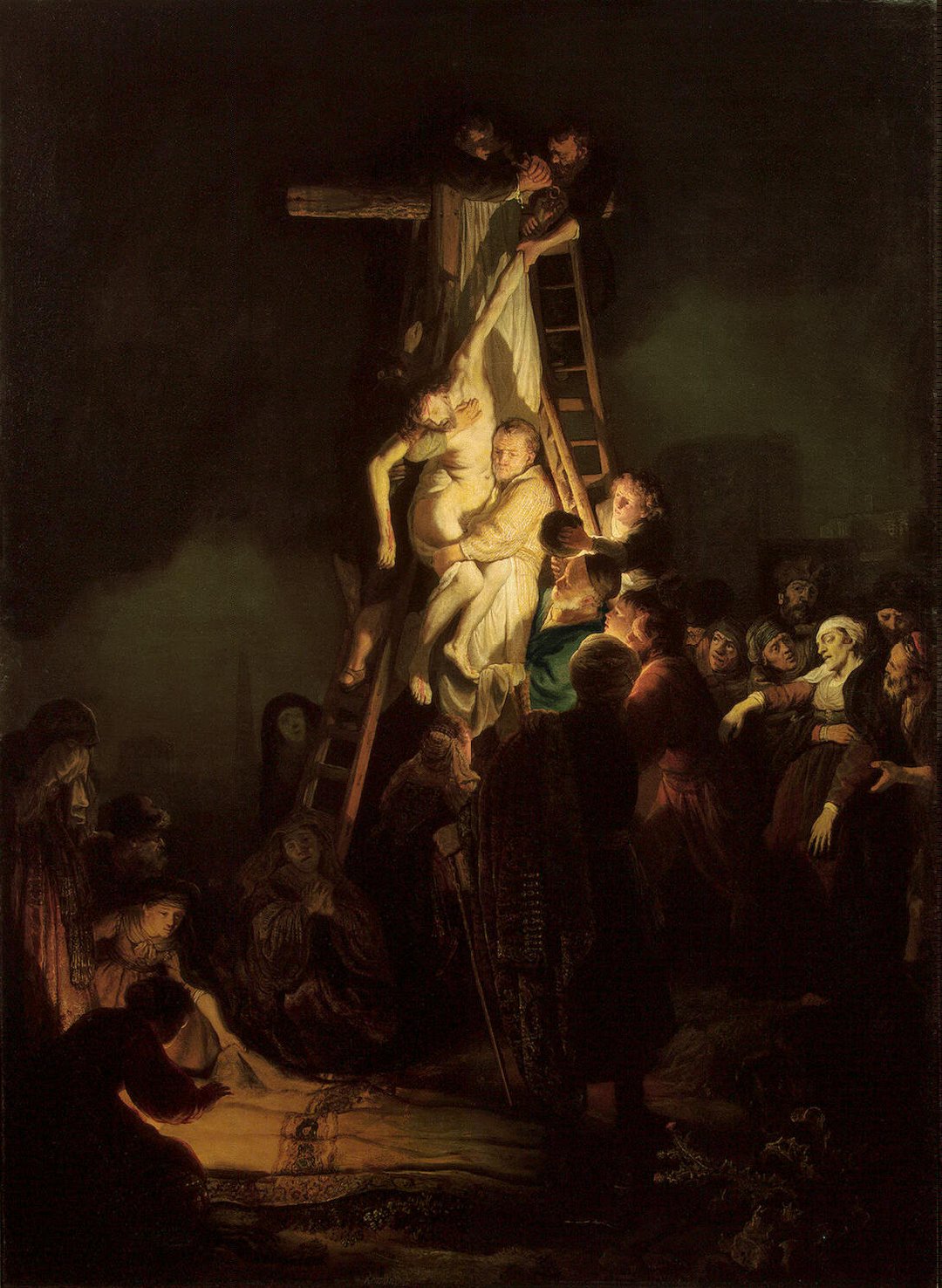 –Descent from the Cross, Rembrandt Harmenszoon van Rijn, 1634, oil on canvas, 158 cm (62.2 in) x 117 cm (46.1 in), Hermitage Museum, Russia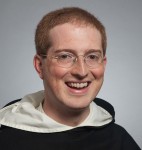 -by Br Joseph Martin Hagan, OP
""Excuse me, sir. You're not going to be able to pay for that." His words flew like a dart. I was startled. My thoughts raced: "Is he talking to me?" I stood paralyzed. "It must be me." My heart sunk. "Sir, I don't think you make enough money to purchase that." The second time was harsher. Embarrassed blood flushed my face. I lowered my gaze and mumbled something apologetic as my feet carried me away to anywhere else.
A few moments earlier, I had been enraptured by beauty. My friend and I had just entered the art gallery, and the first painting captivated me: Rembrandt's Descent from the Cross. I delighted in its mastery and especially its use of light, and I wanted to share this wonder with my friend. But as I began to point out Rembrandt's technique, my finger went too far. I triggered the security guard sitting behind me, and he intervened swiftly and bluntly.
As we hurried away from the scene of my embarrassment, a part of me became defensive. My finger wasn't that close. If he only knew me, he would know that I'm not the type of person who goes around touching paintings. What kind of person did he think I was? I'm a respectable art gallery-goer.
But something more disturbed me. I had felt a certain familiarity with the painting—that wasn't a painting of just anything or anyone; that was my Savior, my brother, that was the moment of my redemption. Yet the guard's words paid no regard to this. It was as if I were a stranger looking at an antique artifact. Sure, some might see a priceless, untouchable masterpiece, but I saw a family portrait.
Then my thoughts came to a compromise. On one hand, I'll grant to the guard that I could never pay for that: whether the painting or its subject. In fact, the painting shows just how much He paid for me, for all of us. I can't explain why Jesus would make such a down payment for us, but I'm glad He did.
But on the other hand, I will not apologize for getting too close to Jesus. Sure, keep your fancy painting in mint condition, but I'll take my Jesus, who for our sake, took on our brokenness. He handed himself over to us, and we scourged and crucified him. He who knew no sin became sin—and even now he bears the glorious marks of his sorrowful passion.
My Jesus is touchable. Just recall the dinner-party with the Pharisee and the sinful woman. The Pharisee murmured to himself: "does not Jesus know who is touching him? If he were a prophet, he would know that she is a sinner." Yes, Jesus knows who touches him. He knows my unfaithfulness, my brokenness, my slowness to love, my insecurities, my sins.
But he is more than a prophet—he is a savior. He not only knows my sins, but takes them on himself, nailing them to the cross. And now he lavishes us with forgiveness and healing, pouring out mercy in the confessional.
This is a Savior who comes to us even today in a piece of once-bread and a sip of once-wine, inviting us not just to touch, but to taste, to take and eat, to be united to his very Body and Blood.
So next time I go to the art museum, I will mind the boundaries with refined etiquette. But the next time Jesus comes to me in the Eucharist, may my soul forget all its boundaries. O gates, lift high your heads; grow higher, ancient door. Let him enter, the king of glory!"
Blessed & fruitful Easter!
Love,
Matthew