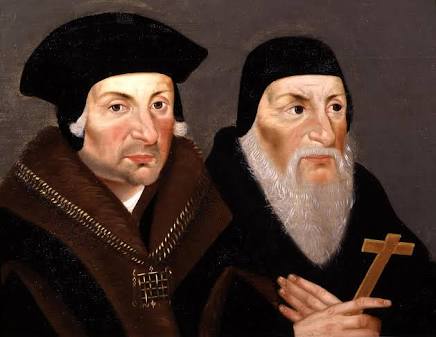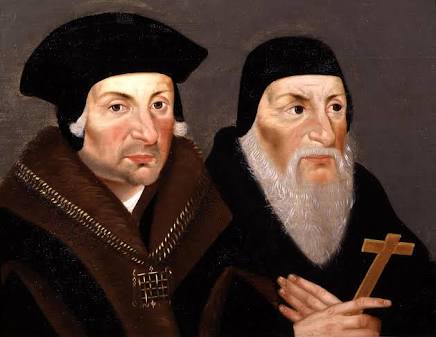 John Duckett was an Englishman, who may have been the grandson of the martyr Bl James Duckett. Father John studied at the English college of Douay in France and became a priest in 1639. He studied for three more years in Paris, spending several hours each day in prayer.  He spent two months with the Cistercian monks, offering that time to God in prayer and retreat before he was sent back to his persecuted England.
The young priest worked hard for a year teaching people about the Catholic faith in England, but one day when he was on his way to baptize two children, he was caught with the holy oils and book of rites.  When his captors threatened harm to his family and friends if he did not tell them who he was, he admitted that he was a priest. He was immediately taken to prison in London.
There he met a Jesuit priest, Ralph Corby. Father Corby had worked in England for twelve years before they caught him celebrating Mass one day.  The Jesuit order tried hard to save Father Corby. When the Jesuits finally obtained his pardon, he insisted that Father John Duckett, who was younger, be set free instead of him. But Father John refused to leave without his friend.
"Assuredly this man dies for a good cause." – Blessed John's jailers as they saw the way he dealt with his sentence.
"I fear not death, nor do I condemn not life.  If life were my lot, I would endure it patiently; but if death, I shall receive it joyfully, for that Christ is my life, and death is my gain.  Never since my receiving of Holy Orders did I so much fear death as I did life, and now, when it approacheth, can I faint?"
-from Bl John Duckett's final letter, written the night before his execution.
At his execution, Father Duckett told a Protestant minister who stood ready to lecture him, "Sir, I come not hither to be taught my faith, but to die for the profession of it."
Then on September 7, 1644, at ten o'clock, the two priests were taken to Tyburn, to be executed. Their heads were shaved and they wore their cassocks. Each made a short speech, then embraced each other. Their next meeting would be before the King of Kings and Judge of Judges; their shared, same Master.
Bl John's hand and some of his clothing were recovered as relics, but they had to be hidden, and their hiding place has been lost.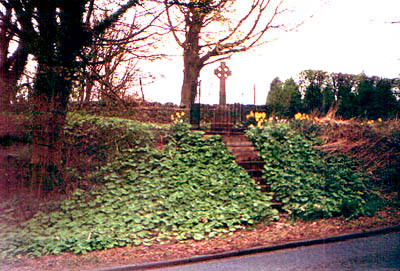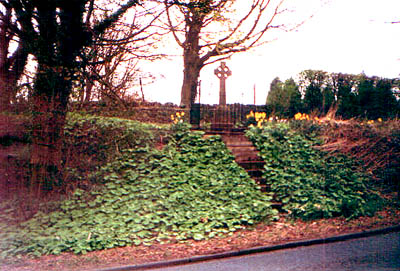 -Bl John Duckett's Cross, marking the spot where he was arrested
Love,
Matthew