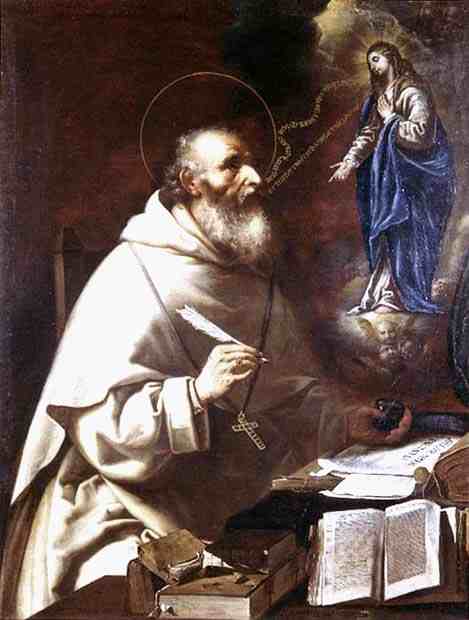 Kelly, Mara, and I have found our new parish home in St Albert the Great, O.P. of Sun Prairie, WI, stalberts.org; sister parish of Sacred Hearts of Jesus & Mary Parish also in Sun Prairie.  We have hopes Mara may attend Sacred Hearts School.  The fact I am a professional applied scientist and a former Dominican novice is not lost on me in this serendipitous coincidence.  The Midwestern Province of the Order of Preachers is dedicated to St Albert the Great, O.P.  We are happy and St Albert's is a happy place of fellow pilgrims.
He was known as the "teacher of everything there is to know," was a scientist long before the age of science, became the teacher and mentor of that other remarkable mind of his time, St. Thomas Aquinas.  St. Albert the Great was born in Lauingen on the Danube, near Ulm, Germany; his father was a military lord in the army of Emperor Frederick II. As a young man Albert studied at the University of Padua and there fell under the spell of Blessed Jordan of Saxony, the Dominican who made the rounds of the universities of Europe drawing the best young men of the universities into the Dominicans.
After several teaching assignments in his order, he came in 1241 to the University of Paris, where he lectured in theology. While teaching in Paris, he was assigned by his order in 1248 to set up a house of studies for the order in Cologne. In Paris, he had gathered around him a small band of budding theologians, the chief of whom was Thomas Aquinas, who accompanied him to Cologne and became his greatest pupil.
In 1260, he was appointed bishop of Regensberg; when he resigned after three years, he was called to be an adviser to the pope and was sent on several diplomatic missions. In his latter years, he resided in Cologne, took part in the Council of Lyons in 1274, and in his old age traveled to Paris to defend the teaching of his student Thomas Aquinas.
It was in Cologne that his reputation as a scientist grew. He carried on experiments in chemistry and physics in his makeshift laboratory and built up a collection of plants, insects, and chemical compounds that gave substance to his reputation. When Cologne decided to build a new cathedral, he was consulted about the design. He was friend and adviser to popes, bishops, kings, and statesmen and made his own unique contribution to the learning of his age.
He died a very old man in Cologne on November 15,1280, and is buried in St. Andrea's Church in that city. He was canonized and declared a Doctor of the Church in 1931 by Pope Pius XI. His writings are remarkable for their exact scientific knowledge, and for that reason he has been made the patron saint of scientists.
St. Albert the Great, O.P., was convinced that all creation spoke of God and that the tiniest piece of scientific knowledge told us something about Him. Besides the Bible, God has given us the book of creation revealing His wisdom and power. In creation, Albert saw directly and undeniably the hand of God and His love of mankind.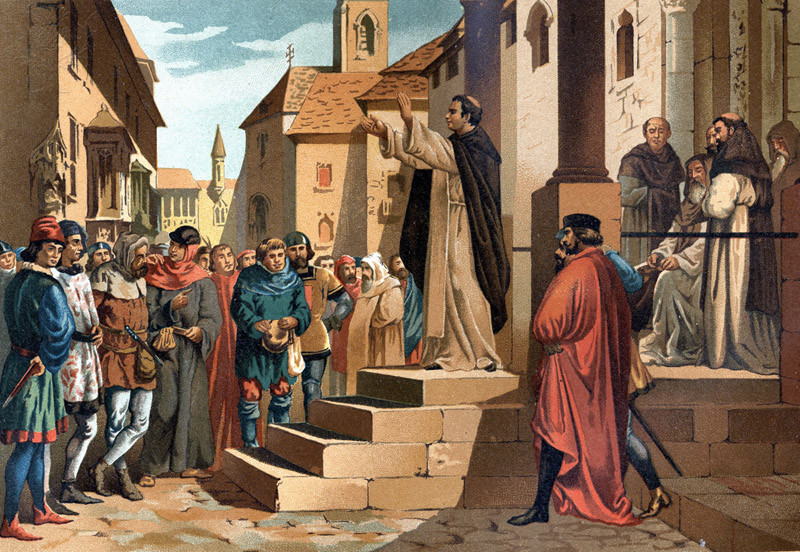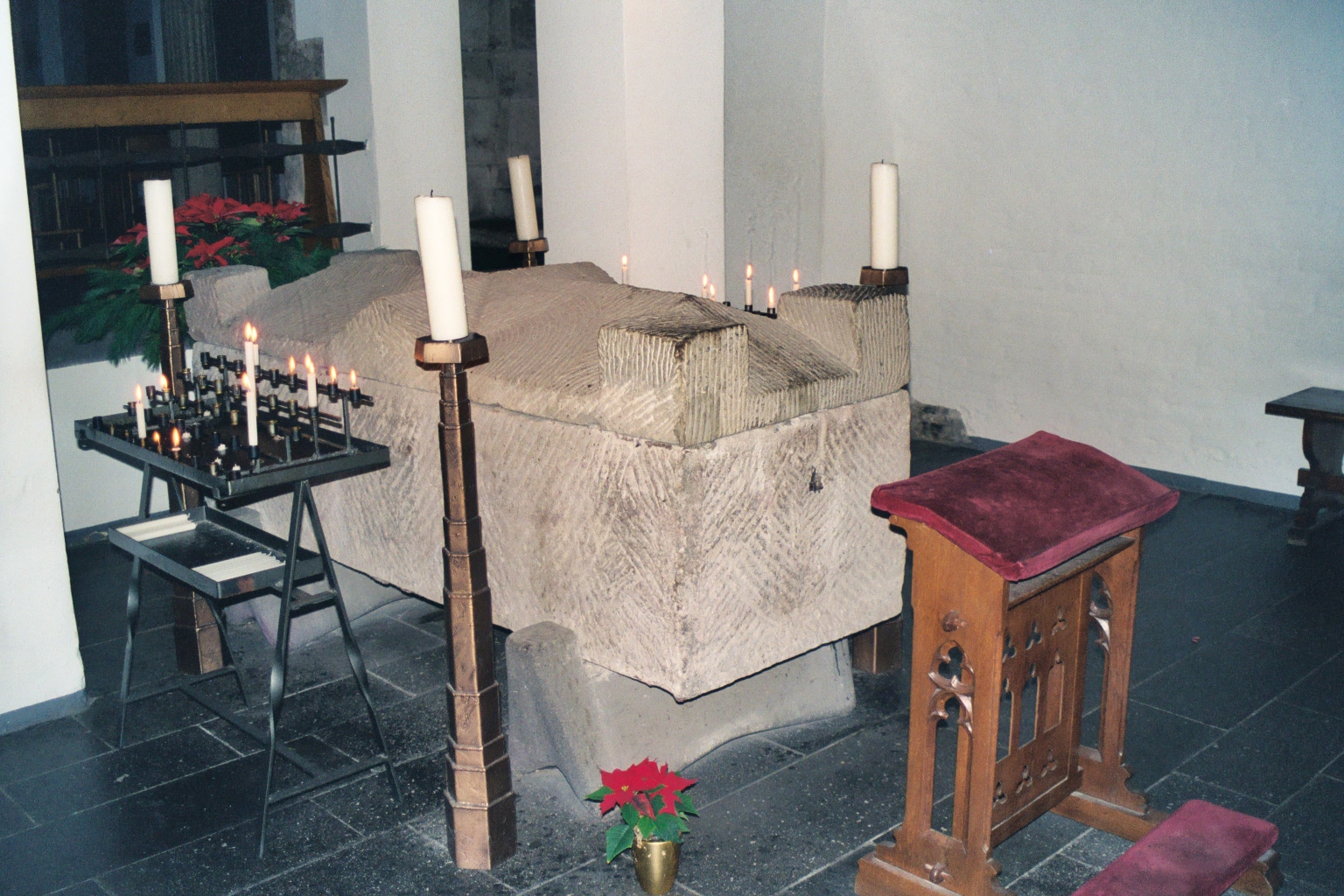 -Roman sarcophagus containing the relics of Albertus Magnus in the crypt of St. Andreas church in Cologne, Germany
"It is by the path of love, which is charity, that God draws near to man, and man to God. But where charity is not found, God cannot dwell. If, then, we possess charity, we possess God, for "God is Charity" (1 John 4:8)
-Saint Albert the Great
"Now there's no one who approaches God with a true and upright heart who isn't tested by hardships and temptations. So in all these temptations see to it that even if you feel them, you don't consent to them. Instead, bear them patiently and calmly with humility and long suffering."
—St. Albert the Great
"Do this in remembrance of me." Two things should be noted here. The first is the command that we should use this sacrament, which is indicated when Jesus says, "Do this." The second is that this sacrament commemorates the Lord's going to death for our sake.
This sacrament is profitable because it grants remission of sins; it is most useful because it bestows the fullness of grace on us in this life. "The Father of spirits instructs us in what is useful for our sanctification." And his sanctification is in Christ's sacrifice, that is, when He offers Himself in this sacrament to the Father for our redemption to us for our use.
Christ could not have commanded anything more beneficial, for this sacrament is the Fruit of the Tree of Life. Anyone who receives this sacrament with the devotion of sincere faith will never taste death. "It is a Tree of Life for those who grasp it, and blessed is he who holds it fast. The man who feeds on Me shall live on account of Me."
Nor could He have commanded anything more lovable, for this sacrament produces love and union. It is characteristic of the greatest love to give itself as food. "Had not the men of my text exclaimed: Who will feed us with his flesh to satisfy our hunger? as if to say: I have loved them and they have loved Me so much that I desire to be within them, and they wish to receive Me so that they may become My members. There is no more intimate or more natural means for them to be united to Me, and I to them.Nor could He have commanded anything which is more like eternal life. Eternal life flows from this sacrament because God with all sweetness pours Himself out upon the blessed." – from a commentary by Saint Albert the Great on the Gospel of Luke.
"He who enters into the secret place of his own soul passes beyond himself, and does in very truth ascend to God. Banish, therefore, from thy heart the distractions of earth and turn thine eyes to spiritual joys, that thou mayest learn at last to repose in the light of the contemplation of God."
–St. Albert the Great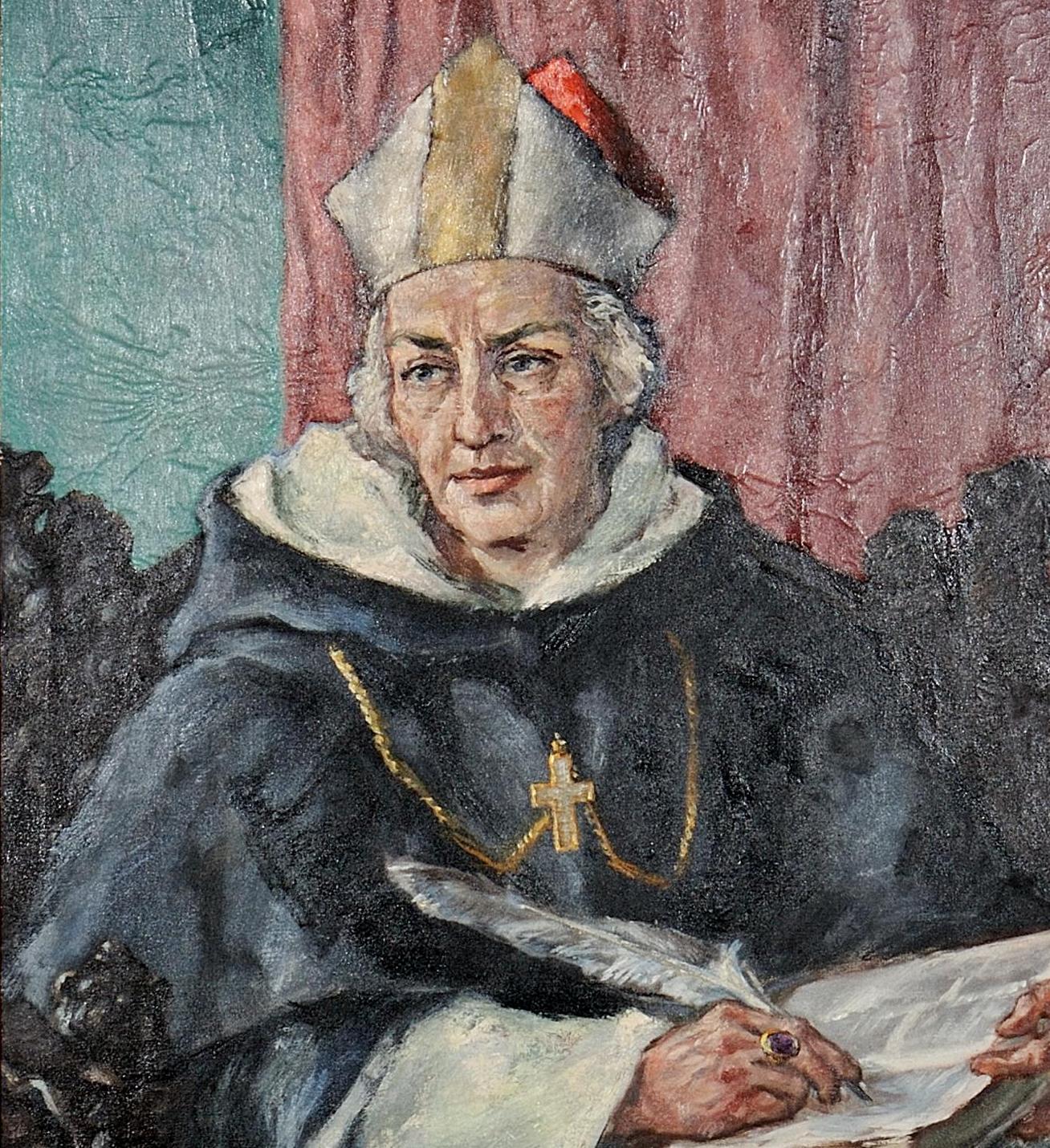 Prayer to St Albert the Great, O.P.
Dear scientist and Doctor of the Church, natural science and sacred science were for you the same Truth.  For you, and for all Catholic scientists, these are never in opposition, but always in harmony – one beckoning deeper understanding of the other, drawing humankind more deeply into the infinitely knowable mystery of the Creator and His Word.
Though you had an encyclopedic knowledge, it never made you proud, for you regarded it as a gift of God. Inspire scientists, theoretical and applied, to use their gifts well in studying the wonders of creation, thus bettering the lot of the human race and rendering greater glory to God. Amen.
Love,
Matthew