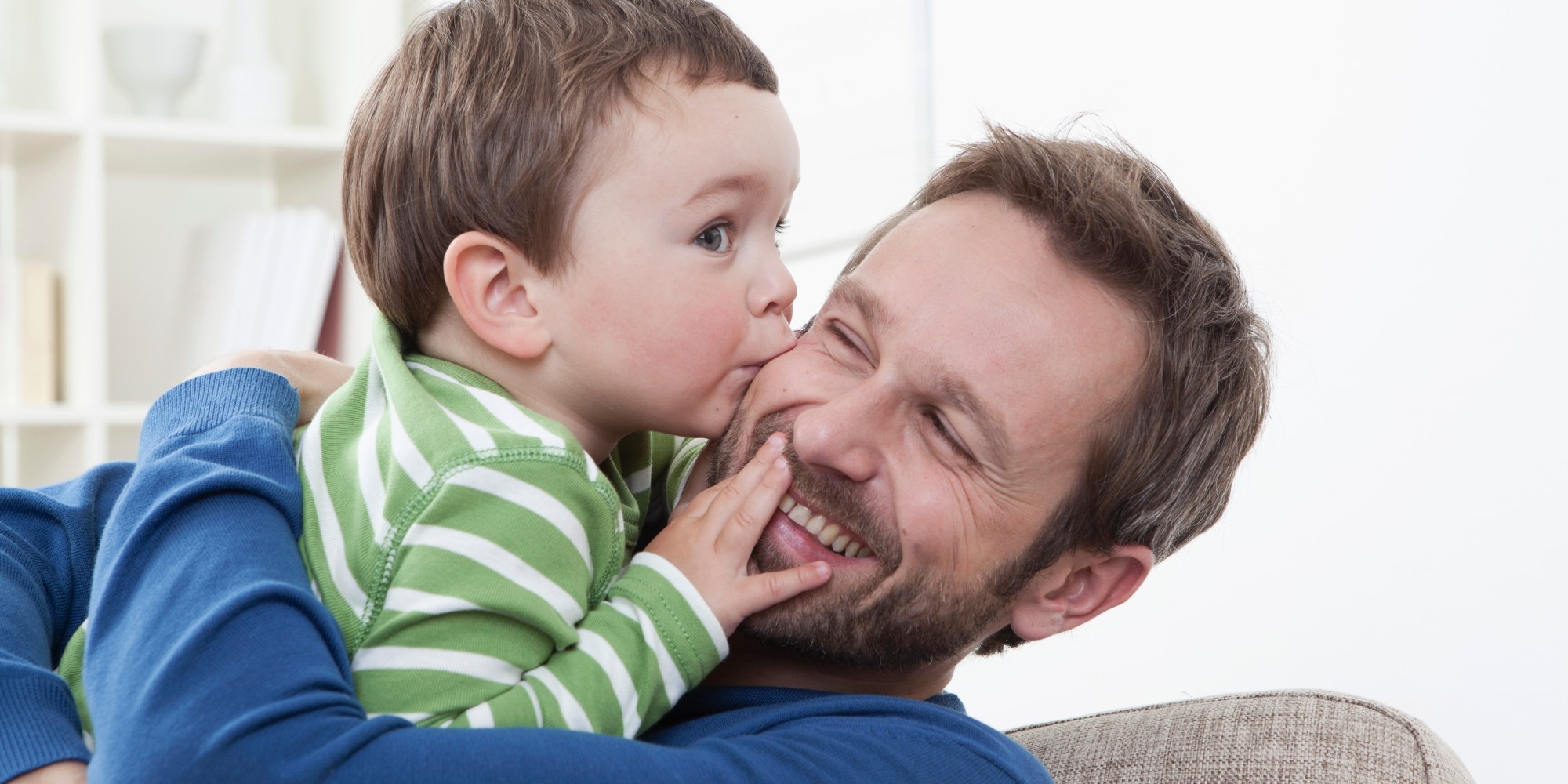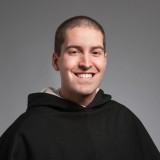 -by Br. Joseph-Anthony Kress, O.P.
"The summer before I entered religious life my cousin gave birth to her first child, Owen. Later that summer the proud mother hosted a party at which the main pastime was holding baby Owen. As everyone took his or her turn with the newborn, I noticed something astonishing: all of the men held him in precisely the same way, and all of the women in another.
As my sisters, my aunt, and my cousin held Owen, I noticed that each held him in both of her arms, allowing him to lie horizontally on his back. When it came time for the men to hold him, we took a different approach: we each held Owen in a vertical posture, with his body parallel to our own and having him rest on our chest. Without exception, each of the men instinctively held Owen in this position.
As I reflected on this event, I realized that the manner in which a man holds a child manifests something about his role as a father. A man holds an infant in a way that raises the child up to his own perspective. A father does this as if to say, "Son, you are now a part of this world. I will teach you how to navigate its paths."
A father is responsible for much more than providing food and shelter, for he also has a vital role in educating children in the faith and how to live uprightly in the world.  The Second Vatican council states explicitly that "the active presence of the father is highly beneficial to their formation" (Gaudium et Spes 52:1).  This "active presence" of the father begins with his leading of the family. If the father is a leader in the home, then the Catechism's statement, "the home is the first school of Christian life and a school for human enrichment," has particular import for men (CCC 1657).
In order to navigate the paths of human life one has to address the totality of the human person. Human flourishing is accomplished only when the body and soul are integrated, and not separated. A man is not more authentically masculine when he focuses only on the physical things of the world. Rather, he denies part of his masculinity because he ignores part of his humanity. A man neglects one of his primary roles as a father if he fails to teach his children the importance of the spiritual life. This does not mean that he must be a spiritual master and write brilliant theological treatises. But what he is called to do is to witness to the salvation that comes through Jesus Christ, and love as Christ loves (cf. Ephesians 5:25).
Even if a man tries to distract himself from this task it still remains as an intrinsic part of who he is. It is so innate in him that the very
manner in which he holds a child testifies to it. The task of leading the family, or the domestic church as the Catechism calls it (CCC 1655), has been entrusted to men. Again, the home is the "first school of Christian life and a school for human enrichment." In other words, it is the foundation on which society is built. If a father desires to have an effect on the world and make it a better place for his family, he must be a man devoted to the spiritual and human development of each member of his "domestic church." He cannot give what he does not have, and he cannot teach what he does not know. Thus, he must be a man who is firm in his own faith in Jesus Christ.
We learn from the Divine Teacher how to teach those around us. The greatest act of teaching was the crucifixion on Mount Calvary, when He taught us what an act of love looks like. Christ gave His life for us so that we may have life eternal, and our efforts to imitate His act of love can be manifest in the most menial of our daily tasks. The constant changing of diapers, driving the kids to soccer practice, cooking dinner, working long hours at the office, setting time aside for prayer, or even simply laying an infant tenderly in his bed, can be transformed by grace into acts of love.
Acts of love are not reserved to things that are difficult; they may also be the joyous things in our life: playing catch, attending Mass, family vacations, or a well-executed surprise anniversary party. The love that animates these acts is the same that was poured forth from the cross. Our faith is not empty and it surely is not the mere uttering of creedal statements. When the spiritual is joined with the physical, the fullness of the human person is engaged, and faith is shown to be authentic. As the Letter to James says, "So faith by itself, if it has no works, is dead. But someone will say, 'You have faith and I have works.' Show me your faith apart from your works, and I by my works will show you my faith" (James 2:17)."
Love,
Matthew