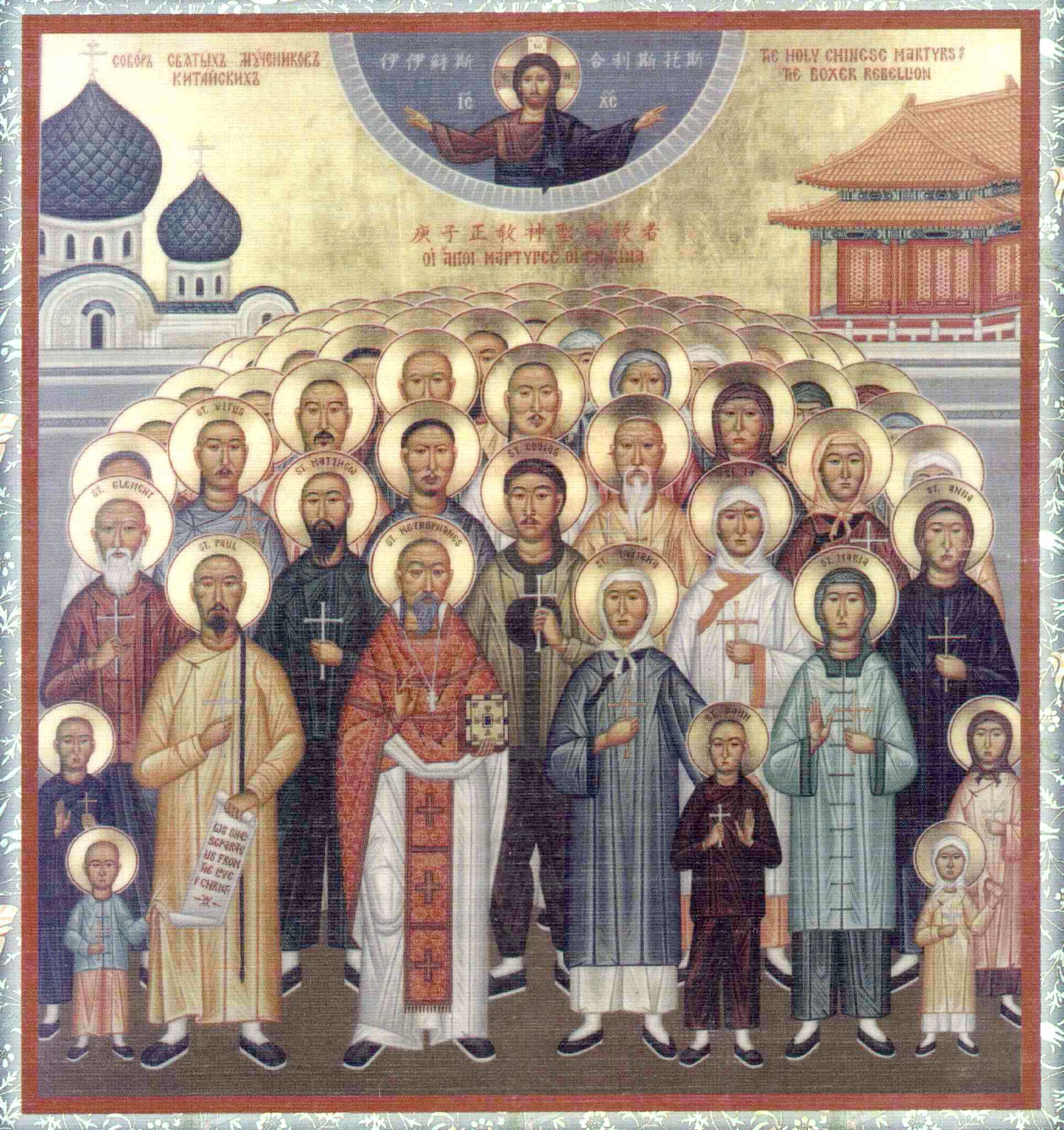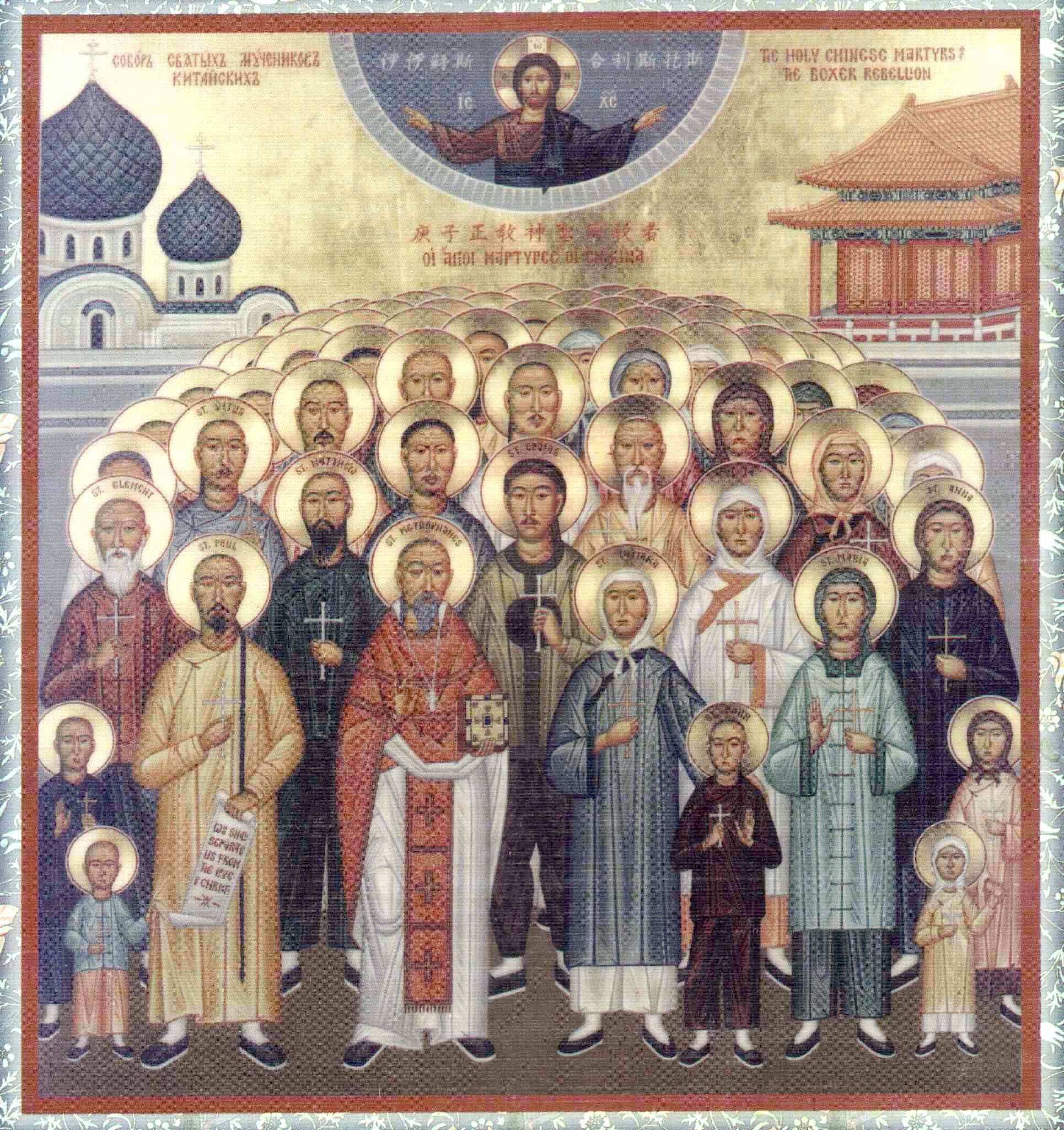 -please click on the image for greater detail
Christianity came to China in the 600s.  It is estimated there are twelve million Catholics in China today despite persecution, martyrdom, and suppression.  The Chinese government refuses to recognize bishops appointed by Rome, rather enforcing a state run "Church" selecting Chinese appointed bishops.  In Chinese, Catholicism is referred to as Tianzhu jiao (天主教, Lord of Heaven Religion).
Augustine was a respected highly-ranked Chinese soldier who accompanied the prisoner Bishop John Gabriel Taurin Dufresse of the Paris Foreign Mission Society to his beheading in Peking in 1815.  Augustine was so impressed by the tremendous patience and courage of Bishop John as the bishop boldly chose death over the denial of his beliefs, Augustine soon realized this man possessed an inner strength that even the greatest Chinese soldier lacked. Acting on this insight, Augustine was baptized, and soon became a diocesan priest—despite the fact he knew such an action was almost a sure sentence to a slow and painful death.
Augustine was not a priest for long, but in the short time he was, he led many youth to the faith. One of those, an 18-year-old boy named Chi Zhuzi, was flayed alive in Zhao Rong's sight shortly before Augustine himself was tortured and killed.
His captors, many of whom knew Augustine from his Army captain days, no doubt hoped that torturing the youth in front of their former mate would lead the priest to renounce the faith for himself and his followers, so they could call the massacre off. Instead, the steadfast Chi, after having had his right arm lopped off by the Army, cried out, "Every piece of my flesh, every drop of my blood will tell you I'm a Christian!" Needless to say, Chi, Augustine, and all the 119 Chinese youth brought there that day in 1815 glorified God with a martyr's death.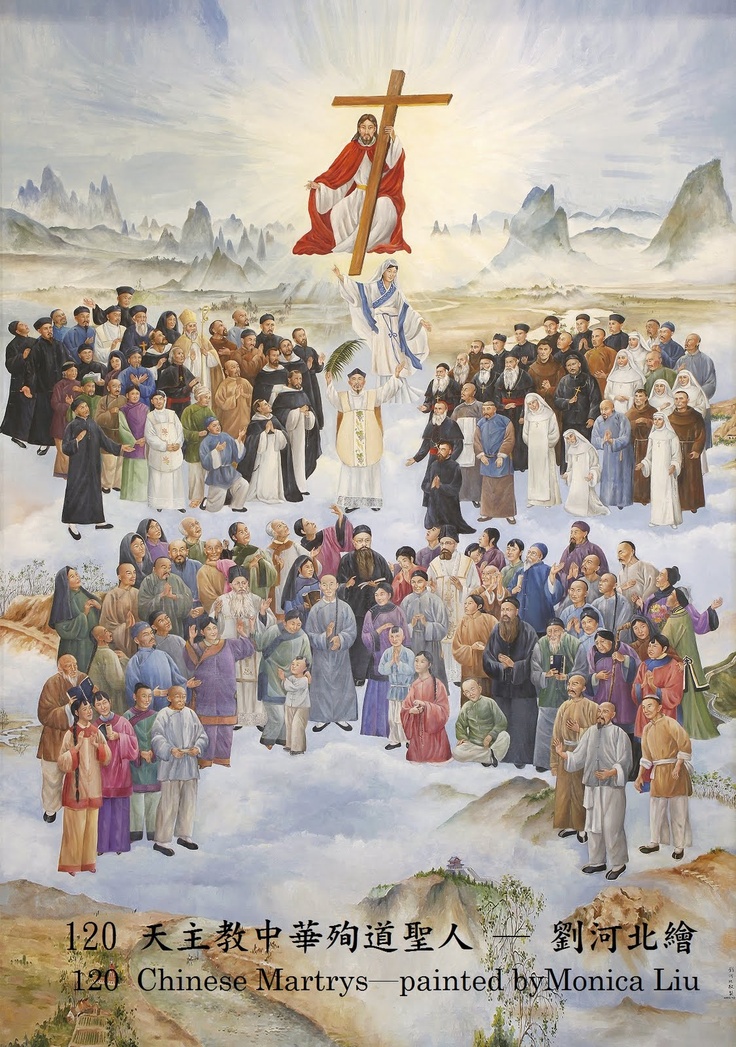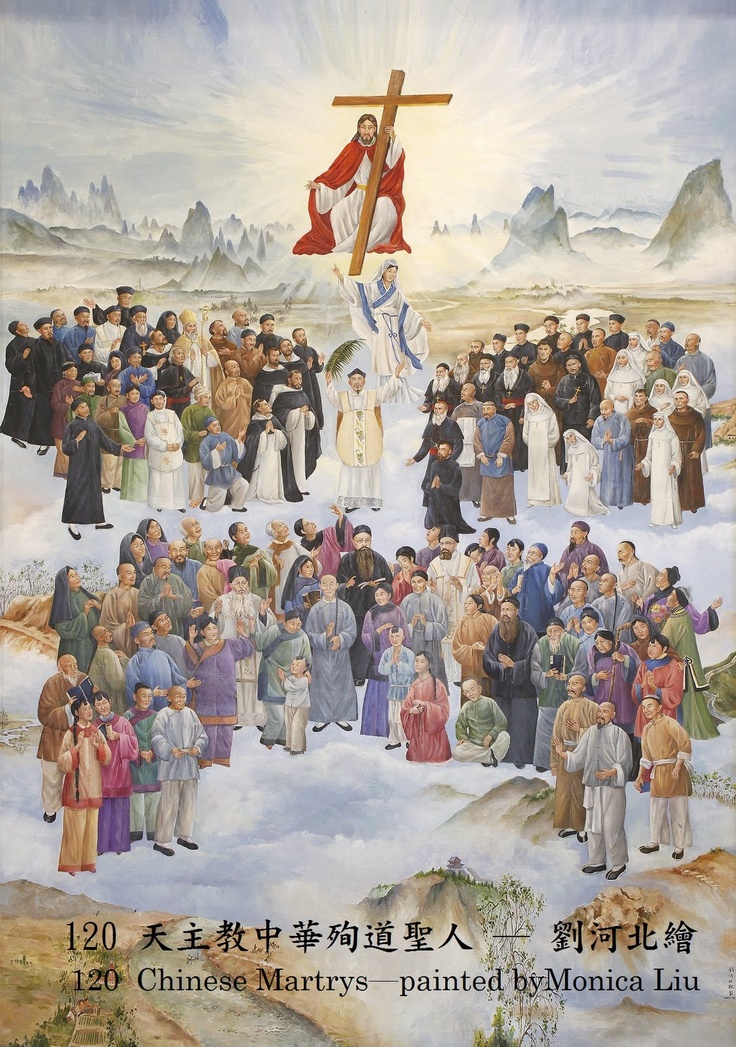 -please click on the image for greater detail.
Lord, you gave your martyrs, St Augustine Zhao Rong & his companions: Grace, to witness Your True Strength – Love, with their lives. Death nor torture could distract them. Grant us similar grace so that neither inconvenience nor unpopularity may distract us from witnessing to You as well in our lives.  Amen.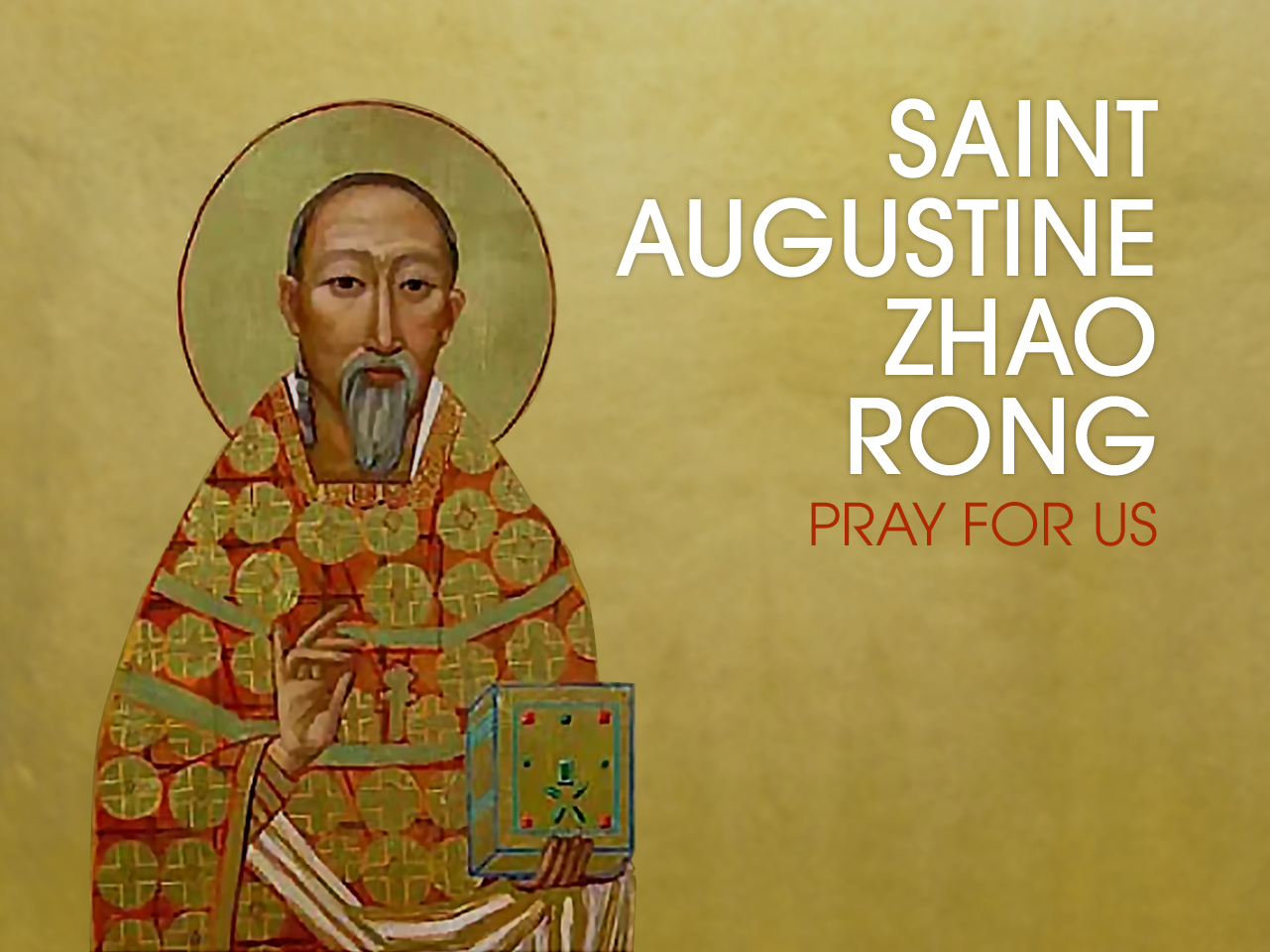 Love,
Matthew